How Gadgets In The Home Are Benefitting The Elderly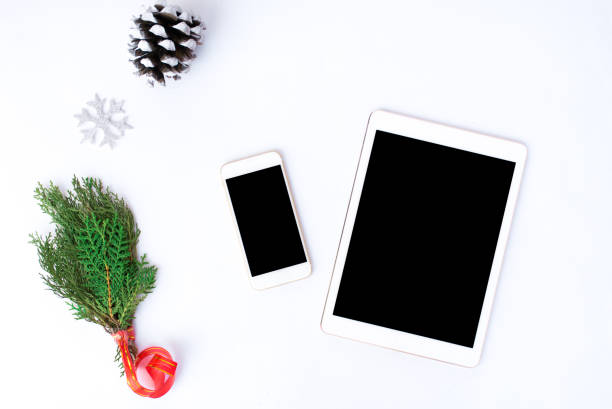 The elderly require quite a lot daily in terms of care and support, and almost all of us have beloved seniors in our lives that rely on us to some degree.
In recent years, we have seen countless outstanding technological advancements. One of the most fantastic reasons for this is to assist the elderly by using gadgets and virtual assistance, which has made the lives of caring families and the medical teams involved a lot less complicated.
As the world enjoys astronomical internet speeds, life alert systems are now instant in communicating with appropriate emergency personnel.
With that said, if you're wondering how life alert system and other gadgets in the health category can benefit the elderly, we've listed the most prominent.
Provides Extra Safety
As the world population keeps on growing and poverty increases, crime automatically grows. Law enforcement teams needed to find new ways to protect all citizens with this current world issue. Thanks to the fact that now even a basic entry-level smartphone can run apps that can offer significant protection at the push of a button, we're all substantially safer. This is particularly beneficial to seniors.
The truth is that the majority of the elderly usually live alone and don't often get family visits. But with the help of medical gadgets, surveillance gadgets, monitoring devices, and smartphone apps, we are more able to safeguard the elderly.
No Need To Stay At The Hospital For Minor Ailments
Although covid has had an astronomical effect on the global economy and an adverse impact on everybody, one positive note is that now telemedicine, virtual calling, and assistance have skyrocketed. Doctors can now assist and diagnose many minor ailments via a virtual video call.
Online calling reduces the need for the elderly to leave their homes, allowing them to get medical prescriptions in the convenience of their dwellings. Thanks to the robust understanding of pharmaceutical companies, now many older people can get the option of getting all their chronic and prescribed medicine delivered with the use of a smartphone.
Keeping The Elderly Active
With the internet, elderly individuals can enjoy virtual company with friends and family. Beyond that, they can also enjoy companionship with online groups. Technology provides various forms of entertainment that benefit everyone.
Many of the newest models of AI robots can now have meaningful, almost human-like conversations with the elderly, all powered by the internet and the latest AI tech. Another significant step in robotics is that some can play games suited for the elderly in all the comfort of their homes. However, this is a benefit we can expect to become more prominent in the future.
Many mobile apps offer free messaging, making it easier for families of the elderly to communicate anytime, anywhere. Researchers have found that gaming can be highly stimulating for the elderly.
Reduce The Need For Stay At Home Caregivers
Although human-to-human contact will always show more empathy and caring than gadgets and bots that keep a household functioning, with the growing elderly population, there is now a need for robotic assistance. These robots can bring food and offer similar services to what a caregiver can provide. Robots and gadgets can detect vital signs with robotic help and the reliable internet that we have today.
If these vitals reach dangerous levels, signals get sent without the patient needing to do anything. Many private caregivers offer the 'hospital at the home' concept with all the top medical alert systems on the market equipment and sterile living arrangements that a team of professionals. These at-home hospitals can signal response teams efficiently, meaning that if any medical emergency needs attending, it will take record time to attend to.
Tech Can Save On Money
Many of the elderly may only live on pensions and social grants, but thanks to many modern pioneers understanding this, the elderly can get cheaper options. Many delivery services offer discounts to the elderly making all the essentials more affordable. Gadgets and tech don't just provide convenience; these also provide increased affordability.
As many older individuals may get lonely quicker, the need for communication increases. The elderly can commute as much as they want without being charged the old-fashioned way, thanks to virtual calling and instant messaging apps often charging a minute amount.
Technology may be scary for the elderly as it can be overwhelming as a new concept to learn. Nonetheless, with this in mind, many elderly communities are working together to implement assisted technology into every aspect of their daily lives to boost their quality of life.