How Much Will Ethereum Cost in 2022?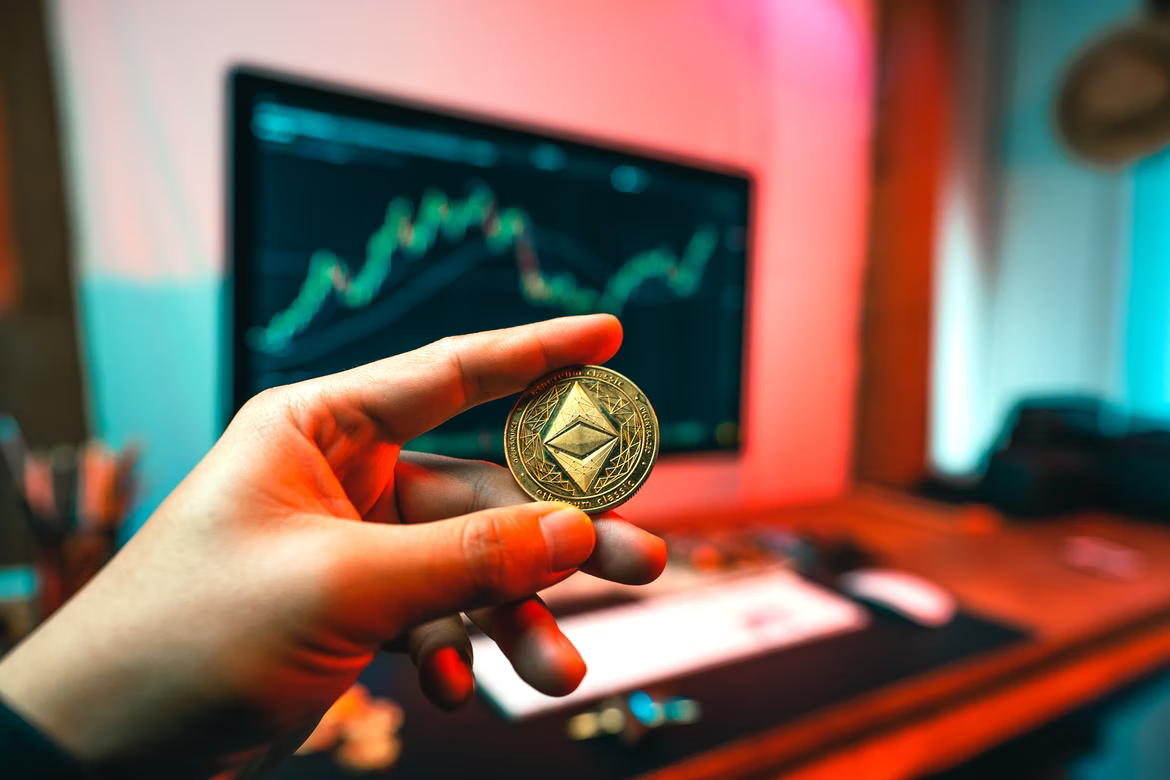 As you can find out from any cryptocurrency overview, Ethereum is among the top-ranking (and most expensive) cryptocurrencies. Is it worth buying now? ETH has had a prodigious year: over that period, its price has increased by almost 700%, while it has outstripped Bitcoin, which has grown only by about 177%. As a result, Ether is among the most high-priced cryptocurrencies currently worth over $3,300, and not so recently it hit a maximum of more than $4,800.
If you want to purchase ETH and buy cryptocurrency now, then this might not seem like the best acquiring opportunity. By purchasing now, you will buy Ether at one of the highest rates of the period. Does this mean it's too late for purchasing? This is not quite true.
The Price of ETH in 2022
Admittedly, it is hard to predict accurately how any asset will perform well further, as previous performance does not necessarily predict future one. But there is one significant reason why 2022 could be an even better year for cryptocurrency. ETH is currently on the way to migrating to the updated version of Ethereum 2.0 and the launch is expected to be finished by the end of the year. This revamping includes a transition from Proof of Work (PoW) to Proof of Stake (PoS), which will allow ETH to be faster and "greener."
After the completion of the deployment of Ethereum 2.0, ETH will have a significant vying pre-eminence over other digital assets. First, it will be faster and more efficient than Bitcoin (which still uses the PoW protocol). And secondly, it will also be able to vie with newer digital assets such as Solana and Cardano, which already use the PoS protocol.
ETH Price Growth Drivers in 2022
Ethereum's rise in value is no longer similar to the meteoric rally that the asset experienced in 2017. Then the coin grew, primarily due to the hype around the crypto market. Now ETH is attracting the attention of investors as a platform for launching smart contracts, decentralized applications, and asset tokenization. Click here to check the price chart of Ethereum on Changelly. Meanwhile, other factors that will influence the growth of investor interest in Ethereum in 2022 are:
Growth of DeFi and NFT users. Most projects in these sectors operate based on Ethereum. Most likely, both sectors will continue to grow, which will continue not only this year. This will help increase the use of ETH.
ETH deflation. Six months after the activation of EIP-1559, 1.46 million ETH was burned in the Ethereum network, for $4.76 billion. According to the Ultrasound Money service, in the first half of 2022, the supply of the ETH cryptocurrency will reach a maximum of around 119.7 million ETH, after which the coin will become deflationary.
The transition to PoS will partially solve scaling problems and reduce possible claims to the environmental friendliness of ETH — energy consumption will be reduced by more than 99.9% compared to the current state.
Institutional interest. In 2021, Ethereum and other altcoins have attracted the interest of institutional investors. The ETH trust of the largest cryptocurrency investment fund – Grayscale – already holds assets worth $9.8 billion.
High inflation. After the colossal issuance of the dollar in 2020-2021, inflation in the USA/EN reached its highest levels in the last 40 years. In developing countries, the rate of depreciation of national currencies has even reached double-digit rates. Under such conditions, ETH and other cryptocurrencies will attract investors who want to protect their savings or are looking for higher returns than traditional instruments.
Is It Worth Buying ETH in 2022?
While the future of Ethereum looks high-potential, there is no guarantee that it will be profitable in the long term. Cryptocurrency is still very speculative and if it can be a reliable long-run investment is still under discussion.
Its prospects are particularly doubtful as policymakers begin rounding upon currency with stiffer regulations. Before you purchase or exchange cryptocurrency, think about your risks and only invest money that you are not afraid to lose.
Moreover, be ready to hold onto your investment for the long term. Despite recent all-time highs, ETH is still experiencing significant short-term volatility. As Ethereum 2.0 rolls out, there will be more increases and decreases, so don't invest in ETH hoping to get rich instantly.
ETH has had an incredible year, but the greatest things are yet to come. If you haven't bought Ether in 2021, it's not too late — just make sure you are prepared to take on the risks associated with purchasing cryptocurrencies. While there is no surety when investing, ETH could have a promising future.