How to Back Up Microsoft 365 Data: Best Practices Elucidated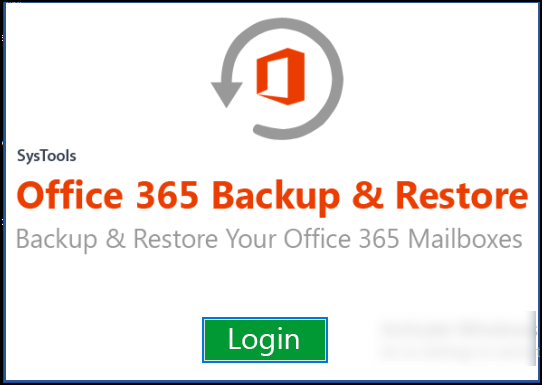 In this article we are going to cover the query i.e What are the Microsoft 365 backup best practices? By, the end of this blog, you will get the most secure and reliable solution for the same.
Here is an Overview of Microsoft 365
Microsoft 365 emerged itself as the most reliable productivity cloud design solution, that runs using the data centres of Microsoft. Moreover, it has brought best in class productivity apps along with powerful cloud services, advanced security in one, and device management providing connected experience to its users. Their top priorities are maximum uptime cloud services, operations continuity, data security and redundancy.
However, it is not hidden, from their users that Microsoft does not provide any backup solution, no matter how expensive subscription plans you have. They have also stated in their service level agreement (SLA) Of Microsoft 365, that they are only responsible for users data availability and the protection of infrastructure of their data centres. But the company is not responsible for recoverability of the users data. They recommend their users to have daily backup of Microsoft 365 data.
Moreover, Microsoft 365 data can be lost for various reasons accidental deletion of data by users, ransom-ware cyber attacks and etc. Therefore, we have come up with this article, to provide you the best Microsoft 365 backup practices to help.
Regularly Back Up Your Microsoft Office 365 Data
Using Microsoft 365 on daily basis is common and no matter what your industry is, you can still lose your data at anytime. Nowadays, cyber crime is at its peak, making data breaches quite common to take place.  Hence it is recommended to backup all the Microsoft 365 data on a regular basis.
Now the question is how to do this? Lets discuss the possible ways.
How to Back Up Microsoft 365 Data?
There are two different ways to perform this operation in Microsoft 365. First is through Office 365 ediscovery, and another is by using an automated utility. While the Office 365 ediscovery is available,  but it has multiple limitations few of them are listed below as:
It can creates duplicate files, which later on becomes difficult to manage.
Some items gets missing, which can lead into important data loss.
It can corrupts PST file, and may becomes a tedious work to handle.
It takes to much time, and can hamper the running business.
Searching files becomes extremely problematic.
Above limitations are only the few and it has many more, and unfortunately, it does not have any quick fix. Therefore, to successfully backup Microsoft Office 365 data without any problems or complications, it is suggested to use a professional automated utility. That can speed up the whole process in a secure way.
One Stop Solution for Microsoft 365 Backup Best Practices
As, the Microsoft 365 did not provide any dedicated backup solution to their users, therefore, we suggest the Backup Software for Office 365. It is specially integrated for its secure and powerful performance, based on cloud-to-local backup architecture. This utility is developed to backup Microsoft Office 365 emails, contacts, and calendars to the destination location on the local computer in the PST & EML format.
This utility is a comprehensive backup solution for Microsoft 365 data, that securely backup, and provide its users a seamless backup experience without any hassle.  Follow the given steps to do the same in an easy way.
Simple Working Steps for the Best Practices for Microsoft 365 Backup
Download the Backup tool and run it on your machine. Now from the home screen click on the login button.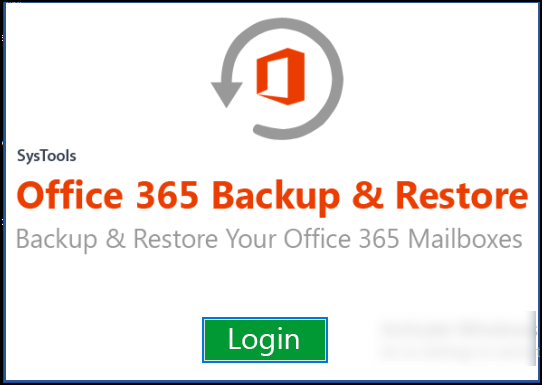 In this step login with the admin account credentials of Office 365.
Select the desired user mailbox from the list to backup and click on the next button. Browse the destination location for the resultant PST file, and proceed further.
In this step you need to select the email file format between, PST or EML. Now check the desired item categories box like emails, calenders, and contacts.
You can use the Date Based filter option in order to backup selective data based on a date range.
Now you are all set to go, in order to get the Microsoft 365 backup best practices, just click on start button, and it will start backing up the Microsoft 365 data.
Once, the data backup gets successfully completed, the resultant file will be saved to the defined location on your local computer.
Observational Verdict
There is always a potential risk of data loss, when using softwares as a service solutions. In case of Microsoft 365, there can be various elements that can result into sensitive and confidential data loss –  accidental deletion of data by users, ransom-ware cyber attacks and etc.
Therefore it is always recommended to back up your data on a regular basis to avoid any data loss or downtime. This article explained the Microsoft 365 backup best practices. Choosing the right software can greatly save time and money and can increase efficiency and work productivity.