How To Check Someone's Text Messages Without Knowing Them?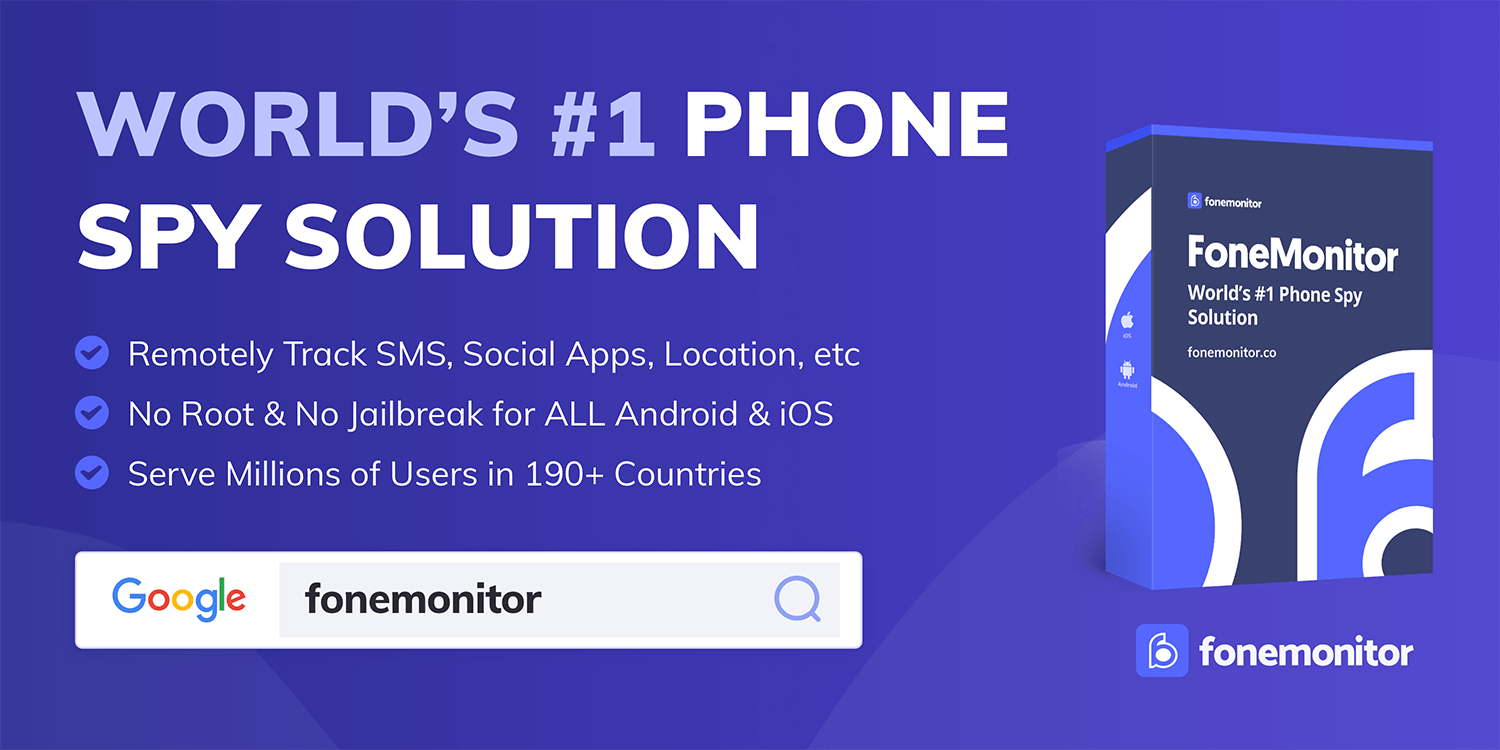 Do you think your spouse or child is talking to someone they shouldn't talk to? But how is it possible to get to the bottom of it? And what about reading messages on a different phone? That's sure to give you all the intel you need about the person.
But how to read someone's text messages without their phone? Certainly, they're not going to give you their phone so you can spy on them. Therefore,  you need something discreet.
FoneMonitor helps you to spy on the text on Android phones. It's secret, downloadable for free, and easy to install. Text spying has never been so easy. For those who want to track, read, spy on or essentially look at someone's text messages from another phone for free, this app is a solution.
Can you spy on texts or SMS for free?
SMS monitoring is a feature not included in any OS's default configuration, such as Windows, Android, macOS, etc. You have to install an application to have such a feature. There are several similar deals you can find, but be careful, as there are a lot of scams on the market.
Yeah, features can be free, but to find the best one, you must use your brain. Don't waste time on it; choose FoneMonitor. People are using cell phones today for almost all and everywhere.
With mobile devices in their hands, even kids grow up. Parents have to spy on text messages from a different phone, of course, to know what's going on with their kids. Every mother, like every parent, wonders how someone's text messages can be interpreted and read.
Mobile phones are an important part of the workplace nowadays. Several workers work at home, not in workplaces. Corporate phones or tablets are used. That's why almost every manager needs to know how to manage employees free of charge. For this, go to this article and get to know that the free spy app FoneMonitor could be a solution.
How to read the text messages of someone without their phone
It is not hard to read someone's messages without their phone.  If anyone wants to remotely spy on anyone's operation the technology available today has made it real and usable. Due to spy apps, reading someone's text messages without their phone is now possible.
Spying software FoneMonitor offers top-notch services and simple installation and use of applications. If a parent wants to keep an eye on their child, they might find the answer using a text message tracker.
It is normally only legal to track a mobile phone without someone's permission if the person you are monitoring is your child under the age of 18 or if you have the consent of the person, i.e. the employee or business partner.
Privately Reading Text Messages
You can read text messages on any computer, be it Android or iOS without the awareness of the target user. What you need for that is a telephone spy service.
Nowadays, such facilities are not uncommon. With top-notch providers, there are so many applications that advertise phone spying solutions. An app that lives up to its promises, however, is hard to find.
So We went through all the apps available to find the one that's the best in this field. If you use it, there is no need for anything else.
FoneMonitor – After Sliced Bread, the most imaginative thing
FoneMonitor is a tool for phone tracking that can provide you with every bit of information on the target phone. It is a web-based service and on any platform, it operates right from your web browser.
You can get more information about viewing the messages from the target phone via the FoneMonitor dashboard that is available on the FoneMonitor website but also get their location, social media conversations, and record their phone calls.
The #1 Interceptor of Text Messages
While several other services claim they can do as much as FoneMonitor, none is as good as FoneMonitor. This is why millions of users all over the globe use FoneMonitor. With FoneMonitor, without downloading the app, you can easily intercept text messages from a different computer. Here's some cool stuff about FoneMonitor:
Neither Root nor Jailbreak:
FoneMonitor does not cause the target computer to be rooted or jailbroken. Rooting or jailbreaking any phone leaves it vulnerable to attacks. Additionally, it also makes the other person know that you are watching them. This is a big pro, thus, in favor of FoneMonitor.
Online Service Based:
No app needs to be installed on your phone or PC to display the target user's messages. You can do it on any computer with any web browser.
Mode of Stealth:
For iOS, you don't need to install any app on the target phone with FoneMonitor. The user does not, thus, find out they are being watched. With FoneMonitor's iOS solution, without downloading apps, you can read text messages from another computer.
For Android, it often runs in stealth mode while you need a one-time software installation on the target phone. The app size is less than 2 MB, and after download, the app icon vanishes.
How to read text messages from others without getting their mobile
It's as simple as pie to use FoneMonitor to spy on someone's text messages without a phone. An Internet connection is all you need and you are good to go. It involves three steps:
Step 1:
Sign-up and get a subscription plan for FoneMonitor.
Step 2:
Follow the quick configuration wizard on the phone. This will guide you to the Fonemonitor setup. All you have to do is press here and there a couple of times.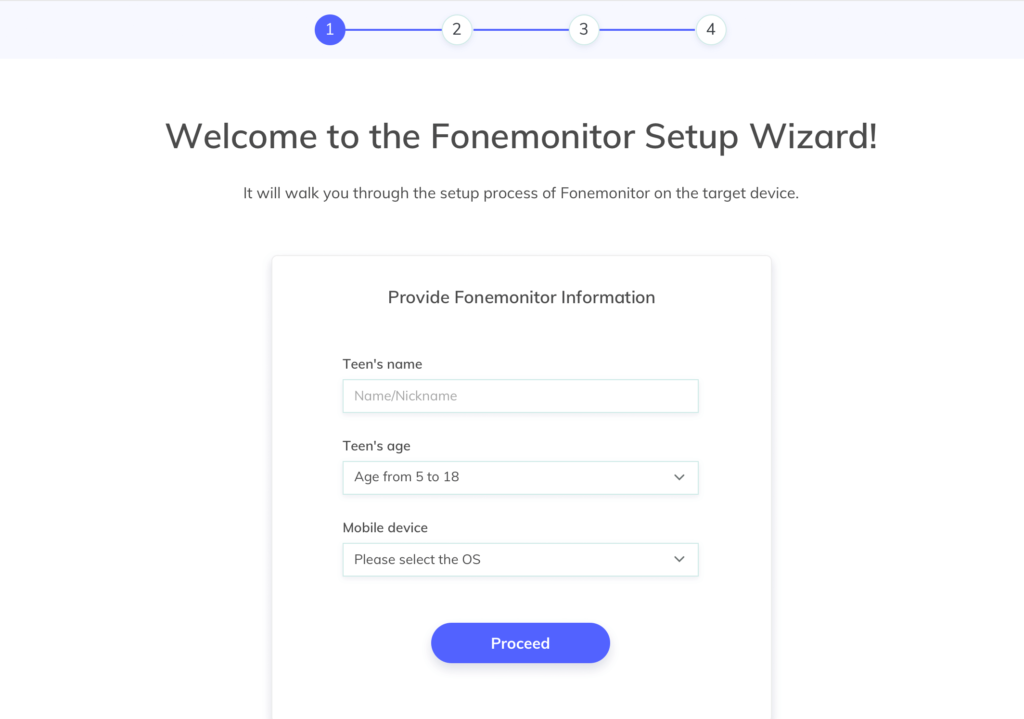 Step 3:
Click 'Start' and you're ready for monitoring to begin. They will drive you to your dashboard.
Alternatively, you can also click here to learn how to use FoneMonitor for reading text messages from any computer.
Wrapping Up:
Now that you learn how to study text messages from someone without their phone, you must get starting now. Suspicions are best easily terminated. Therefore, you need to make sure that no doubt about the other person exists in your head.