How to Fix Netgear EX3700 Extender WiFi Connectivity Issues?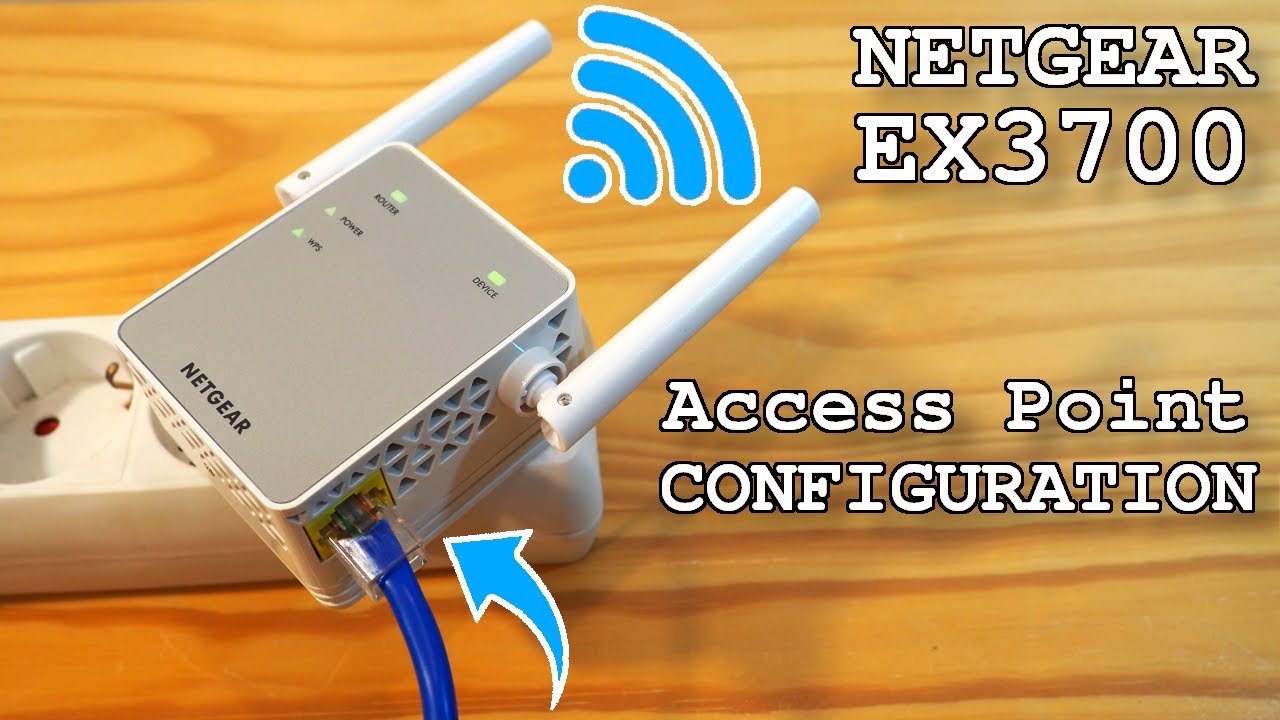 Are you struggling with connectivity issues with your Netgear EX3700 extender? Does your PC refuse to connect to the WiFi range extender? Or does the connection between your extender and router keep dropping? With whatever connectivity issue your device has loaded you with, the tips mentioned in this article will surely help you fix it. Thus, continue reading.
What Causes EX3700 WiFi Connectivity Issues?
Being desperate about resolving the issue is good. However, knowing what caused the issue is more important. Thus, you should focus on becoming aware of the reasons why you're facing connectivity issues with your EX3700 extender first.
Listed below are some of the topmost reasons why you're struggling with connectivity issues:
Loose cable connections
You aren't connected to the right WiFi network
The firmware of your device is outdated
Your extender is surrounded by electronic devices
Insufficient power supply to the WiFi device
Now that you know what might have stopped your Netgear extender from performing well, let's take a glance at the troubleshooting tips mentioned below.
Fixed: Netgear EX3700 WiFi Connectivity Issues
Walk through the steps mentioned below to get rid of the WiFi connectivity issues with your Netgear EX3700 WiFi extender:
Change the Location of Your Extender
There is a very high possibility that your Netgear EX3700 extender is surrounded by electronic devices due to which you're struggling with WiFi connectivity issues. Devices like cordless phones, baby monitors, washing machines, treadmills, televisions, microwave ovens, refrigerators, and Bluetooth speakers cause interference in the WiFi signals of your extender.
Thus, as soon as you are done performing Netgear EX3700 setup, remember to not place your device near the ones that I mentioned above. Also, do not place your extender near corners or thick concrete walls.
Perform Netgear EX3700 Firmware Update
Updating the firmware of your Netgear WiFi range extender will also contribute in helping you get rid of the connectivity issues. Thus, follow the below-given instructions and learn how to update the firmware of your device:
First of all, connect your Netgear extender to the router.
Then, switch on your PC and connect it to Netgear_ext.
Open up an internet browser on your PC and log into your extender.
Fill in the default admin details and hit Log In.
Navigate to Settings and click on the Firmware Update button.
Performing Netgear firmware update will surely help you in fixing the WiFi connectivity issues with your EX3700 extender. On the off chance, if it doesn't, jump to the next step.
Note: If you want to update the firmware of your WiFi device by using your phone, then it is recommended that you access mywifiext local.
Cross-Check the Cable Connections
Have you used an Ethernet cable to connect your extender and router? Good choice. However, as reliable as using a cable is, it can lead to certain connectivity issues if it's damaged. Thus, make sure that the Ethernet cable you use to connect your WiFi device is free of cuts, breakage, or any other damage. In case it is damaged by any chance, get it replaced immediately.
Additionally, ensure that none of the cable connections (power cable and Ethernet cable) should be loose. They are supposed to be finger-tight.
The Bottom Line
So, this was all about how to fix WiFi connectivity issues with your Netgear EX3700 range extender. We hope that our article helped you in troubleshooting whatever connectivity issue you were facing with your device. For any further assistance, feel free to get in touch with our highly experienced technical experts. They'll surely be of some assistance to you.