How to Create Engaging Social Media Marketing Videos?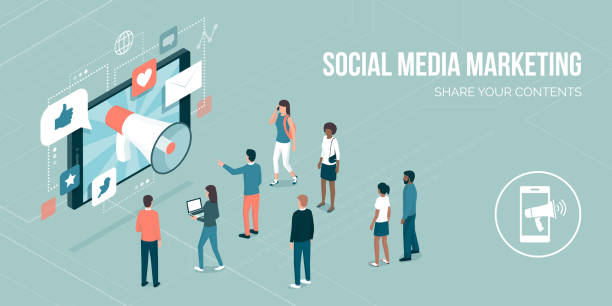 Videos are everywhere on social media sites these days. That's true because about 86 percent of online advertisers prefer promoting their brands via videos. And there is no doubt most people enjoy watching videos rather than reading long texts or reading through images, right? Well, I am one of those people too and hence this is certainly why online advertising works through videos.
In addition to the entertaining content of the videos, advertising in this way helps build trust in customers following a certain brand. This, in turn, helps increase brand loyalty and increases the growth of the business. Not only businesses, but customers also benefit from the video content. Whether content creators are influencing their audience via Instagram Reels, TikTok videos using organic TikTok growth strategies, or YouTube videos, the customers get the facts about certain products.
Are you willing to create worth-watching marketing videos too, but confused about how it works? Don't worry, we have short-listed some tips to help you get through it. Read on and discover for yourself!
Begin With a Strategy
Start with a strategy in your mind. Before you start working on the video, check out the videos created by other influencers for the same product. View the engagement on each of those posts, and then check out engagement on your most trending videos. Compare and contrast the strategies used in both of the videos and finalize the strategy you are going to start with. Keep in mind the target population, your budget, competitor check, the time you are about to post the content, and most importantly, your theme and goal associated with this video. If all this hassles you, take the help of online marketing agency who are expert in this. They help you to determine the success of every campaign.
Record
Once done with finalizing the strategy, start preparing for recording the video. Make sure to record a high-quality video with a proper sound system and engaging content that will positively influence your audience. Follow the below-mentioned tips to record your video in the best way:
·         Record video with a high-quality camera, use a modern smartphone if there is no camera around.
·         Use a tripod stand for smooth recording
·         Use a ring light to ensure proper lighting
·         Use a microphone to ensure a clear voice in the video
·         Create a customized background or else find one
·         Edit the video
Keep Your Videos Short and Sweet
In their bust routines, people have a very limited time to scroll social media sites. Therefore, it is recommended to keep videos short and engaging. The ideal length of a video is less than 15 minutes. In case your content is lengthy, make sure to edit and summarize it using different strategies. If this isn't possible, do not hesitate from uploading the video in parts.
Don't neglect SEO
SEO plays a very important part in video marketing. It helps people locate the video they are looking for. Therefore, it is essential to use SEO keywords when posting your videos on social media platforms such as YouTube, Instagram, TikTok, or any other.  Also, do not use random words for SEO, search them out on Google to put appropriate SEO words that are relevant to your video at the same time.
Share
Last but not least, share your video on other social media platforms to increase traffic on the original post and make advertising successful. You can also do so using Tailored Posts. All you need to do is to copy the original video and upload it on the platform you wish to share it on, with just one click.
So these were some of the worth-following tips for creating engaging social media marketing videos. Make sure you follow all these steps and your videos will stand out among others for sure!