How VoIP phone system helps small businesses
Innovation is doubly important for small businesses to ensure they can successfully meet the demands of the people they serve.
The global economy continues to survive and thrive because the leaders keep adapting to the evolving needs arising from changing times. In reference to small businesses, it is also essential to consider that the world has come to the point where millions of businesses are launched every year. And innovation is the key to both survival and growth in this fast-paced ecosystem.
So is it the innovative technology that sets you apart? Instead, it is how you harness the technology that paves your way to the top. VoIP is one such powerful tool that, if leveraged right, can yield many benefits.
Introduced in 1995 with an intent to save costs on long-distance and international telephone charges, VoIP today has opened multiple advancement opportunities than just being cost-effective.
 Let's learn how VoIP with its robust features and capabilities, empowers small businesses.
Benefits of VOIP for Small Businesses
Affordability

Flexibility And Scalability

Effective Communication

Immediate Benefits

Easy Accessibility

Versatility of Features

Enhanced Customer Service
Affordability 
Affordability is one of the primary reasons for the innovation of VoIP services. When being a small business means always looking for the most cost-effective option that helps you provide the best, VoIP is your go-to technology. 
VoIP services reduce communication and infrastructure costs by routing phone calls over an existing data network.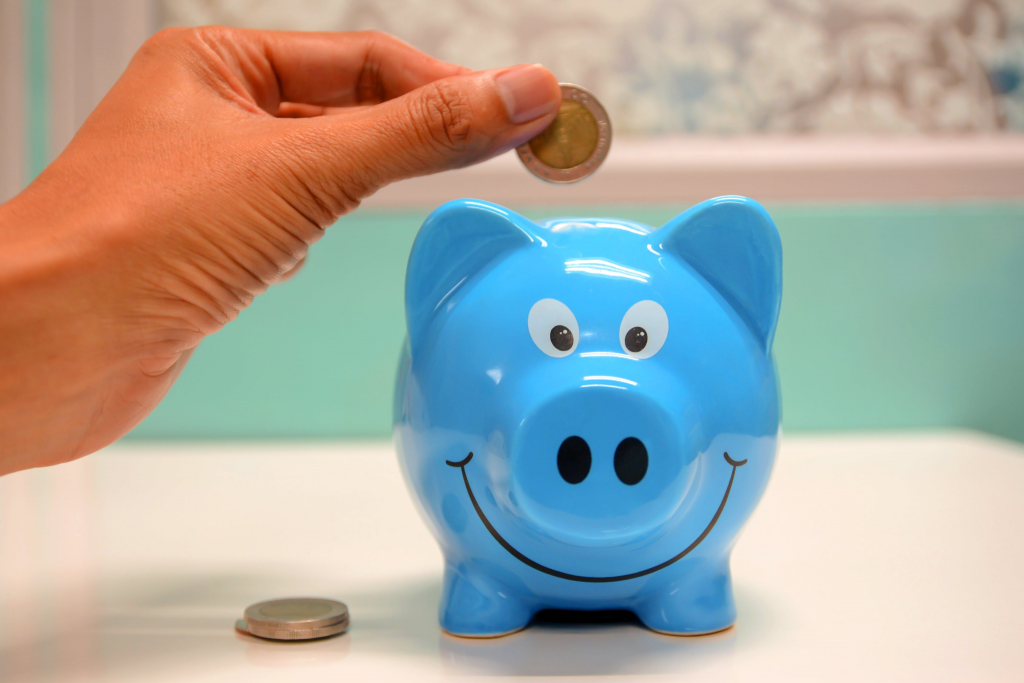 It isn't just the low-cost plans and the unlimited costs that make VoIP suitable for small businesses. The voip phone apps systems are just like a plug-and-play type of service, which is extremely easy to maintain. You are not required to shell out any extra money for the installation or any equipment.
The best thing about VoIP is that most providers offer you a customized plan. As there is no one size fits all, you can always look for an affordable VoIP service plan that suits your needs the best based on the telephone numbers, features, and the number of users.
Flexibility And Scalability
The one thing that all businesses have learned over time is to be more and more agile. Today, every company is working towards processes that provide them more flexibility and the freedom to mold as per the market requirements. 
According to Global Workplace Analytics, the remote workforce has grown 103% in the past decade. With a constant increase in working remotely, connecting with the office and coworkers easily is essential to having a seamless workflow on the road and at home.
The ability of a system to handle an increasing amount of workload without affecting its overall performance or efficiency is important. This feature is more crucial for businesses whose needs and demands fluctuate frequently. 
Fortunately, with Voice over Internet Protocol (VoIP) systems at our rescue, businesses do not need to search any further. VoIP provides scalability and can address and cater to the changing communication needs with better operational efficiency. 
You should consider a VoIP system:
When you have a Seasonal Business

When you are expanding your Business

When you plan Campaigns
Effective Communication
Being able to communicate effectively is critical to all businesses regardless of size, age or industry. A company that communicates well has a better chance of finding new prospects, converting them to sales or profits, and expanding market share. 
With your staff working from various points within the office, home, or around the world, having a communication system that keeps everyone within reach is essential. VoIP solves that for you. This is just the tip of an iceberg. The intelligent telephony system has multiple benefits such as call recording, analytics, and more, making your organizations' communication more effective than ever.
Immediate Benefits
The best thing is that you can yield benefits from these systems now. You do not need to wait or invest in any other hardware/software. All it takes is a couple of minutes to set up once you have chosen your business phone system provider.
To do that, however, the potential of VoIP needs to translate into the organizational reality of the business, which can often be a highly costly process, not just financially but also in regards to how employees and clients react to the phasing-in of new technology. Understanding your business needs to evaluate what sets in line with your long-term goals is the only thing standing in between you and this intelligent service.
Easy Accessibility
The easy accessibility of VoIP ensures that employees can connect with the company and enables customers to reach employees when they need to, preventing any gaps in service. 
Features such as call waiting, call forwarding, mute, hold, and redial have all made business calls more accessible and efficient. However, as businesses have grown, so have their needs. VoIP meets and exceeds what both employees and customers have come to expect.
With the significant increase in remote working, VoIP and its added features help create a seamless workflow by ensuring you and your staff spend more time on work tasks and less time on communications.
VoIP allows you to blur the global boundaries and tap into new businesses easily. While many modern companies have offices worldwide and work with international clients, your team members can seamlessly collaborate, enhancing productivity.
Versatility of Features
Using VoIP phone systems allows you to multi-task with the most tech-savvy devices, allowing you to be the most efficient and productive you can be.
Power Dialer
Easily cut off the monotonous task of manually dialing multiple numbers. Power Dialer is one such feature that allows you to upload a list of numbers at once and dials it automatically for you increasing your productivity.
Automated Assistance
Do you have a high volume of calls that would otherwise overwhelm your staff? The automated attendant picks up the slack and directs the callers to the right people.
Auto attendants ensure that the callers aren't on hold for an extended period, significantly reducing the call abandonment rates by keeping customers engaged. This feature also reduces the human effort of a dedicated resource to answer the call 24*7, yet making the customer feel heard.
Call Recording
VoIP recording allows you to record both sides of a telephone conversation reliably and benefits businesses in multiple ways.
Improve customer support quality

Boost employee performance 

Identify problem areas 

Analyze call records

Dispute resolution
AI-enabled Features
AI enhances already existing features by working in the background and gathering and analyzing all relevant customer data such as personal information and recent transactions to resolve a query. AI-powered chatbots, as a part of the intelligent telephony system, go beyond regular bot duties by performing more complex tasks like setting up meetings, inviting attendees, managing schedules, and much more. AI-enabled web conferencing can even provide intelligent prompts and relevant data to guide your conversations and ensure a fruitful meeting.
With AI-powered systems promising improvements in contact center operations, customers' IVR experiences, web conferencing, and scheduling, the business benefits of VoIP multiply ten fold. 
These are just a few of the versatile features a good VoIP provider would offer, explore more robust features here. 
Enhanced Customer Service
Efficiency, convenience, friendly service and knowledgeable service scored highly in a PwC survey of what customers value most. 73% of people stated that customer experience was an essential factor in their buying decisions which significantly reflects the cost of poor customer service.
Hence, above everything, the customer is the king and today's customer is more aware and demanding. They want to be heard!
Imagine Customers having no wait lines, the service providers having the customer's information on hand, and providing the apt solution within shorter time frames. Sounds delightful. doesn't it? Well, this is precisely what VoIP helps you with.
Meet the increased customer expectations where no call goes unanswered, reduced wait times, more efficient interactions, all at a lower cost. Above all, AI-empowered analytics help you understand customer behaviour better with its in-depth insights and simultaneously optimize your business processes. Read more about how VoIP can improve your customer service.
In the end, remember we're at a communications crossroads. Don't get left behind. Customers are more demanding than ever, they expect that whenever they call, you will pick up the phone.
Have you experienced some other benefits of VoIP services? Do let us know about your experience in the comments below.