Is Seo Worth it for Small Businesses?
Is investing in SEO still worth it?
It's a common question that every small business owner wonders. Well, we all know how tough it is for small businesses to gain the top position on SERPs. Because small business owners may not afford expensive marketing avenues like large corporations.
This is where SEO plays a huge role in ranking the website, gaining new clients, and the conversion rate. According to WebFX, a well-designed SEO strategy can effectively empower your website's online visibility and helps to bring qualified clients. So, let's explore how SEO can make your investment fruitful through this guide.
What Is SEO?
Search Engine Optimization is a digital marketing practice that helps website owners to rank their sites at the top of SERPs organically. In short, SEO will optimize your small business website to make it visible on the SERP. When users search for anything which is relevant to your business, they will find your website on the search engine result.
There are several types of SEO, and each one includes all the best practices to increase your online discoverability.
1. On-page SEO
Optimize URLs
Include Keyword in heading, title tag, meta description.
SEO content writing
Adding images and alt tags
Using internal and external links
2. Off-page SEO
Link-building Strategies
Community outreach
Social media integration
Reviews and ratings
Approach to influencers
3.  Technical SEO
Speed Optimization
URL Structure Optimization
Fast Navigation Structure
Identifying and implementing Structured Data
Canonical URLs
Build a Custom Page
Ensuring Website Security
Integrating Google Search Console
4.  Local SEO
Structured location data
Implement local listing
Focus on location-specific keywords
Optimize Google My Business
You need to optimize your website with all these best practices of SEO to reach potential customers. But to ensure perfect optimization and make the best out of the SEO, getting Affordable SEO Services For Small Business will be the best option. They have experts to cover each branch of SEO strategies effectively. These experts will do everything for you to get organic traffic and make them potential leads.
Is SEO Worth it for Small Businesses?
Whether the business is small or large the more eyeballs your site will get the more chance of conversion you have. And SEO does everything to make this happen. Now, see the below chart to get a more clear view.
| | |
| --- | --- |
| Search Position | CTR(%) |
| 1 | 36.5% |
| 2 | 12.5% |
| 3 | 3.5% |
| 4 | 7.9% |
| 5 | 6.1% |
This chart is the result of an analysis of Forbes on their own clients. These are the first-page search positions on Google and their click-through rate. So, from this chart, it's clear that having the top position can lead your website to get more CTR. And we all know that with more CTR, there are more chances of getting potential client leads.
Now, let's see the other things that SEO can do for your small business.
Increases Online Visibility
Over 3.5 billion people Search on Google every day to find any product or find answers to their queries. This is a big opportunity for small business owners to reach this big amount of people and get organic traffic. We know, as a small business owner, this thing may seem like a dream.
But, SEO can get your website in front of this huge traffic by ranking your page on the SERPs. So, whenever any user searches for a relevant topic related to your site, the search engine will bring your site in front of them.
Ensure Reaching the Right Audience
Your web page won't show on the top search result for every query. It will only show up when your potential client searches for a particular keyword relevant to SEO.
Therefore, you need to do keyword research to find out what your potential customers are looking for. In this case, SEO can help you to target the right keyword and optimize your web page according to it. In this way, you don't need to look out for the clients; rather, they will find you.
Helps to Convert the Leads
When audiences find your webpage and click through it this means they are your well-qualified leads. It also implies that they can become your potential customer. To make them your customer, you should treat them with high-quality content with exact and accurate information.
Do you want to know How Seo can help your business ? Why not check out Aqueous Digital to learn more. improve your website's design and usability to improve the user experience. As a result, your audiences will be more likely to visit and stay on your site. This can also convince them to make a purchase and become your regular customer.
Enhance Brand Image
Through SEO, you can bring your website and brand name in front of a huge crowd. This thing will help you to increase brand awareness. The more people will see your page, the more familiar they will become. Also, when they see your brand on social media posts, ads, or any other marketing channel, they can relate to it easily.
Increase Trust and Credibility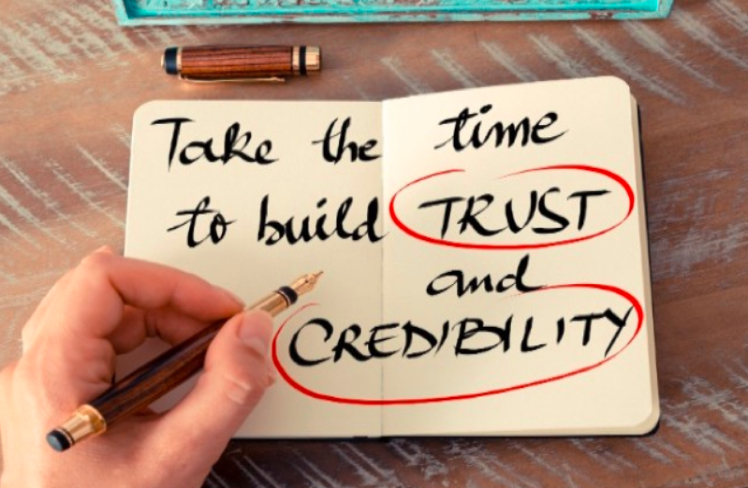 Google ranks high-quality content from authoritative sites. That's why users are getting used to the high-quality content results. So, when people find your page on the top search result, they will automatically view it as an authoritative site.
Ensure Long-Term Value
It's known to everyone that SEO is not something that can be done in one day or one week. It is a long-term strategy that requires time to deliver returns. But with this long-term planning, it helps your small business to grow strongly and get success online. You won't rank overnight, but you will definitely get the long-term search engine ranking.
Conclusion
Google keeps updating its algorithm to provide accurate search results to the users. So, for coping up your website with these updates and changes, SEO is a must for your small business. In this way, you can stand out strongly and compete confidently with the already established and larger businesses.
We all know the power of SEO that can effectively make your site reach the right audiences. SEO is the perfect way to increase conversion rates and revenue for your small business. From this guide, it is clear that investing in SEO is actually worth it. So, without any further delay, make the best decision for your small business and enjoy the profits.