How to Lookup Amazon Product Data to Optimize Your Listings and Boost Sales
Marketing on Amazon is a great way to display your products to the world, but it gets tricky, especially for newbies. This article introduces the best Lookup Amazon Product Data extraction tools to help you get ahead on your seller journey.
Starting in 1995 as an online book-selling platform and becoming a global leader in the e-commerce industry, Amazon has undoubtedly come a long way. 
However, have you ever wondered why some items always show up on top in Amazon searches, whereas others hardly get any engagement?
Or have you ever wondered why some Amazon item listings keep getting a lot of clicks as well as have higher sales rates while others do not?
Many factors have a great impact on a successful Amazon product listing, but among the most significant is Amazon product listing optimization. Let's explore significant factors with proper Lookup Amazon Product Data to optimize the Amazon product listings as well as boost your sales.
What Is Amazon Product Data?
The Amazon data feed generally provides details about all item records you have made as an Amazon seller and all items you are allowed to resell on Amazon.
These data include Seller Name, ID, Address, Reviews, Rating, Products, Description, Brands, Category, ASIN, Discount, Price, Details, title, and so many more! Various geolocations and domains are available.
The Amazon product data feed is revived every 24 hours, thus, new data is openly available every day.
The following chart explains the descriptions and names of the product data feed columns.
Name of the Column 
Description

manufacturer_account_id

Product owner's identifier. This's the foreign key to your Amazon Account data feed.

It helps to join the Account data feed's account_id field

product_id

The product's friendly identifier

It helps to join your Account's product_id fields, Offer_Product, and Billing_Event data feeds.

title

product_code

The present product code help to meter the Amazon product. It also helps you to join information with reports, or to reference what's offered in AWS Marketplace.
What's Amazon Product Listing? 
You must first list products on Amazon before you can begin selling them there. You can include information about your product, such as its brand name, category, specifications & features of the product, your product's image, and also the price of your product. Your customer can access all of these facts to determine whether to buy your product or not.
It is also known as the product page. It tells your customers everything they should know regarding your product. 
What's The Importance of Amazon Product Listing Optimization?
Optimization of your Amazon product listing is the procedure of optimizing the listings to improve traffic as well as conversion rate. It's among the most important tactics that help you to keep your Amazon product on top of Amazon search results.
If you want to become a successful amazon seller, you must thrive in this area as well as ensure all areas are taken care of from product description, title, advertising strategy, reviews, and product visibility using keywords as well as other means.
Optimization of your Amazon product listing is the main key to making a memorable and personalized experience for all online shoppers around the world. If your Amazon product listing is not optimized well, then your customers won't be able to find you.
Thus, even after having a top-notch product to sell, you will not have enough sales if customers cannot find your item. Optimizing these product listings makes sure that customers can easily find your products!
NOTE:
Amazon product listing optimization ensures consistency – while simultaneously improving the visibility of your products on Amazon's search engine result page.
How To Optimize Product Listing With Lookup Amazon Product Data?
There are several ways to improve your Amazon ranking. Simply by keeping Amazon's criteria maintained, you can connect with your potential customers. Typically, the higher your product listing rank on the Amazon search engine result page, the more selling possibility you will have.
Ways to improve rankings with the help of Lookup Amazon Product Data include the following:
Optimize the product listing, such as product description, title, key feature, image, and also pricing with the help of Lookup Amazon Product Data.

Use A+ Content simply by registering in Brand Registry.

Positive reviews enhance your overall search ranking. You need to follow the best methods to keep positive reviews and ratings of your product.

Use FBA (Fulfillment by Amazon).

Track the product ranking available on the Brand Dashboard as well as manage your product reviews.

Become a Prime seller on Amazon. Many Amazon shoppers look for items that have the Prime badge since it indicates free, fast shipping.

Use the Amazon Selling Coach that will help you improve your selling.
How to Use Amazon Product Data to Optimize Your Listings and Boost Sales
This post summarizes a step-by-step procedure for how you can check product sales on Amazon utilizing the Zonbase to extract Amazon Product data and optimize your product to boost sales.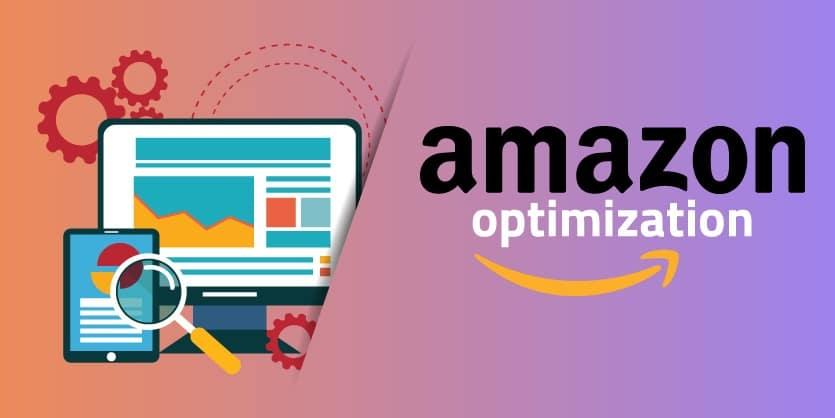 Step-by-step Guide:
Let's follow the step-by-step guide to learn how to do it
Select a Niche or Product
Using the Amazon product data, you can select an appropriate niche, market, or product that you consider would be beneficial to sell. Some instances are "oven mitts", "camera bags", and "hedge clippers".
Install the Zonbase
The ZonResearch is easy to use and simple to set up. Thus, it is worth giving ZonResearch a try. This tool shows product trends and allows you to see necessary data such as estimated orders and sales, competition levels, price, and also other useful statistics. Also, you can compare different products to discover the best products. 
Search for Your Product or Niche on Amazon
Enter Amazon.сom to type and find your niche, keyword. or product

Enter the search and see the results 
Peeking at the finest seller rank for these items will provide you with some notion of what your competitor's sales are at present.
Keep in mind, sales always fluctuate, thus, analyzing the current ranking of a product will not help. Thus, Zonbase's ZonResearch comes to your rescue by assisting you and keeping you at the top of the competition.
Analyze Data History Of The Using Zonbase
Check the rank history throughout the year to analyze the history of rank. It will guide you on how a product's sales, rank, and price have been transforming. You can also see the ups and downs in sales.
Also, you can track rank and price changes, as these also affect sales. Depending on this date, you can predict whether sales will drop, stay, or increase the same. 
Analyze Niche Trends
Like product history, also you can see invariant sales to be certain it is a good niche or not.
Try Different Searches and Keywords
In case your first research suggests that your product concept is not a good idea for your Amazon business, then edit your keywords and ideas. Try various searches to know whether you can discover a more promising idea.
FINAL WORDS:
Amazon provides complete sales reports, but you cannot access the data from other Amazon sellers. For this, you need help from additional tools like Zonbase. Contact Zonbase today if you want to extract Amazon product data to optimize your product listing to boost your sales.