How To Make A Personalised Puzzle?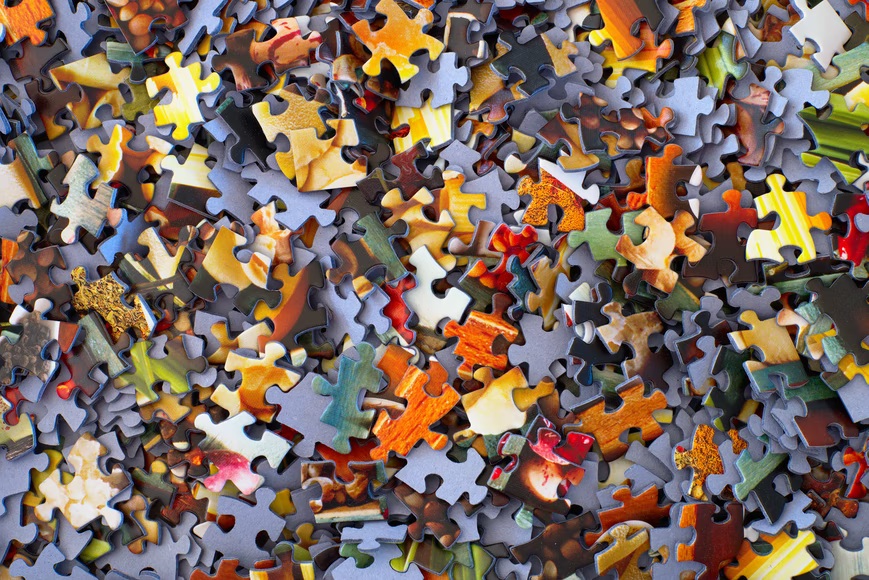 Life may have become a puzzle for many, but the days we spend solving a game of puzzles remain special. One of the happy memories of our childhood almost invariably includes our puzzle-solving days. 
Do you remember the euphoria that we felt after joining all the pieces to reveal our favourite character or a scene? While the ankle-biters became puzzle-mates, the adults could focus on household chores or private gossip. 
In today's jet age, stress has become the biggest menace affecting a large portion of the adult populace. Increased pressure in the workplace, job losses and the resultant work-life imbalance have caused many health hazards even for middle-aged or young adults. 
Personalised puzzles can be a perfect answer for tired minds. They can help you de-stress and rejuvenate you for a happier life at home. 
Puzzles for adults
Corporate puzzles:

They are ideal for team-building exercises in the office. These fun activities during small breaks between work can do wonders for your motivation. Depending on the team size, you can get a 30 pieces puzzle to a 1000 pieces one. 

Landscape puzzles: After a long day at work, you can relax with your partner while putting together a beach puzzle. It can easily teleport you back to your romantic moments. Do you like funky aboriginal designs? There are plenty of options that can send you in a tizzy. 

Wedding photographs: What better way to rekindle your love and affection than jointly doing a wedding photo puzzle? 
For the kids (adults are invited too)
Family photo puzzle:

This one is perfect for getting the entire family together. Ever so essential in the modern era of gadgets and digital madness. 

Pet puzzle: Pets are often the most pampered ones at home. So a pet puzzle is surely going to make the whole family cheerful.
Kids specials
There are a host of options for the children. There are many choices to select from mermaids to princesses to pirates to farm animals.
For an exciting collection of Personalised Puzzles Australia, Let's explore their exhilarating assemblage of customised puzzles.
From 30 pieces to 1000 pieces, along with a host of fabulous layouts, will spoil you for choices. You can decide from the following list of various sizes.
1000 Piece Puzzle – 50.2cm x 76cm

500 Piece Puzzle – 40.3cm x 50.7cm

300 Piece Puzzle – 40.9cm x 51cm

200 Piece Puzzle – 25.5cm x 51cm

180 Piece Puzzle – 29cm x 40cm (A3)

120 Piece Puzzle – 26.7cm x 38cm (A3)

60 Piece Puzzle – 27 cm x 34.5cm (A3)

30 Piece Puzzle – 18 cm x 26.5cm (A4)
Each of the size variants comes with vertical and horizontal options. 
The mandatory specifications for a beautiful finish are:
Minimum photo file size:
30 -120 piece puzzles – Greater than 0.5MB

200 piece puzzle – Greater than 1MB

300- 500 piece puzzle – Greater than 1MB

1000 piece puzzle – Greater than 1-2MB
Maximum photo size limit: 10MB
Cute safe zone: You need to make an allowance of 4mm around the edge for the cut safe zone. Key elements of the photograph should not be included in this area.
Compatible files: Jpeg or pdf
Shape: Rectangular
Material: 100% recycled specialty puzzle board
Packaging: High-quality box with your photo image printed on the lid
Collages:
Collages are a great option for a puzzle with multiple images. You can capture the special moments of your recent vacation or memories from your college days on a collaged puzzle. It's very easy to do it on our platform as well. Just upload your photographs and arrange them as per your liking. Click on the top right corner of the image for resizing. Ensure that there's no white area left in between the photos. Otherwise, this will also get printed.
Our interactive platform allows you to play around with your personalised puzzle. You can handpick your photographs, arrange them the way you like, and add some funky texts to make them funny. 
Numerous health benefits
Puzzles are not only fun activities, but they also have some tangible health benefits. They improve your mind's agility, develop your spatial intelligence, increase your attention to detail, build memory and IQ, inculcate a problem-solving mindset and develop better team spirit and collaboration.
It could be a nightmare for the parents to make their children sit and engage in skilful activities. Puzzles can help develop essential cognitive skills from an early age.
Our seasoned puzzle experts are always eager to help you design an ideal personalised puzzle for your Birthday, Christmas, Anniversary, and all other occasions. 
To ease out the pocket pinch, we offer four interest-free instalments to make the payment comfortably. 
For personalised puzzles in Australia, log on to https://puzzlesaustralia.com.au/.