Mobile Strategy: How to Build the Best One for Your Business?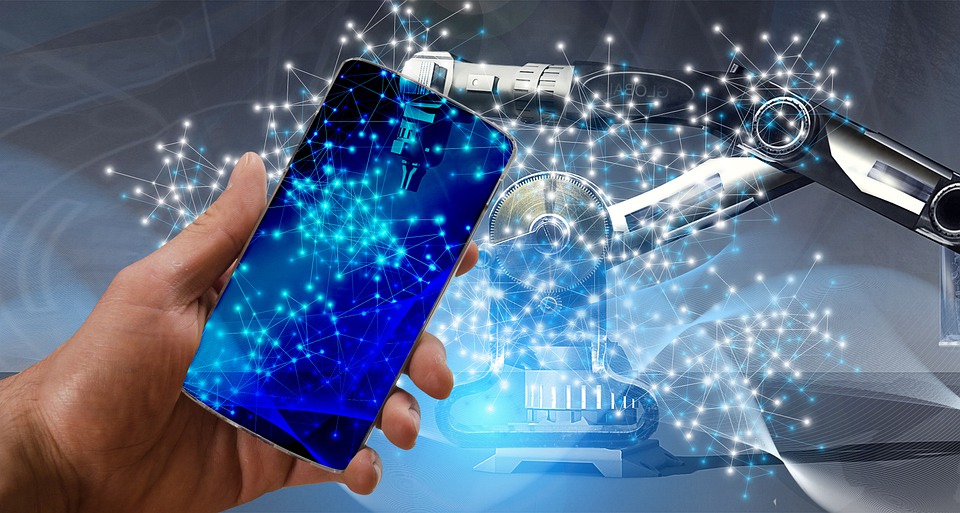 Mobility solutions have offered businesses numerous opportunities to succeed in their business these days. Thus most businesses are considering building advanced and feature-rich apps to expand their business worldwide. An effective mobile strategy is the best way to incorporate mobile devices into the overall corporate strategy of your business. 
More than 2.87 billion internet users are on smartphones, making it vital for an entrepreneur to start developing a solid mobile presence for their business. According to the latest report, the average smartphone conversion rates are around 64% compared to desktops. Thus it becomes essential for businesses to develop an effective strategy for their business.
Proven Tactics to Develop a Fruitful Mobile Strategy for Your Business 
Developing an effective and fruitful mobile strategy from scratch requires time, methodology, and research. A good strategy must be aligned with the company's vision, initiate buying action, and much more. It must also be capable enough to distinguish the brand from competitors. But how to develop an effective strategy that results in a fruitful outcome is one of the major concerns for businesses these days. Then here are some of the essential tactics you can consider for developing excellent strategies for the upbringing of your business. 
Highlight Your Business Overall Strategy
The business's overall strategy includes the goals, targets, mission, and vision of your business. You can take this as a long-term approach, as you need to develop the application for your business that brings more customers and sales for you, and at the same time, you need to build an application that can be useful for the long run. You must know how this advanced app would help you in the future. Also, remember that this application must add value to your customer as the end goal of your business application is to reach out to the target user of the app.
Identify Your Customers
Customers who use your application can differ to a vast extent. Thus, it is essential to distinguish the target audience of the application from miscellaneous. You can differentiate the users by age, gender, businesses or customers, and many other factors. A good app always focuses on target customers and makes users feel valuable and unique. 
But most of the time, businesses make some common mistakes when it comes to developing for representing their business product in front of their prospective customers. They fail to guess the user's preferences and taste, which results in deciding on various assumptions. This is where market analyses come into existence; businesses need to perform market analysis for knowing the test and preference of app users and know to whom they are targeting. 
Competitor Analysis
There are millions of app stores; therefore, you need to develop an application that differentiates you from others and makes you unique in the crowded application market. You need to do proper research on all the applications that exist in the app store for the same purpose as yours. This way, you can quickly know the weakness and strengths of your competitor's application which will help you build the eye-catchy application that users easily accept.
App Type
Once you have made your idea concise and clear, it is time to plan the development. After the competitor analysis, you need to decide which type of application you want for your business. Whether you want an iTunes clone, streaming app, delivery app, or any other solution. Based on the target audience, you can select between a hybrid or native application. If your target audience mainly uses a single platform, go for the native application development as they are less prone to bugs. 
App Development Methodology
The next thing that you need to focus on is the application development methodology. You can develop your application using either a waterfall or an agile methodology. During the waterfall methodology, you first decide the parameters for development and start developing the application in a step-by-step process. 
Whereas in agile methodology, work is carried out simultaneously on different sections of the application. During the development phase, all sections work together and support each other. The benefit of agile over waterfall is that developers need not have to go back to a stage. As they need not return for repeating the entire process, it saves a considerable amount of time.
Ending Note
After developing the strategy for your business, it is time to put it into action. Businesses face many challenges due to a lack of resources, leading to a delay in application updates and understanding the user's needs.
Developing a successful and effective mobile strategy is not an easy task, but you will succeed if you plan it effectively in a proper manner. Once you complete the research, you can start developing the application, and here the expertise comes in handy. If you want to implement your mobile strategy, you need to choose the best development company to make your dream come true.
Author Bio
The founder of Alphanso Tech, Gaurav Kanabar has a passion for writing. He has written on various topics, including mobile app development like Deezer, spotify clone script benefits, cybersecurity, modern technology, finance, and many more.