Moving to the Cloud: 5 Factors to Consider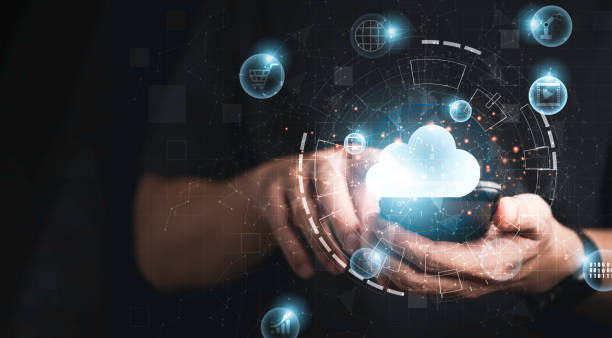 Making the move to cloud technology is incredibly tempting for any business that hasn't done so yet. No longer the intimidating and baffling solution it once was, now the advantages of "the cloud" are there for all to see.
Reduced expenses, enhanced security, improved flexibility, greater IT solutions – the list goes on and on. However, before you start to migrate your current IT system over to the cloud, there are various aspects you must consider. Here are five of the key ones:
1. Your business goals
What are you hoping to achieve by moving your business over to the cloud? Perhaps you want to use it to store your data? Maybe the plan is to move to a virtual desktop infrastructure? Maybe you want to incorporate a disaster recovery system?
This is, ultimately, on a business-by-business basis. Some might have a singular focus on a cloud-based objective, whereas others could be hoping to go with an all-encompassing IT infrastructure.
Once you have your fixed goals in place, you are in a position to better understand your cloud requirements.
2. Audit your current IT resources
Before you go all-in with your move to the cloud, it's important to do an audit of your current IT resources. This way, you can know what currently works, areas where improvements can be made, and elements that require replacing by cloud services.
Just remember there are numerous advantages gained from using a cloud infrastructure compared to a traditional one. A standard IT infrastructure provides full control, yes, but it is also expensive and requires expertise. With cloud computing, you get all the resources you need – and only pay for what's used.
3. Your budget
It's true: using cloud services can save you a lot of money on your IT expenses. However, it is also possible for you to suffer a little something called bill shock. This is because it is easy to overspend on additional services and increased storage.
Staying vigilant with your cloud-related spending is necessary; otherwise, you might feel it's more cost-effective to revert back to your old IT infrastructure (note: it's not).
4. A helping hand
Moving over to the cloud isn't easy. It is a tricky process that incorporates all of the above and much more. Without the right strategy in place, it can also be a time-consuming and expensive endeavor – particularly if it leads to downtime for your business.
This is why it's recommended to receive assistance from a cloud migration expert. With a company like bridgehampton.io on your side, for instance, they'll be able to put together a migration approach that best matches your business and objectives. There won't be any stress on your end, and you can safely be assured that all will go well.
5. Let your employees know
It may seem an obvious point, but it's not uncommon for a business to shift operations to the cloud and leave their employees in the dark. As a result, it's important you let your employees know about the move, as well as educate them about how processes will change once on the cloud.