Property Management Software That Every Builder Should Know for Hassle-Free Payments
More bills are being paid through online payments and innovative platforms. You shouldn't shock your tenants with inconvenient and outdated rent collection techniques. Neither should you lose track of cost expenditure on facilities maintenance and management. 
Property management software drives superior customer experience through convenient payment options. It reduces late payments through automated reminders. Prompt payments can be more convenient to you as a builder if you're servicing loans for property. 
Driving seamless rent collection and maintenance payments is a win-win for renters, builders, and service providers. 
In this article, you will learn about: 
Property management software

How property management software facilitates hassle-free payment

Additional benefits
What is Property Management Software?
Property management software is designed to assist property managers and landlords in organizing their properties, renters, owners, accounts, and financials. 
It streamlines property management processes for better efficiency. For a builder, you have to plan, get consent, build, and eventually maintain the properties for clients. You'll deal with architects, home designers, plumbers, electricians, renters, etc. A property management software for builders streamlines all these processes in one central place. 
Automating payments, contract management, etc., will save you money in the long run. Modern solutions are customizable to your unique property needs and accessible through smartphone, desktop, or tablet. Thus, a property management solution can increase the value of your property. 
Let's discuss how it can drive simplified payment solutions. 
How a Property Management Software Facilitates Hassle-Free Payments 
1. Enhances Convenience Through Online and Mobile Payments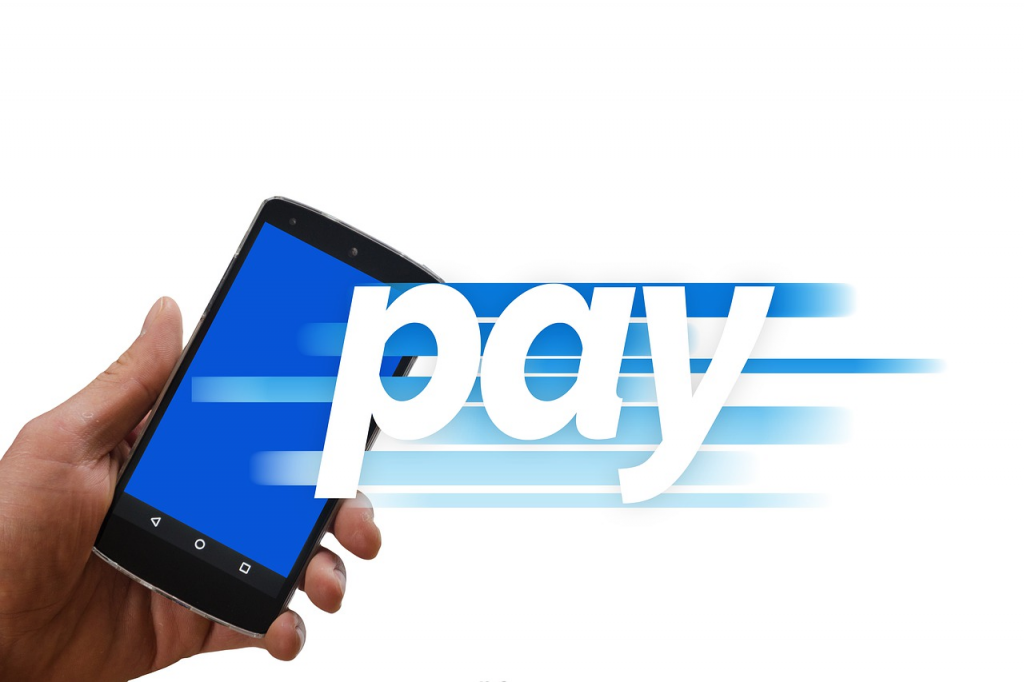 A property management app makes it easier for your tenants to pay their rent online. Although it's not a new idea, it can ease your rent collection. 
Also, mobile payments are closely tied to online payments. Tenants can easily access the tenant portal through their smartphones. Hence, there is no reason or excuse for late payments. 
Similarly, you can use the facilities management feature of the property management solution to track and payout service providers for maintenance or fixtures replaced. You can also receive bid payments for contract bids you've put for your facility development or maintenance. 
Each property management solution has different payment gateways to facilitate processing. For example, some providers use QuickPay to securely process bills, facility bookings, etc. You can use PayNow to settle your bills for tenants with Singaporean bank accounts. 
Convenience is further enhanced through QR code scanning. Other providers are looking forward to integrated voice-activated payment, while others allow you to snap a photo of your receipt and upload it. 
The application will also reduce your trips to the bank due to online payments. You can use the time saved on other ways of increasing your property's value. 
2. Improves Tenant Satisfaction by Automating Recurring Rent Payments
Automating recurring payments reduces late payments. Tenants are saved from processing cheques every month or paying online. 
You are also saved from sending constant reminders for rent payments as a developer. That makes it a win-win situation for all parties involved. 
But, it should be easy to set up the automation payment even to less-techie tenants and partners. Also, you must show the tenants the available payment options to choose from during the leasing process. 
For example, Centra REMS by Focus uses Stripe and Paypal payment options. Buildium uses an ACH payment system. Each payment option has auto-bill payment options. 
Your tenants will not waste more time filing manual rent payments. There will be no more lost receipts, and they will get instant receipts. 
3. Automatic Reminders Help You Get Your Rent on Time
An additional feature of property management software is automatic reminders. Automating email reminders and text blasts to your tenants helps you collect rent on time. 
It is normal to forget, and your tenant can also forget to pay their rent. Reminding them to submit it is essential. 
The blast messages and automatic reminders are significant, especially if a tenant intentionally does not pay rent on time. You'll be able to document your communication that can come in handy during an eviction. 
See Also : https://technonguide.com/5-best-ecu-tuning-software/
Other Benefits of Property Management Software 
Financial Management 
The best property management software should keep your expenditure low while maximizing your income. The financial management feature of the solution keeps your financial health in check. You'll get information on financial transactions, statements, etc. 
The complementary tax management feature keeps you compliant with local tax regulations. So, you'll get bank integration, financial transactions, and tax compliance under the financial management feature. 
High-end properties may use exclusive reporting, including business intelligence options. So, you'll get easily digestible reports on metrics like spending, income, maintenance, etc. It gives comprehensive visibility on which property is performing within budget and which one doesn't. 
That gives you proactive insight to act on for better management. 
2. Contact Management 
Property management involves interacting with several contacts to ensure that your tenants are satisfied. The contacts list from construction, marketing, regulations, etc., can grow long and messy if not organized. 
Contact management feature streamlines your contact lists by grouping them into tenants, vendors, service workers, landlords, etc. For example, grouping tenants lists makes sending automatic reminders on rent payment easy. 
3. Leasing Management 
Any contract involved with contacts needs careful tracking and management. For tenants, leasing management is critical for creating, editing, and overall managing resident contracts.
Depending on the unit a tenant wants, the system can assign them contracts and any associated updates communicated to them.  
The lease management feature has provision for robust reporting on tenancy, yield and lease status, etc. Such information like lease status and tenancy supports planning and forecasting. 
4. Facilities Management and Tracking 
Facilities management software is part of the property management app and is used for scheduling maintenance. It tracks your costs, including depreciation and replacement values. So, it captures your asset's life cycle. 
Take Away 
Modern property management solutions provide customized experiences to partners and their clients. For example, hassle-free payment solutions facilitate convenient and prompt rent collection.  
Some providers run on the cloud and support mobile, desktop, and tablet, allowing your tenants to pay conveniently on the go, from anywhere. The efficiency gains and convenience add value to your property making you maximize its ROI.