Revolutionize Your Branding Strategy – A Few Considerations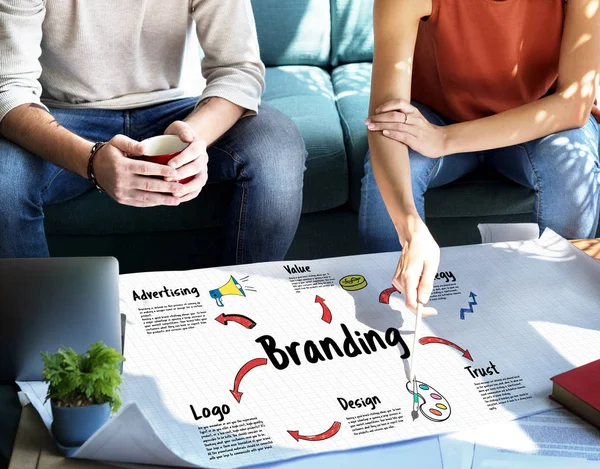 Branding. It's so much more than your logo. It's your entire identity – whether you are an individual or a huge multinational company, and everything in between.
Even the way you personally present yourself to the world is a form of branding – the clothing you wear, the way you style your hair, the way you speak, walk, and engage with others; your personality, values, opinions, attitudes, and how you convey (or hide) these from the world – all combine with other qualities and the choices you make every day about who you are and how the world should ideally perceive you.
At its most basic, business branding means creating, conveying, and maintaining a distinct identity for your business – inclusive of your logo, mission, visual image and design, culture, personality, tone, ethos, and reputation.
Is it time for you to refresh or even revolutionize your brand – or simply up the ante in your approach to your branding strategy? Naming your products is a very crucial step for the success of your brand. You can take the help of Product naming companies for naming your products.
There are several things you need to consider…
Ask Yourself – What is my Brand?
The foundation of your branding and your branding strategy (which includes marketing for brand awareness) must be based on your target audience – your customer. You must not only acutely know your customer/s, but also be able to thoroughly define and describe your brand in depth:
Its purpose
Its qualities
Its opportunity areas
Its different levels and how they fit together
Its point of difference
Its place in the market and the world
Its target customer/s
Its future direction
Everything you do in terms of branding activities needs to underpin and support your defined brand.
Important Things to Consider re-Your Branding Strategy
You need to implement and commit to an effective branding strategy. Unless you are experienced and trained in this niche, outsourcing branding agency in Melbourne is probably going to serve you best, as they can work with you to understand your brand, your customer, and your goals to deliver for you. These agencies provide services such as market analysis, research, strategy and planning, branding, and communications. Brand strategy agencies help businesses define their target audience, create an effective message, create a recognizable logo and design, and develop promotional campaigns. They also help businesses understand how to reach their target audience, create an effective marketing mix, and measure the effectiveness of their efforts.
Branding and marketing are not the same – though your branding indeed informs your marketing approach.
Branding must reflect your business or company, and represent and convey your first impression, your unique offering, what sets you apart, and how consumers relate to your brand.
A powerful branding strategy makes all the difference – and even if you are not embarking on a complete rebrand, a fresh branding approach certainly has a role if your existing efforts are stale, bland, or simply outdated.
Your entire company must align with your brand and your branding efforts.
For example:
If your products are high-end and targeted to a sophisticated market segment, your branding must reflect this. Likewise, if your target is a youthful, energetic segment, your branding should be dynamic and fun.
Your brand personality must permeate everything you do – from your advertising and marketing campaigns to public relations, social media posts, blog article topics and tone, newsletters and other media, customer service, packaging, and correspondence – and be memorable and appealing to your target customers.
Just because your business or product offering resides in a more traditional niche doesn't mean you are tied to a traditional branding approach. Innovation is powerful when appropriately directed! Look for creative ways to appeal to a wider demographic that encompasses all segments of your target audience.
Endless Possibilities…
There have never been so many opportunities to change the way we approach branding and marketing. From still-relevant traditional marketing avenues (direct post, TV, and print media) to Metaverse marketing, the leap in technology we are seeing unfold right now is exciting for some, overwhelming for others, and a complete mystery to many.
Does all this sound confusing, overwhelming, and scary?
It doesn't need to be!
Consider how many of us use our mobile phones to conduct business, shop for groceries (and pretty much everything else), pay bills, book appointments, and more. In 2023, you can even arrange an entire international holiday from your sofa – from finding and booking flights and transfers to accommodation, restaurants, tours, travel insurance, and transferring money. Who'd have dreamed this could be possible, even 15 or 20 years ago?
Emerging technologies can be confounding – but in time, even the least tech-savvy of us will ultimately catch up.
The same is true for new ways to inform your business branding strategy. You may just need a helping hand!
You don't need to jump straight into the world of blockchains, virtual reality, cryptocurrency trading, and other tech notions that are somewhat in their infancy (and only time will tell how just they evolve).
Work with a professional, experienced branding agency to help you define your brand and get it out there for the world to find and enjoy.
It may be as simple as updating your logo, refreshing or redesigning your website, or tweaking your approach to blogging and using social media for business. You may benefit from a new PR campaign or digital marketing strategy. On the other end of the spectrum, for some businesses, it may mean ultimately leaping into the Web3 space and exploring its untapped possibilities.
The ball is in your court!