The Rise Of Mobile Apps – Trends And Future Predictions
Did you know that mobile app development is one of the most innovative and actively growing sectors for any business? As we mostly rely on smart devices and dedicated apps, the app market is growing faster, with more than 179 billion mobile apps downloaded per year.
With over 1.8 billion smartphone users, mobile devices have become our go-to for everything, from entertainment to shopping. You would feel no surprise to hear that the time spent on mobile devices goes on increasing days after days following years after years. It's 2020; almost all businesses have an online presence through websites. And some of the well-growing businesses have their smart apps to engage their customers by bringing them back to the apps.
Introduction
The mobile app sectors keep on remodeling every day with new updates and customizations and changes in UI and UX. To maintain the never-ending demand and to meet the expectations of the clients. Thus, developing the right strategies won't help you to succeed. And if you are not considering the latest trends and a dedicated team of app developers.
With the numbers in the mobile developer market exploding, the number of mobile apps in the market is hitting new heights. Mobile apps industries generate high revenues using hybrid monetization models. These are in-app ads, and in-purchase are getting popular in the market.
Mobile Wallets for Instant Cashless Transactions
Mobile wallets are getting more popular these days. No longer, you have to carry cash in your wallets so that your money remains safe. In mobile apps like Phonepe, Google Pay, Paytm, Amazon Pay, and Apple Pay, you can transfer any amount of money instantly. From one account to another, your payment is secure and cashless and over the internet.
According to the report, mobile wallet transactions will reach a whopping $13,979 billion by 2022. Big and well-established brands like Apple, Samsung, and Google are making use of mobile wallets to serve their users. They provide secure and convenient platforms for money transfers and payments of bills.
Role of AI and ML in Mobile App Development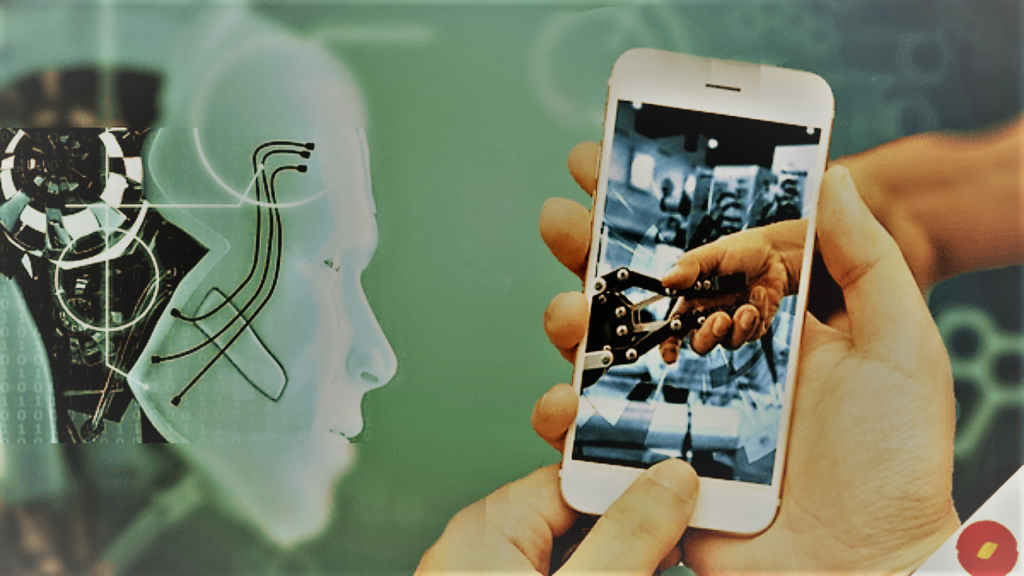 Many experts are predicting that by the end of 2024, the AI & ML industry will rise to $191 billion. Both are already redefining the e-commerce industry and next-generation possibilities for healthcare industries.
It is possible due to the high precision and ability to capture real-time events. Thus, the integration of AI and ML is immensely helpful for mobile app development.
These algorithms learn about users' activities completely through daily usage patterns and behaviors. Combining IoT with Ml and AI, users are always a few taps and swipe away to have full control over devices.
IoT Is the New Face of Mobile Apps
A network with interconnected smart gadgets called IoT. In 2019 and 2020, brands like Amazon, Apple, and Google have made the most use of it to strengthen the competition. And to provide smart technologies to the end-users. These devices can understand human languages and can interact seamlessly through NLP.
The best examples are smartwatches, security cameras, Amazon Echo, Google Home. These devices get interconnected through smartphone devices through Bluetooth and NFC.
Wearable Devices Are Getting More Popular These Days
According to IDC, more than 979 million wearable devices will get shipped by 2021 through predictions. With technological advancement, these wearable devices are a crucial part of the day to day life. These smart devices can track many ongoing activities inside a human body through smart sensors. They can show mobile notifications, calories burnt, heartbeat rate, and much more.
Apple watch started these features, and now many companies are following it. These devices are coded with advanced algorithms to give accurate insights into regular activities and other functionalities. These gadgets will communicate with mobile devices to deliver in smart ways. And also, it will influence the next generations of mobile for developing new strategies.
People to Spend More Than Half of Their Time on Social Media Apps
If you look for the number of hours spent on mobile per day, you would feel surprised to see more than 50% of a day is spent through social media apps. And the report says that more than 19.8 billion downloads of social media apps took place in 2019. The new generations are totally crazy being on social media, and this craze is not going to get down anytime soon.
Social media apps are a storehouse of many things in one place. You can get information, entertainment, and communicate with people who share the very same interest. Marketing over social media channels is getting more innovative and interesting with time.
What Forecast Says About Mobile App Market
According to a recent survey, the combined user spending on Google Play and App Store is more than $102 billion in 2020 and all set to cross $195 billion by 2025. Most of the revenue comes from the Apple App Store, with a +15% compound annual growth rate per year.
The Time Series Analysis about app download says that more than 150 billion apps download by the end of 2020. It is likely to cross over 189 billion downloads by 2025. This is huge in the margin and shows the growing demand for mobile apps in future days.
End Points About Mobile Apps Market
When we look into the future of mobile apps, they have the best-growing demand in the market. And without any doubt, the number is going to increase as the number of mobile phone users increases. People will spend most of their time on social media. And there will be more downloads per year.
Apps help its users to get engaged and come back every time (the best way to retain their customers for a longer time.) Small updates and remodeling are providing a better user experience. So that end users spend more time on it, taking their feedback more seriously.
Author Bio
Senior Data Scientist and Alumnus of IIM- C (Indian Institute of Management – Kolkata) with over 25 years of professional experience Specialized in Data Science, Artificial Intelligence, and Machine Learning.
PMP Certified
ITIL Expert certified APMG, PEOPLECERT and EXIN Accredited Trainer for all modules of ITIL till Expert Trained over 3000+ professionals across the globe Currently authoring a book on ITIL "ITIL MADE EASY".
Conducted myriad Project management and ITIL Process consulting engagements in various organizations. Performed maturity assessment, gap analysis and Project management process definition and end to end implementation of Project management best practices
Social Profile Links
Twitter account URL-   https://twitter.com/ramtavva?s=09
Facebook Profile URL-  https://www.facebook.com/ram.tavva
Linked In Profile URL  https://www.linkedin.com/in/ram-tavva/