Product Design Software: All You Need To Run An Online Fashion Store Leveraging The Current Trends  
Harness the current trends with the right technology solution to catapult your business to new heights
The fashion industry has shifted its focus from a design-driven to a customer-driven market. The increasing importance of customer participation in the design journey has revolutionized the fashion industry.
Fashion has always been forward-looking and hence has quickly adapted to greater technology integration to strengthen and earn brand loyalty. Challenges like changing consumer behavior, logistical difficulties, and lockdowns due to the deadly pandemic Covid-19, altered the forces that drove the fashion industry. But, on the brighter side, new forces gave rise to various new rules of the game like:
DIGITAL: e-commerce is now imperative to reach your business goals, expanding customer base, and earning brand loyalty.
DATA-DRIVEN: The market is now largely data-driven where consumers' likes-dislikes, hobbies, activities, gender, relationship status, stage of life, education, etc., are all taken into consideration.
LEISURE: Consumers have now started preferring simplicity over luxury due to stay-at-home norms.
MOBILE-FRIENDLY: More consumers are using their mobile phones for engaging with brands and consequently passing each stage of the sales funnel.
eCommerce emerged during the pandemic like never before and with the latest technologies and trends in it, online shopping has started becoming the new normal.
So, let's understand how a particular industry like fashion can survive the present and the future crisis with one simple effective solution called – product designing software.
How Can Online Product Designer Software Help?
Product design software is a simple yet effective tool using which fashion brands can achieve more than they can imagine. It allows customers to customize or personalise their product as and how they desire which can attract a larger customer base as people love to shop products as they like or have imagined.
How Are Fashion Brands Embracing the New Trends?
From shopping experience to supply chain and back-end operations, the fashion industry is getting more intelligent by using advanced technology solutions.
When we talk about the smart use of technology, there are countless examples of it. One such smart integration is Pinterest. With an omni-channel approach, they are allowing buyers to shop from various touchpoints. For example, they have added a shopping list feature to its site, for users to buy those items later from the relevant site. Similarly, Amazon has incorporated 'virtual fit' in its site where you can see how a particular piece of clothing or cosmetic would look on you with various skin tones and body shape options.
Every brand of every industry is using chatbots to offer the best customer service. No customer likes to wait for a long time for their query or issues to be resolved. The chatbots do a fantastic job of minimizing the lag.
Real-time inventory tracking helps to keep a check on the stocks.
Another fabulous example is the British fashion label FINERY. It has an automated wardrobe planning tool that assists in planning outfits from the piece of clothing they purchase from their stores – like a virtual wardrobe.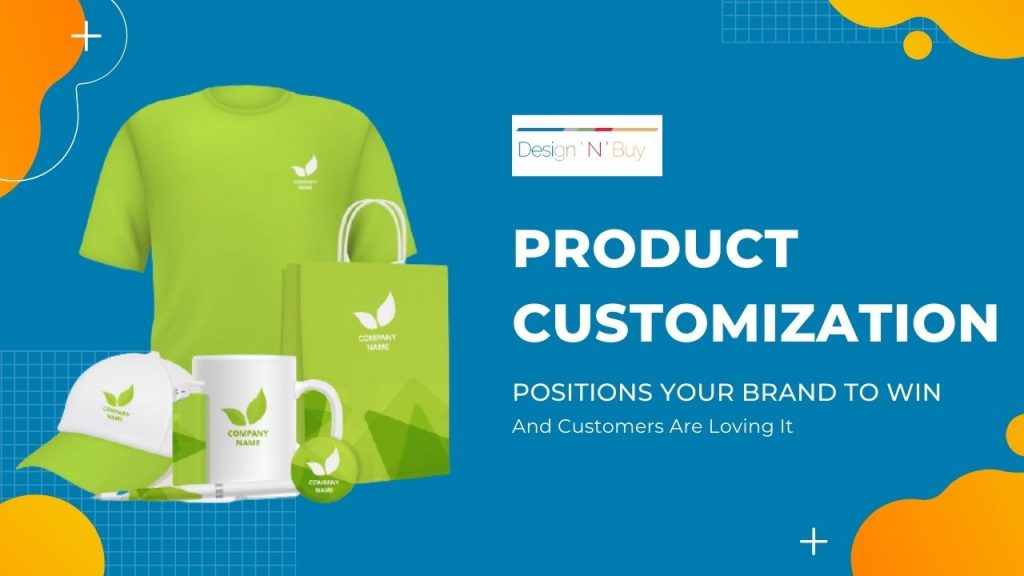 How Product Designer Software Along With Current Trends Attract Customers?
A customer looks for customization, personalization, quick delivery, order tracking, hassle-free shopping experience, etc. while online shopping which one can provide with html5 product designer tool on their fashion store. Needless to say, when customers get to design or personalize any product of their choice, like shoes, caps, t-shirts, bags, etc., and can see how the product will look before it gets delivered to their doorstep, in 2D and 3D, they are bound to get attracted to it.
For startups and small businesses, this is a handy tool. It is cost-effective, easy to understand and use for both customers and the business, it is advanced, feature-rich, and can easily integrate with any e-commerce or CMS website, across all devices.
Takeaway
The fashion industry has had some exciting changes, owing to the global pandemic. As a retailer, it is important to stay abreast with the current trends.
Product design software tool is here to stay. As more customers are leaning towards personalization and in control of their shopping experience, this tool serves the purpose.
Guess what? You get more with Design'N'Buy's product design software. Our "Design it Yourself" feature of the PrintCommerce solution enables clients to incorporate the benefits of product designing, along with offering a live preview of the customized products. For a brand dependent on mobile sites and apps, we do offer an html5 product designer tool as well for an optimized mobile experience for your customers.
Sign up for a demo now and level up your competitors.