Starting Kratom Business – 7 Things You Need to Know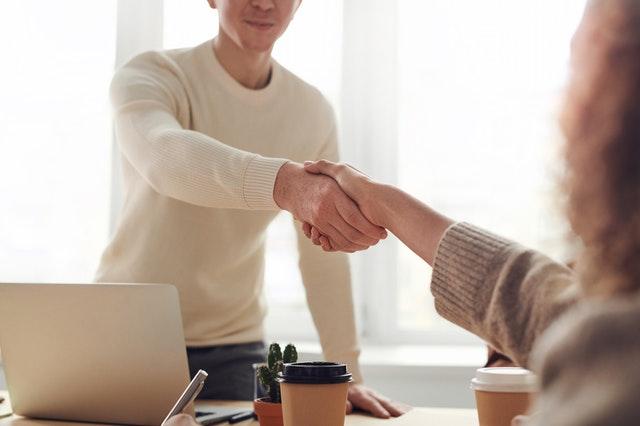 Kratom is a herb from the Southeast Asian regions – particularly Indonesia, Malaysia, and Thailand. It is a plant well known for its positive effect on humans. In times past, natives and other growers will pluck kratom leaves, dry them, and prepare them as tea using water. They use it for various health issues like managing pain, rejuvenation, relaxation, etc. Many people also chew the leaf and drink water after it to achieve the same result.
When you consider kratom's effectiveness, it is not surprising that many people will like to go into the business. The effectiveness and popularity have attracted many new entrepreneurs to consider it as a line of business.
A simple internet search for kratom vendors will reveal a plethora of people selling the product. However, due to kratom's nature, one needs to understand certain things before starting the business. As a result, this article will shed light on seven things every aspiring entrepreneur in the kratom field should know before getting started.
1. Know the Legality of Kratom in Your Vicinity
The first thing you should do before any other step is knowing the legal status of kratom in your area. It does not make sense to spend money and time on other processes to end up entangled with the law. If you are not confident of kratom's status, you might be better off leaving the idea.
However, if kratom is legal, you won't get into trouble with the law. Besides, advertising will not pose any significant issue. Although, bear in mind that advertising kratom might put you in trouble if the use for medicinal and recreational purposes is banned.
2. Find a Reliable Source
If you are a third party for another company, make sure to select a company that will give you incentives for working hard, for instance, getting an incentive for selling above a certain amount every month. There are many kratom brands, and you are better off going with a company specializing in a particular variety.
People that want to concentrate on kratom for pain relief, depression, etc., for instance, can get red Bali kratom from bulkkratomnow.com. In getting a source of kratom, you have many options. There are other varieties of kratom as well that you can choose to concentrate on.
3. Protect Your Business Legally
Whatever form of business structure you decide to go with, it is essential to protect your legal interest. This can be a form of legal disclaimer that you are not responsible for any ill or side effects. This also calls for caution on the product description you decide to use.
There could be regulation on what you can put on your labels according to state. If your business is shipping to states with strict rules on the use of buy kratom, consider it. You are better off getting the help of a business attorney that is well experienced in products or goods deemed to be "at-risk."
4. Make Your Brand Stand out
Many people are getting exposed to the use of kratom. As a result, there is a surge in the number of kratom vendors available. This involves looking for ways to make your brand stand out from the competition. One of the simplest and basic ways to stand out as a kratom seller is to offer high-quality products. With this, you can be guaranteed that you will have repeat customers, and your customers will likely advertise to others.
Besides, be sure you stand out from the competition when choosing your brand. Work with a copyright lawyer to avoid issues. Also, be sure that your product indeed contains all the ingredients listed.
5. Identify the target and Employ Social Media.
You might want to consider ways to advertise your product as well. One tested way to go about it is to employ the power of social media. With a social media page, you can know and engage with the target interested in kratom. You also get to interact with them and understand their preference when it comes to kratom products.
In addition to identifying your target, social media can prove incredibly helpful in promoting your business. Make sure every social media page you have is linked to your website. However, this might not be a good idea if the plant is a controlled substance in your state. Also, find good ways to attract clients by offering discounts and incentives. They are tested marketing strategies that could reward you immensely.
6. Quality Matters Above Everything Else
As you prepare to start your kratom selling business, make sure not to sacrifice quality. This means that your product's quality should be above vendors who charge low prices if you want to outsell them. As much as your product does what it claims to do, you will not have issues getting on customers' right side. The end goal of people when starting a business is to make a profit. However, be sure not to shoot up the price so much as it scares customers away. You have got to know how to match price and quality.
7. Be Careful About Making Claims
Kratom is a pretty efficient leaf. People have used it over the years for its incredible health benefit. Some studies reveal that kratom can help bring about the following effect in man.
Pain Relief – Alkaloids in kratom produce the same effects as morphine without the addictive property. Common pains it handles in man are joint and back pain, arthritis, etc.
Handles Stress, Anxiety, and Depression: Kratom is famous for its ability to calm the nerves. Intake of kratom can make the brain release serotonin, which makes humans feel better.
Helps Focus: Natives where kratom was first cultivated used it extensively to improve focus when working on the farm. It fuels hard work and focuses on
Supports the Recovery of Addict: Even though kratom is not an opiate, it stimulates the opiate receptors. As a result, it can help manage withdrawal symptoms like pain, vomiting in people.
This and many more are the uses of kratom. You, however, cannot make these claims on your packaging to avoid going against regulation. It is also not advised to prescribe kratom for people. Make sure you allow people to discover what kratom can do themselves.
Conclusion
Without a doubt, this guide can get you started and point you in the right direction in beginning a kratom business. Starting a kratom business means being diligent with your homework and having a lot of things in place. Diligence can guide you on the path to success.