The Future of Online Teaching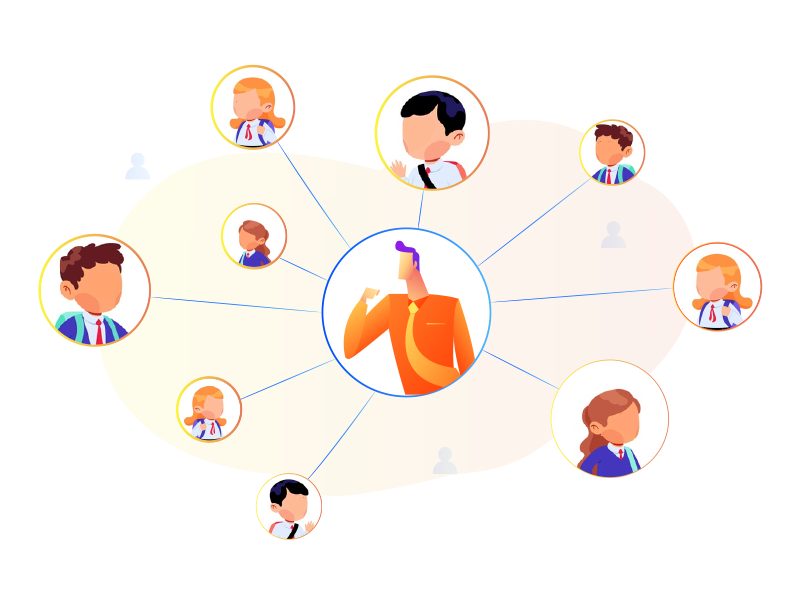 Online teaching has become an integral part of the lives of teachers and students. A recent study in the U.S. showed that education technology investment exceeded $13 billion. Online learning and digital education are getting revolutionized by the day.
The future of online teaching is promising. With the amount of development in technology and the brilliant inventions that we have, online education will reach new heights. Almost all educational institutions across the world have an online presence now. Online teaching is essentially the future of education.
Online education must be accessible to all. Online learning creates plenty of opportunities and it should reach all the spectrums of society. Regardless of the caste, creed, race, and any other parameters. It must be equally accessible to all the students and teachers across the globe.
There has been a marked increase in the number of online teaching apps and online learning apps. Let us look at some of the online apps for teachers and students:
1. Teachmint
Teachmint is a one-stop solution for online teaching. It is an online teaching app with a host of amazing features like live class recording, fee management, online tests, two-way interaction, online tests, an automatic attendance system, and more. It has enabled teachers and tutors to conduct online classes. It is a great platform for students as well. Teachmint brings ease and effortlessness to the table and has become the favorite online teaching app for teachers within a short span of time.
2.  TeacherKit
Online teaching is a new area for a lot of teachers. Many of the teachers struggle when they take their classes online, and this occurs primarily because of the changes that are attached to the shift. Teacherkit is an app for teachers and it has multiple useful features like digital classroom tools, behavior notes for students, grading system and reports, progress reports, and more
3. GoConqr
This is an app for students and it helps them collaborate with their friends and gives access to learning materials and resources. Flashcards, quizzes, slides, and notes can be prepared using this helpful and unique app. It makes learning effective and easier.
4. Simple Mind
'Simple mind' is a one-of-a-kind app that helps students to organize their thoughts and map their objectives in an efficient and effective manner. It is a very useful app that is available in android and ios systems.
Similarly, there are a lot of other online teaching and learning apps available in the market that are redefining education altogether.
Being a teacher is not easy. The applications, the interviews, and when they have finally made it, there are thousand new things that they have to learn about. Now, how do we ensure that the teachers get enough training to conduct online classes? Online classes are significantly different from traditional classes. What are the things that teachers should keep in mind?
Here are a few things that teachers should keep in mind when they conduct online classes:
1. Choose the right online teaching app
One of the most important things that the teachers have to keep in mind is to choose the right online teaching app for their online classes. One that fits all their needs and requirements. This way, they can stay focused on the important areas of teaching. Choosing an expensive platform does not guarantee quality and security. Do your research, list down your requirements, and choose an all-in-one app like Teachmint.
2. Guide your students
The students might be tech-savvy but they might be new to the platform. Give them an orientation and help them get an idea regarding what they should do and what is expected of them.
3. Communicate
Identify gaps between the classes to communicate with the students. Give them prompt and timely feedback and at the same time, the teacher should ask for feedback so that they can alter their teaching methods accordingly.
4. Preach what you teach
Be on time for the online classes so that you set a good example for the students. The same applies to all the different aspects of the classroom.
5. Include Activities and Assessments
This is an effective way to break the monotony and erase drabness in the classroom. By including interesting activities and assessment techniques. It is important to engage students at various levels. It goes without saying that learning is a continuous process. When you teach from home, measuring the growth can be challenging.
Conclusion
The future of online teaching is promising. With online teaching and online education, new doors have opened and new possibilities are rising up. More people have access to quality education and this is a move in the right direction. The shift to online education was one that was coming anyway. The pandemic catalyzed the process and it is definitely for the better. We will have to wait and see what online teaching post-COVID would look like.