The key components of a website maintenance plan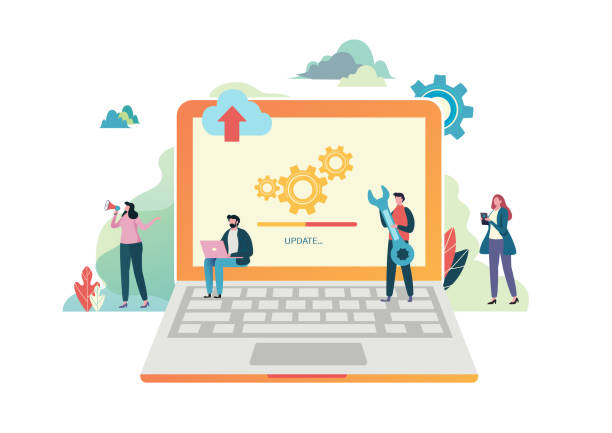 Failing to plan is the greatest mistake that most companies make. When you build a website, you have to take care of it or assign someone to do it on your behalf. You must maintain your site to ensure it is secure and up to date. A poorly maintained website will ruin your reputation and your business. Here, we'll discuss the key components to include in your website maintenance plan. They will help to take your site to the next level. 
Routine server and website maintenance
The aim of every maintenance plan should be the basic site maintenance of its servers. The maintenance should be regular and not wait until problems emerge. The task differs according to the website that you build. For out-of-the-box CMS or WordPress, you will need to do frequent updates, especially the security updates. A proprietary or custom CMS will need regular optimizations and updates. It will help to keep things running and looking good. 
The routine section is very vital. If you don't have a dedicated IT staff, you will need to hire an expert to avoid website problems. Doing monthly maintenance using a specific web design agency will give you peace of mind.
The digital marketing assistance
If you don't have a digital marketing team in your company, you should connect with an expert. They will help to handle this docket every month. 
The tasks involved in digital marketing include
updating or writing website copy,
launching online campaigns to increase leads,

Maintaining online profiles, among others, that digital marketing agencies can do.

Experts will enable you to collect data and make informed decisions.
Reporting, analytics, and analysis
Do you have time to analyze google analytics to spot what's working and what's not working? Many analytics are available that give tons of data. It's easy to see top-level stats and know how many people visit your site every month. Which pages do they visit the most? How long do they stay on these pages? 
Having a maintenance plan will enable you to get these stats every month. An expert will help you interpret it, and based on the results, you will be able to set a plan for your next move. 
Continuous improvements
A maintenance plan will keep you in a consistent evolution state. As you increase leads to your site, you will discover more about their behaviors. You will be in a position to know the areas that need improvement to benefit the company. 
Emergencies
Stuff happens even with close monitoring and security measures. It can be a server glitch that corrupts the customer database or human error while doing updates. If you lack a regular maintenance plan, you will risk taking too long to get up to speed. You may not be able to work on issues before they happen to stop possible hitches in the future. 
Consider a retainer
You need to keep the services of a web maintenance agency in a defined contract. The agency will supplement your internal team with several experts. You can agree on an hourly or monthly payment plan to pay for the time experts spend helping your business.
Having a business retainer is more beneficial, and you don't have to assume. A retainer will enable you to budget for a maintenance plan. Retainers will also aid to build a strategic consultative relationship. You will get support priority and fast response time. 
Conclusion
It's always good to create and execute a plan for website maintenance. The plan must have all the vital sections that need to get addressed. It makes it easy to spot any possible hitches even before they happen.