How could you implement the right CRM for your business?
Do you plan to transfer your existing business system to the Dynamic 365 platform? If yes, Microsoft Dynamics 365 partners would be best for you. Microsoft Dynamic would help you in facilitating business by letting you to transfer to them, as 365 would be able to play a central role in your existing business. Dynamics helps in customer service, project service automation, field services and sales. This server-client application stays dutiful by empowering through automated lead scoring, digital intelligence, and predictive analytics to its salespeople. A team could experience real-time co-authoring of custom sales documents, events, and shared meeting notes as a personal engagement via Microsoft Dynamics 365.
CRM is gaining popularity by leaps and bounds. Many start-ups and massive industries seem to ask how they could implement the right CRM for their business to boost customer retention. This article would help you in demonstrating how to properly implement the right CRM for your business.
How could you implement the right CRM for your business?
There are several ways through which you could implement the right CRM for your business.
1. Find your goals
Before blindly implementing any business software, it's better to identify the aim of its application. Similarly, for effective implementation it is necessary to identify your purpose with CRM. First, you need to ask yourself what problem you want to solve with CRM, which is a significant step. There are several major goals which are categorically presented, which might help you in understanding the most effective tool of CRM. These goals include track leads and lead activity, track customer base, track opportunities and closing rates, offer connectivity between teams, and manage relationships. And generate customized reporting, organized business operations, boosting profitability and improving productivity.
2. Get your leaders onboard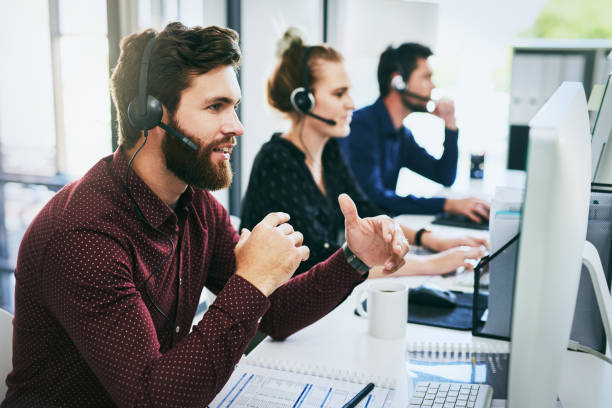 Let your top management buy CRM. According to several studies, the reasons why CRM projects fail is due to lack of support from senior executives. Now, it's evident if people use the system wisely only then CRM adoption would be successful. It's crucial that top management must not only buy but also get involved, inspire, and build credibility among others, because a CRM project involves all parts of an organization. Subsequently, an initial involvement of leaders sends a positive message throughout an entire organization, as top management drives culture in.
2. Know the implementation
Before introducing or setting-up new software, you will need to understand it. Otherwise, it's going to be a complete fiasco! You may need to hire some outside CRM consultants, or experts for training your entire organization's team. Your company would witness several of the best practices which would be established, after the training period of CRM implementation.
As the data uploads on the new platform, there might be costs associated with educating your team on the system, even if there are no external implementation costs. Don't underestimate the impact of implementation, your CRM trained employee could take your business to new heights.
3. Preparation for user approval
There would be people who are afraid to change and accommodate according to the system. You will need to prepare, especially your sales team, that their positivity isn't at risk, working with CRM. For example: some salesperson thinks they are putting their position at risk, by giving-up their customer data. Your organization's top management needs to assure them that's not the case. Assure them, their relationship with clients remains intact. Keep your sales team involved while buying CRM and bring them-in CRM training, as it would ward-off many of their fears.
4. Blueprint your process
CRM tools are multi-dimensional. Every organization gets access to the most relevant ones. So, it's not a bad thing, to admit every company's process differs. To effectively handle your process, it's important that your CRM is flexible. A strong CRM adapts to your changing process without having to be substituted, and it grows with your business.
5. Motivation is the key
Keep in mind every employee is different. A business grows where all team members' objectives are unified. Last thing a company wants is less motivated employees. Before introducing a new platform, pump in the motivation in your employees at maximum-level. So, all could work as a team, throwing any fear of the new system aside and taking a business to prosperity.
6. Adopt a CRM philosophy
CRM is a philosophy and a strategy, not just technology. Your organization needs to change their entire thinking process, before making a CRM philosophy. All the company employees need to mentally prepare before adopting CRM, hence prioritizing it. They must have this philosophy, 'We'll work in a CRM, from right now!'. Eliminating all the doubts and fears of the new platform from their minds. Moreover, they will also have to ask themselves.
What are the important steps for successful implementation of CRM?
How can we use CRM to its full potential?
How as a team are we going to complement our business through CRM?
How are we going to assess our goal?
These are several important aspects through which any business employees could solidify their CRM strategy or philosophy.
7. Try to avoid negative attitudes
After the data of CRM gets into a new platform, the biggest dispute is people. Yes! Its people who are supposed to implement CRM productively, instead of a sales tool. Otherwise, there would be no use of CRM for business. Try to work with people and eliminate all their negative attitudes at all levels. Encourage them and tell them we all work for a company which owns a production, it's to our benefit if the company's profit doubles, which is possible through CRM.
The bottom line
Undoubtedly, a CRM system could bring many advantages to the business. The CRM implementation requires discipline and cooperation from an entire organization. It involves rolling out a consistent plan of action, allocating resources, and getting people onboard. All of this couldn't be done, without a clear mindset. Moreover, try to involve the top-management of your company in the buying process of CRM. It would be more effective if you hire a CRM consultant for training of employees, as they are the real assets of an organization.