Top 5 Online Platforms For Smartphones: 2021 Edition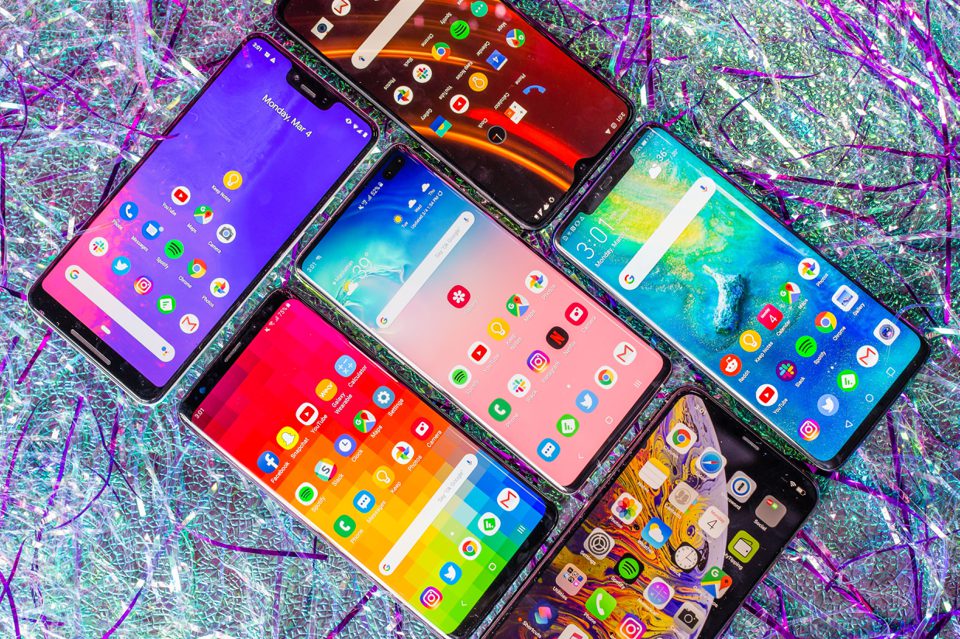 Introduction
In a world full of competition, you have to stay ahead of everyone with the latest technology. Smartphones today prove to be a substitute for laptops and other equipment as they are now compelled with amazing and beneficial features. In times of pandemic, everyone's budget has got wrecked but this should not stop you from availing a smartphone for your need and putting a step forward in your career. Order from Best Buy and get phones under an affordable price range. Moreover, make use of the trending sales and offers at other online retail stores like Walmart, Amazon, etc to buy smartphones at the most affordable prices.
Best Platforms to Buy Smartphones
The best stores selling a smartphone should facilitate the process, give great bargains and modifications. If you find a smartphone at an affordable price linked with a good customer experience, you know that you are shopping in a good market. Below are some of the best online places to buy phones under its ongoing deals.
Gazelle
If you are not a huge fan of new phones and want to purchase used smartphones with no default then Gazelle is the best platform that you should consider.
Gazelle is the worldwide leader in re-commerce which buys and sells previously owned electronic products. By buying the customer's used mobile phones, laptops, and much more, it offers its customers simple marketing choices. Gazelle first inspects the products and then certifies them to sell them to consumers who want to stay cost-effective, so the chances of any defect are nil. With endless models of iPhone and Android available at the best price, Gazelle is easy, convenient, and one of the go to choices for all. Here, the most expensive phones become quite affordable.
You can avail of up to 15% discounts on smartphones via Gazelle.
Amazon
Most of the trending smartphone companies like Samsung, Oppo, Asus, Lennovo, etc are leading the market with their high-end performing smartphones, if you want the best deals on mobile phones then Amazon can be a great choice.
Amazon is a well-established industry through technological invention and volume. Amazon is now the world's biggest online market. You can buy electronics with full trust from here. The customer service along with its weekly deals and sales on occasions makes it the first choice of the consumer when buying smartphones. Amazon also provides free delivery on every smartphone and thus making a way for you to save more dollars. Though it can be a little late in providing Samsung and Apple's latest smartphone but for other companies, it has the quickest service.
Use Amazon coupons and get a discount of 50%. Also, shop during the Prime Day Sale  to avail up to 75% off on smartphones.
Walmart
Best offers are what attract customers to certain platforms. Walmart is a multinational retail corporation that started 50 years ago as a single discount store that sells more for less. Today, Walmart continues to give its consumers products at the best price. Many discounts over branded products too can be spotted here. Walmart has about 10,00 stores and clubs under 48 banners in 24 countries and eCommerce websites. With so many outlets of Walmart, anything, anytime can be found. For customers who can't travel and want ease in purchasing products, Walmart also operates online.
Shop from Walmart to save up to 75% on smartphones in 2021. Save an additional 25% if you are buying a Samsung smartphone.
Target
If you are addicted to shopping then Target can become your addiction shop.
Target is one of the largest discount retailers in the United States which offers huge discounts on products. You might not find all the models of smartphones that you are looking for. The product selection in Target is a little different but whichever product is available here will be at its best cost. It also has many weekly discounts and sale periods which can make you save more dollars on your smartphones.
With Targ on every electronic collection get up to 10% discount.
Best Buy
Best Buy, the biggest consumer electronics retailer, is a platform where you can buy new smartphones at a price lower than any other retail store. Best Buy operates both online and in stores and also through call centers. You can order the product online and pick it up the same day from its stores. Here, you can find all the variety of phones ranging from cheapest to the most expensive, along with some exclusive brands. The newly launched phones are often available on the same day that too at a discounted price.
Wait for Black Friday Sale and earn a huge discount like never before on mobile phones. Moreover, with Best Buy you can save up to $350 on Samsung Galaxy S21 5G Series.
Conclusion
Owning fewer dollars should not keep you away from purchasing the phone of your choice. Bring home your new smartphone at the best price with ongoing offers on different online and in-store platforms.