What You Should Know About AutoCAD Software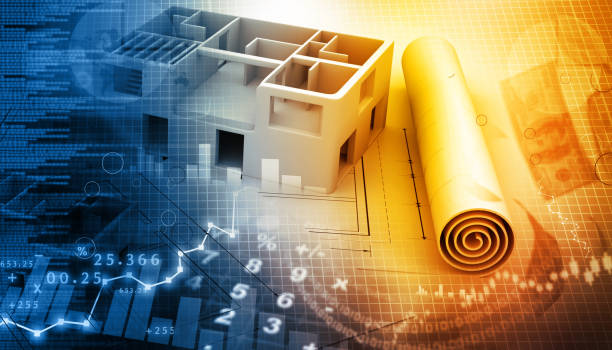 In 1982, a team of developers led by John Walker built the first version of AutoCAD, which Michael Riddle, another member of that team, had developed previously.
AutoCAD's versatility has allowed it to go beyond its traditional applications in architecture and engineering to cover graphic and interior design. AutoCAD currently has a slew of specialised auxiliary tools that span every industrial discipline associated with 2D design and 3D modelling.
It is worth noting that a professional AutoCAD training course from a high-profile institution enables you to excel at the development and alteration of geometric models with an almost limitless capacity for the production of all sorts of buildings and objects.
What Does "AutoCAD" Stand for?
AutoCAD is an acronym that suggests Computer-Aided Design. This programme is used for designing and drafting. It enables users to conceive ideas, product designs, and drawings to the appropriate degree of technical correctness, as well as execute quick design calculations and simulations in the manufacturing sectors.
The Primary Advantages of AutoCAD
AutoCAD allows users to easily and professionally create and edit digital masterpieces that you could not achieve otherwise, with the data easily downloaded and uploaded to the cloud, making it available from any place at any time. Here are a few more advantages of utilising AutoCAD.
Simple Edits. Prior to the advent of computers, designers had to manually modify designs. You would have to start from scratch or revise an existing document, which may grow cluttered and be difficult to understand. AutoCAD allows you to effortlessly update and manage designs.
Rapid Production. To repeat design components, you may construct a reusable block library. Do you have a good window system? Use it once more. Is it an industrial component that you'll need more of as time goes on? To improve efficiency, save it to your block library. Saved files may be utilised and re-used later, which speeds up the design process compared to doing it by hand.
Greater Accuracy. Drawing anything small by hand is limited, while AutoCAD allows you to design down to fractions. This results in a more precise design in all dimensions.
Who Makes Use of AutoCAD?
You can work as an AutoCAD drafter in a variety of sectors. It can be used in mechanical engineering to create motor components, robots, and other unique objects, as well as to build manufacturing processes, in addition to electrical engineering to lay out electrical systems and in civil engineering to help with the construction of bridges and motorways. AutoCAD is also used by the following professionals.
Architects: AutoCAD is usually used to curate blueprints and floor plans for residential and commercial buildings. It also offers tools to analyze and fix issues in the design of a structure.
Interior Designers: AutoCAD can be used to visualise the inside of a structure, whether it's a restaurant's dining space or a house's living room.
Fine Artists: As AutoCAD has such a wide range of features, artists use it to produce sculptures, woodcarvings, engravings, and experimental art pieces.
What is the Significance of Mastering AutoCAD Software?
AutoCAD is a computer-aided design software product developed by Autodesk that allows drafters, architects, engineers, and other trained professionals to create 2D and 3D models of solid surfaces and meshes. AutoCAD is widely used, and it aids in the prevention of product faults and warranty issues.
What Is the Difference between CAD and AutoCAD?
CAD stands for using computers to make technical drawings, while AutoCAD is a form of professional CAD software capable of producing both 2D and 3D designs and prototypes.
What Is the Primary Reason for Using AutoCAD Software?
AutoCAD's main function is to build or design 2D and 3D designs. It refers to computer-aided design software that reduces human labour as compared to manual drafting. AutoCAD eliminates human mistake and allows you to sketch complicated geometry in less time.
Conclusion
Engineers and architects used to have to draw their ideas out by hand to convey them. In recent years, computers and design software like AutoCAD have mostly replaced pens and paper. Using digital designs, those concepts are brought to life much faster and more efficiently.
AutoCAD's numerous capabilities and user-friendly interface make it one of the most critical tools accessible to a designer or engineer on the market, so it should be used to create prototypes. It is widely acknowledged as a leader in the field of 3D design and has evolved over time to become one of the industry's most advanced design tools.