Why Ecommerce Brands Invest In Facebook Ads?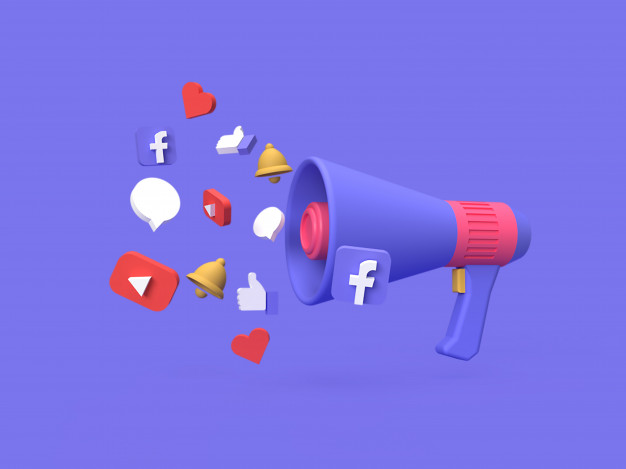 Social Media marketing is one of the best ways to grow and reach more customers. You can advertise on different social media platforms like Facebook Ads, Instagram Ads, and more. If you want to reach your growth and want to increase your business sale you should be looking for social media ads like Facebook. We generally use FB for chatting with our friends and posting photos but you can also help your business grow using Facebook Ads. But do you need to invest in Facebook ads? How Facebook ads can help you grow your e-commerce business?  To answer those questions, you need to ask yourself what kind of business are you doing and how much potential growth you want? What is your business need? Social media marketing services will help you with your marketing strategy and how one should be selling their product online.
Let's know about some of the effective measures on why one should be investing in Facebook ads. Ecommerce businesses are booming and you might have seen Ecommerce advertisements on different social media platforms.
Reach More Customers
Billions of users are active on Facebook daily. Now you can imagine how many customers you can develop from posting Facebook ads. You can target your customers and attract them to your business. You can set the age, hobbies, nature, behavior of a customer to post your ads and target them. Facebook ads will give you more accurate data of your user so it would become easy for you to target your audience and new more customers.
Easy to Measure
You can keep insight into your customer data and track your growth. How people are reacting to your ads? How many views you are getting per day, likes and comments, and share. This will give you a better understanding of your customer's behavior and interest. You can get all the data of your users for better understanding.
Promote Your Brand
Facebook ads will not only help you improve your audience insight but will also help to promote your business. Take your time to improve your brand and grow your business. To grow a business, you need to do your brand promotion to reach more potential customers. Choose the right strategy that will have you reach your goal. For a small business, you must plan on how you are going to promote your brand. With Facebook ads, you can choose the right platform and the right people.
Offer Discount and Sale
Using Facebook ads, you can let your customers know about sales and discount directly. You must have seen ads about eCommerce websites starting their sale and giving heavy discounts on your Favorite products. This will make engage more customers as they can buy their product at a much cheaper price. This will also improve your website traffic and conversion rate. New customers will join you and buy products from your website.
Build Relationship
As more people will see your ads on Facebook more people will connect with your brand. Building a relationship is very important when it comes to running a successful business. People will only trust your brand when they will see consistency. Every e-commerce brand you see is successful because they have built a connection with their customer and gain that trust. Any online business is hard because to make people trust, you need to build a relationship. With Facebook ads, you can let your customer know about your brand and build that trust.
Increase Web Traffic
Through Facebook ads, you can bring your customers directly to your website. This will increase your web traffic and other social media reaches. With ads, you are also connecting your website link from where people can buy your product online. Even if they don't buy anything they will at least visit your website and they might even share your page with their friends and family. This will help you reach new potential customers without much effort. Web traffic will improve your SEO ranking. E-commerce SEO services can help you improve your
Facebook ads can help your eCommerce business to take it to a new level. You can gain more revenue from ads. Attract the right customers using Facebook ads. Post-high-quality content ads on your Facebook page. Now you know how can Facebook ads help your eCommerce website to grow but it depends completely on you if you want to invest in Facebook ads. For a small business, it could be difficult for them to invest in Facebook ads. You also need to keep a check on your budget to post Facebook ads. If you don't have enough money to invest in Facebook ads better not to because you might not get any profit from it. Improve your ads promote your brand and improve your website ranking. Target your audience and grow your reach.
Author – BIO :
Robert Williams is an Digital Marketing Manager at SEO Company Experts. He is passionate about his job and always love to share content on SEO Content Marketing, PPC  Services, Digital Marketing, Branding & Online Marketing for All kind of Industry.