Why Microsoft Cloud is perfect for any sector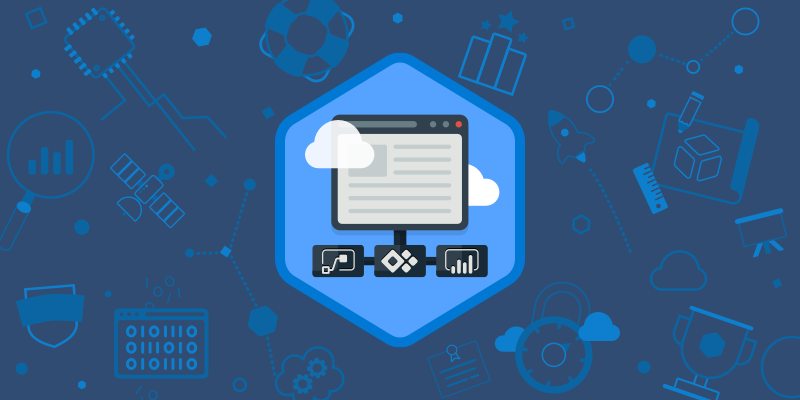 For the last 10 years, Microsoft have been one of the leaders in Cloud services for business end-users. Nearly all of their applications are available as cloud-based apps, and even the desktop versions of their most popular apps remain connected through the Microsoft Cloud infrastructure.
Adopting the Cloud or, as it's most commonly described, migrating to the Cloud, has a great many benefits for businesses. It can't hurt to have a Cloud Expert or Azure Expert on hand to help you! To start with, it is both future proof and more cost-effective than using only on-premise technology, that will inevitably need to be replaced – this also means that your business can become more sustainable, because the lifecycle of Cloud technology is almost indefinite.
Cloud technology also makes things like business intelligence and business process automation much more accessible for any business – where it used to be reserved to larger businesses, or ones that had the money and resources to commission it.
But what sectors would most benefit from using a service like the Microsoft Cloud? This is not a simple answer, because in reality most businesses would benefit from migrating to the Cloud. However, what's interesting is that Microsoft offer a range of services that are actually optimized for certain sectors.
Education
Microsoft 365 is Microsoft's most popular service. It provides all the tools and services needed for a company to work efficiently. Products included in it are the Office Applications, OneDrive and SharePoint cloud storage, Outlook email, and Microsoft Teams for unified communication. Microsoft 365 Education is a specific subset of the service, which is geared towards schools and other educational organisations – it utilizes the functionalities of Microsoft 365 in a specific way that enables organisations to deliver high quality education using Microsoft's cutting edge technology.
Non-profit
If you are a non-profit organisation such as a charity or fundraiser, the services known as Microsoft Cloud for Nonprofit would be the ideal infrastructure solution. If you aren't sure, speak to your London IT Services Provider and see what recommendations they have for you. As with Microsoft for Government and Education, Microsoft Cloud for Nonprofit is all about the way it utilizes the services included in it – so Dynamics, Power Platform, Azure, and M365 all have features and functionality that would be ideal for the needs of Nonprofits. What is more, Microsoft Cloud for Nonprofit is built on the Nonprofit Common Data Model (CDM) – which means your data and technology will be leveraged in a way that best suits your work.
Legal
Earlier this year, Microsoft announced a specific Microsoft 365 and Teams deployment, built for Legal firms. The Microsoft Cloud has always adhered to the highest security standards, and thus is compliant with the rules and regulations of the Legal sector. If you asked providers of IT Support for Accountants which kinds works best for them, the cloud is always the answer. This new deployment is a 4 phased approach, which works to modernise Legal firms, boosting collaboration in secure and compliant ways.
Finance
Another solution from Microsoft was announced earlier this year – this one is called Microsoft Cloud for Financial Services. It is an end-to-end solution that is designed for the types of complex control frameworks and compliancy regulations within the Financial sector. It utilizes existing features in Microsoft's array of Cloud-based products (such as Azure, Dynamics 365, Power Platform, etc.) but in new ways that unlock capabilities that Financial firms will benefit from.