YouTube Widget: What It Is And How To Use It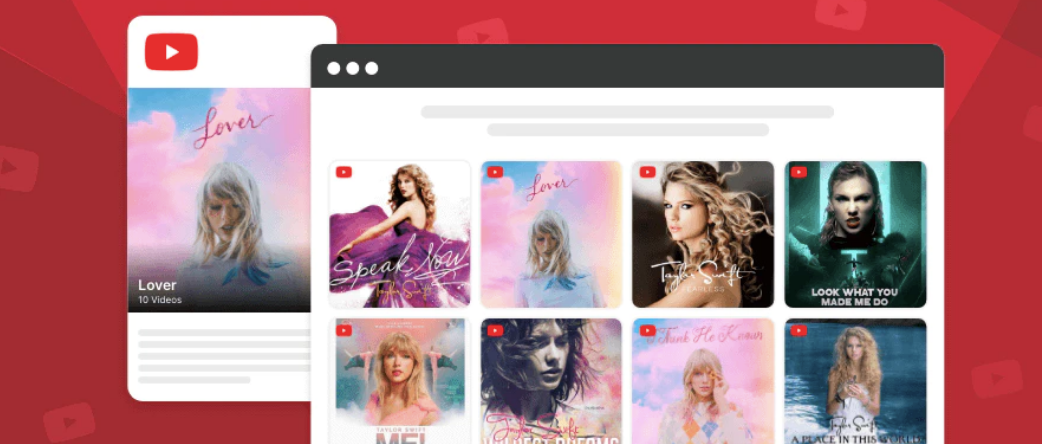 If you are searching for the YouTube widget, then you might already know the impeccable benefits of social media widgets in marketing campaigns. If I'm not wrong, then you might have embedded the social media widgets on your websites like Instagram, Facebook, Twitter, or Pinterest, or a combination of all for your marketing.
Seeing the enormous benefits of social media widgets, YouTube is the next social media channel that many brands and businesses are using in their marketing strategies.
However, instructions for embedding Instagram, Facebook, and Twitter widget are widely available on the internet. But there are very few blogs on the internet that talk about the YouTube widget to use in the website.
Here we will guide you on how to utilize the YouTube widget in your marketing channel, which will grow the popularity of your YouTube channel as well as connect the audience with your video content.
Let's stick to the end of this blog and discover how to effectively use the YouTube widget for your business.
Here we go,
What Do You Mean By YouTube Widget?
When we talk about a YouTube widget, it is basically about embedding  YouTube widget on the website. As wordpress is the major website building platform, embedding a YouTube widget on the wordpress website on the different sections of your website.
A YouTube widget can be defined as a small window or block on the website containing a single or multiple youtube videos.
These YouTube widgets can be displayed on the sidebar, footer, mid-section of the web page, blogs, or any dedicated web page.
YouTube widgets can be embedded on websites and other marketing channels through an embed code which you can collect with the help of a YouTube widget-specific tool or plugin or collect the code from the YouTube channel.
Why You Should Use YouTube Widget?
Boost Trust & Authenticity
Video content is more expressive, interactive, and easy to comprehend, this helps your customers to easily understand your brand and connect with your brand more than text-based content. This helps in building the trust of the customers and the authenticity of the brand.
Increase Audience Engagement
Video content is more engaging than image and text-based content which will engage your audience with your audience more than any other content. Displaying YouTube on your marketing channels will keep your audience engaged with your content.
Bring More Leads
You can display YouTube videos that display tutorials, reviews, and user-generated video content on marketing campaigns for websites. This will convert the audience that merely comes to visit your marketing channel into loyal customers.
Enhance SEO Rankings
Embedding YouTube videos on the website enhances unique content in the video format, this will improve the quality of content and engagement of users on the website. A Youtube widget increases dwell time, session duration, lower bounce rate, more exposure of website, more traffic, and many more which will cumulatively increase the SEO ranking of the website.
How To Use YouTube Widget For Your Website?
Now you know what a YouTube widget is and its benefits, we are going to guide you through how to embed a YouTube widget on your website. We will tell you two ways to insert YouTube widget into your marketing campaigns.
Use Social Media Aggregator To Integrate YouTube Widget
Insert YouTube Widget Directly From YouTube Channel
Method 1: Social Media Aggregator For YouTube Widget
Embedding social media content has been made easy and accessible to everyone with the help of the social media aggregator in these recent years. A social media aggregator allows users to collect social media content from multiple social media channels and embed it into the marketing channels easily.
YouTube is one of the social media channels which you can use to collect and embed YouTube widget in your marketing channels. With the help of the social media aggregator or a YouTube Widget tool like Taggbox Widget, EmbedSocial, Elfsight, etc. you can easily collect, customize, and embed YouTube videos into your marketing channels. A social media aggregator offers various features and functionalities with which you can create a powerful, creative, and engaging YouTube widget for your website.
Moreover, with the help of this, you can collect all the YouTube videos related to your search query altogether in one place without a manual drive.
Method 2: Insert YouTube Widget Directly From YouTube Channel
Another way to insert YouTube Widget in your marketing channels is using the code provided on the YouTube channel. If you only want to display a single or few YouTube videos, then you can directly collect code by clicking on the share button below the YouTube video, copy it, and put it on the webpage where you want to display it. This doesn't cost you any dime and you can display a YouTube video in less than a minute.
Wrapping Up!
Boost your content marketing strategy by embedding YouTube videos in the content. I hope this blog has helped you to know more about the YouTube widget and give a scope to integrate it into the marketing channels.