5 Ways to Generate Leads for Your Moving Company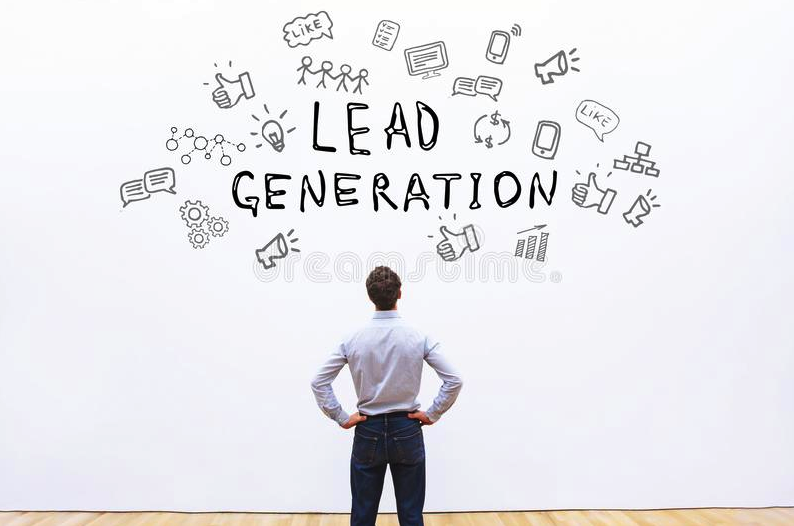 Getting moving leads for your business requires a little more effort than just letting people know that you have a firm and can help them move houses. The clever move is to try and maintain your leads throughout their lifetime; however, moving is a one-off process.
To make a cost-effective decision, you'll need to utilize all channels.
Subscription Forms
The most prominent use of subscription forms is helping marketers convert visitors into customers.
Study your website carefully. Perhaps a heat map or an email asking for some feedback from your existing customers would help you create and place a subscription form somewhere on your website.
Offer incentives, like a free quote on the cost of moving needs or a discount code for your subscribers as a lead magnet.
Your incentive can be as cost-effective as a free guide on how to pack efficiently before you move or what you need to consider when shopping for a new property.
Email Marketing
After that, you can go ahead and segment your list according to the personas you've created and the goals you're trying to achieve. 
Create an email newsletter that will inform your prospects about your new offers and content by investing in email marketing tools. An intuitive newsletter platform or a free subject line checker will help you make informed decisions and keep pre-existing leads on their toes.
Choose the ideal email newsletter template and encourage your audience to share your email newsletter with their social circle and gather some referrals.
Reach out to a formerly satisfied customer and ask for someone they'd like to refer – again for an incentive. That way, you can create a "close" circle of recommendations.
Partner up with a storage company and offer discounts to those who refer their friends or relatives, or maybe a free quote for their next move. This is a very affordable way of capturing new leads without even trying.
Use Search Engines
Invest in SEO and SEM. Search Engine Optimization and Marketing are two common tactics for all types of websites, and your moving company's website should be no exception. You'll need your website's content to be relatable, understandable, and optimized for search engines to find.
In a world where every brand is online, you need to be noticed before your competitors. Study their keywords carefully and utilize them for your SEO plan.
Let's move on to SEM. SEM is a little more complicated. It includes creating PPC ads based on keywords and valuable content to make users click on your ad.
Again, research is everything. Invest in keywords, perhaps long-tail keywords that directly correlate with the area your moving service is located.
Also, in terms of SEM, make sure to track and always A/B test your PPC campaigns.
Realtors Can Be Useful…
Realtors are a great source of leads, as they're the ones showcasing the properties. Create strong partnerships with them and ask them to promote your moving company whenever they've got a new potential customer coming in. And, of course, make sure to return the favor whenever possible.
After that, utilize every source of information. Apartment complexes having people move in and out will find moving services to be of use.
Get in touch with realtors and owners and make sure to come up with a mutually beneficial deal. That way, you'll have your ready-made leads, and realtors and apartment complexes will be able to show a more complete, one-stop-shop solution that will create a better customer experience.
Lastly, make sure that your moving company has a good deal of visibility, both on- and offline.
You can go ahead and look for magazines that would feature you in their listings or find a business listing or two that would feature your website as one of those one would need to consult if they're about to relocate.
…So Can Social Media
You cannot afford a less than strong social media presence. It can make a difference when it comes to your moving business.
Coming up with a solid social media strategy may not be easy, but it's more than worth it, seeing as you can turn your social media profiles into lead-gen machines.
Encourage reviews on those profiles, first and foremost. Testimonials – both in social media and through video marketing practices, if you're up for that as well – are the basis of social proof, along with influencer marketing.
You can invest in an infographic tool and create infographics that will show various ways of packing or maybe make some posts on how to pack your essentials in less time. This would be ideal for your profile and brand tone. You could also create a blog post showcasing the differences between the neighborhoods of the same city.
Study your audience, test vigorously and see what types of posts perform best. And when you do, create a straightforward, transparent platform that will have all the pieces of useful information your prospects will need in order to pick you out, out of all the competitors.
Takeaway
Moving companies may be experiencing downsides when it comes to finding leads. On the other hand, they're the ones that can utilize both online and traditional tools and partnerships. And that fact can significantly cut back on their marketing costs and boost marketing efforts.
Author Bio: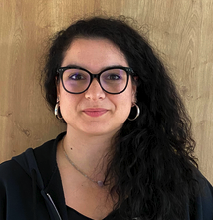 Téa Liarokapi is a Senior Content Writer for Moosend, an email marketing and marketing automation platform, and an obsessive writer in general. In her free time, she tries to find new ways to stuff more books in her bookcase and content ideas – and cats – to play with.