7 apps to manage your work effectively
What's the ultimate secret to success in one's career or business? 
The question, though seems simple, has several answers with detailed aspects about accomplishment formulas and roads to success hidden in them. To name a few, clarity of thought, determination, good planning, efficient communication, and time management all play a massive part in the success of an individual and organization.
Every professional, whether he works for an organization, or owns one, strives to be on the right path to achieve success. In the past, people used to take help of planners, alarm clocks, whiteboards, and sticky notes to stay organized. To add to the burden, there were countless communication barriers that often hindered teamwork and rapid problem-solving.
Thanks to the emerging technology and advancement in the telecommunication field, we now have tremendously helpful tools to help us manage our work effectively. These standup meeting tools are the apps explicitly designed to bring ease in this highly competitive era, where staying ahead of your competitors is very important.
Here, we bring you a list of highly recommended apps that you can easily download on your phone. They will help you with organizing, scheduling, communication, and other work-related responsibilities. You can choose the apps suitable for you and your team and improve productivity at work.
Pomodoro Timer
Jim Rohn, in his famous quote, says that either you run the day, or the day runs you. Effective time management is a strategy that will help you achieve more in less time.
The Pomodoro timer app is sure to boost your productivity by helping you customize task and break lengths. Using the app is very simple, yet it effectively helps you get rid of distractions by giving you a time limit for every task you need to accomplish. If you face issues with concentration and procrastinate a lot, the Pomodoro app will subside it.
Forest: Stay Focused
The most annoying feeling is when you realize the amount of time you have lost due to procrastination or mindless scrolling on your phone. Calls, messages, notifications from social apps, and entertainment keep you hooked and take away the time you could have used productively.
If you want to get rid of this feeling once and for all and hop on to the productivity path instead, download the Forest app. It is a highly popular app that lets users plant a virtual tree that grows only if the user is successful in resisting the temptation to use his phone. If he fails to do so, the tree dies. The forest app helps break the cell phone addiction. It motivates you towards building a forest with all the trees that you have built by putting in efforts.
Trello
The rise of mobile apps brought us great innovations that tremendously help us with almost everything related to work and personal lives. When it comes to great task and project management, the best app to help you and your team with it is Trello. Using the Trello app has improved the workflow of several organizations with its practical organizing system based on lists, boards, and cards.
Trello lets you have a map view of your project with its calendar view feature that assists in streamlining projects, getting the team on the same page, and managing due dates effectively.
You and the team members will get notifications for project assigning or if any update has been conducted. In short, Trello will be the right assistant to help you complete projects proficiently on time.
TSheets
Time tracking, record keeping, and handling financial data was never easier before than it is with TSheets now. It is a great app for entrepreneurs and service providers who want some ease with scheduling, clocking in and out, and overall workforce management.
The Tsheets app provides an effective online alternative for manual tracking and bookkeeping that takes a lot of time and hinders productivity.
Teams
Microsoft Teams is an all-in-one communication and task management app that brings your team on the same page. Not only it unifies the workforce, but it also makes remote working a lot more effective and result oriented. You can do video conferencing with your team, converse with them on chat, and share files, videos, presentations, and images as well.
The Teams app allows quick collaboration, which results in timely and systematic problem solving and project completion.
For effective team correspondence and increased accountability, it is better to rely on more than one app. You and your squad can also use Hookt, another great social communication app. This airG scam free app will ensure better employee engagement, which strengthens team relationships.
Remember the Milk
If you are looking for a useful to-do list app, look no other than Remember the Milk. The app is user-friendly, with a simple interface that lets you add tasks that automatically sync with your Google or Apple calendar. It gives you numerous features to organize your tasks, such as the tags, lists, or locations.
Remember the Milk will make it easy for you to track and complete tasks, whether work-related or personal.
Paymo
Many small businesses and remote teams struggle with budgeting, task management, and invoicing. Paymo app is the one-stop solution from the beginning of a task till getting the payment for it.
Paymo allows you to track the progress of your projects, customers, and payments. The visual presentation gives you a clear insight so that you can make decisions accordingly. The app is worth giving a try to assist you in productivity and time management.
Wrapping Up
Facilitating the workflow in your career or organization as a whole calls for streamlined task management, time management, and organized planning. App developers who have designed the apps mentioned above have done a marvelous job to help with the same, leading professionals and businesses to improved productivity.
You can share your own experience in the comments regarding other work management apps. Tell us how integrating your activities on apps proved to be beneficial for your success.
Author Bio: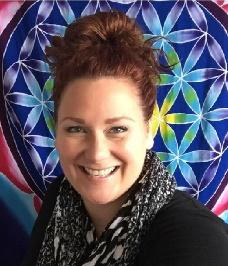 About Michelle Joe: Michelle Joe is a blogger by choice. She loves to discover the world around her. She likes to share her discoveries, experiences, and express herself through her blogs. You can find her on twitter: @michellejoe524