9 Stats to Improve your 2021 Marketing Stratgies
The year 2020 was unpredictable in terms of online marketing. With the hit of the pandemic, people didn't have much clue what the future held for them. Now with some research, we certainly have some useful stats that you can implicate in your 2021 marketing strategies.
Improve your Marketing Strategies 2021
These latest stats are going to ripple effects in the coming future. These 9 strategies will help you plan an excellent, growth-providing marketing strategy for your startup business. You will know what the audience expects and prefers on online channels in 2021 and upcoming years. So what are you waiting for, let's dive in!
1.  Social Media is a dominant part of your Brand Marketing Strategy
Social media platforms have completely changed the outlook of online advertising. With Social media platforms, it is now easier than ever to reach the target audience and pitch your products and services. In 2021, social media use will keep on increasing and based on that, marketing is going to expand more.
Here are some important statistics for marketers to consider.
Social media advertisement channeled 67% of online shoppers to buy the product or service. (Lovely mobile)
In 2021, Facebook remains the most used social network with 2.32 billion users. (OBERLO)
On average social media users spend 2.5 hours of their time on social feeds (DataReportal, 2021)
2. Produce More Videos
Video content takes an enormous space in digital marketing. According to the Insivia report, over 51% of marketers globally claim they generate higher ROI with videos compared to other content types.
Since the last two years, there has been an exponential rise in the video content. As per Sprout Social 68% of social media users engage in videos, whereas for images and infographics it is 50% of users.
Currently in 2021, videos are the most preferred tool for learning and the trend will keep growing in future.
All this information clearly shows how useful video content can be for brands and online marketers. Here are a few pointers to help brand and business owners to engage with the audience through videos.
Talk or feature your product/services
Share your brand story, how it started and the process
Connect with an emotion that best resembles your viewers
3. Step-up up your SEO Game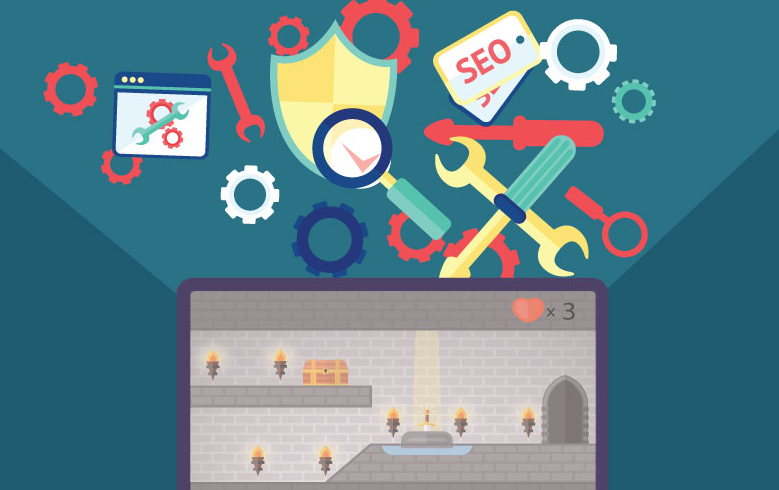 The internet is flooded with information and data. This makes it difficult for your content to get noticed by the right audience, and here is where you need SEO.
As per Impact report, over 70% of the world's search traffic comes from Google and then comes other search engines like Baidu 13%, Bing 12% and Yahoo at 2%.
You can see how important it is to get SEO right, however, it's a game of patience and results are not seen overnight. You must incorporate the latest tactics and strategies and wait for the result.
Here are a few things you need to include in your SEO marketing strategies:
Crawling is the first step in SEO. When you crawl your page google sends a bot to recognize your webpage and content.
If a viewer reaches out to your webpage, they wait to read your content only when it provides relevant information. Always aim to deliver value to your customers, keep updating your website with new content.
Create keyword-optimized content. Keywords are terms that your audience are most likely to search.
One thing that website owners should remember is, Search engines are designed for viewers and not them. If you want your website to rank on the search engines, create a site that is easy for users to access.
4. Don't underestimate Email Marketing
People often mistake email marketing to be less effective compared to other online mediums. However, that's not true. Here are some statistical data to prove otherwise
When compared to social media channels like Facebook and Twitter, email marketing has a 40% more conversion rate.
For 89% of marketers Email marketing has been a major lead generating source.
For 40% B2B marketers email newsletters are the most beneficial content marketing strategy.
5. Voice Search can change the marketing landscape
AI is everywhere, any device we use in 2021 is most probably going to have a voice recognition system like Sire, Google, Alexa, Cortana and more. This impacts marketing.
As per Review 42, over one billion searches on browsers were through voice. Over 43% of people having the smart speaker use it for searches. Voice searches are highly used trends and it will keep growing in future. (Bright local)
One thing you need to know about voice search in marketing is that it has unique triggers. So you need to be aware of the triggers and accordingly create content with suitable keywords.
6. PPC Advertising is not yet overrated
PPC can be a strong marketing approach if you understand the process and find the right target audience.
As per the report from Unbounce, viewers coming from PPC links are 50% more likely to make a purchase compared to viewers with an organic search link.
7. Customer Satisfaction has always been important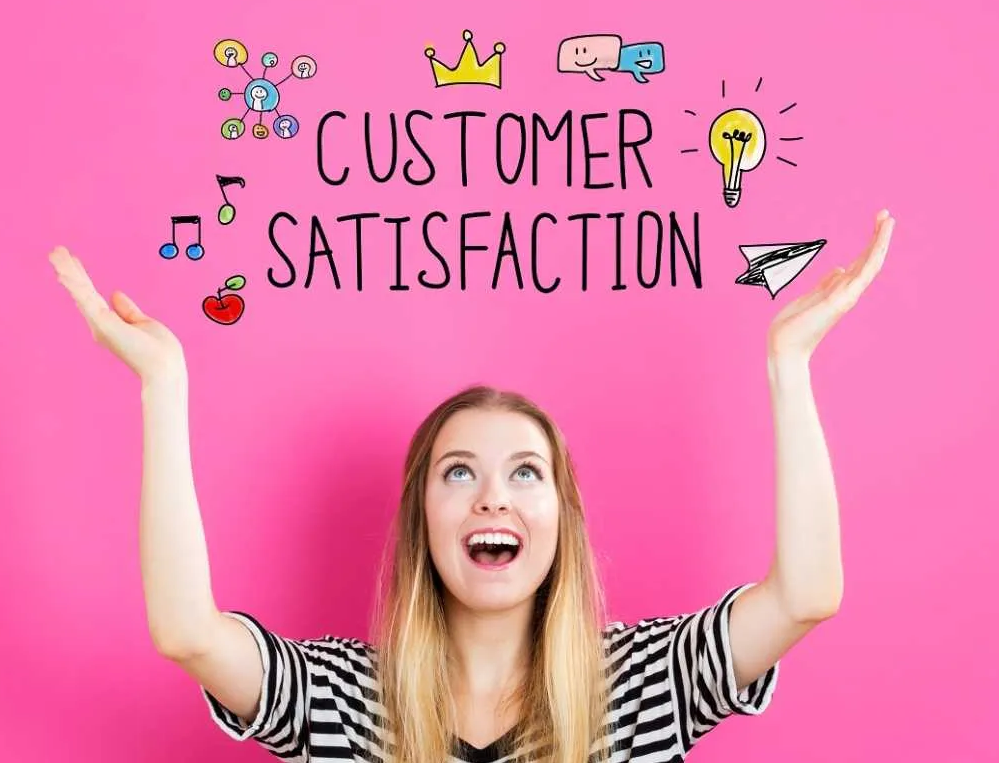 Online marketing is not just about getting engagement and leads. If you want to turn your customers into loyal customers and make them buy your product again then answering customer queries is a must.
73% of consumers love a brand because of great customer service (Source: Smallbizgenius)
If you are not able to spare time for managing social media or looking after your business, it's time that you hire someone for social media and customer queries. This will not only simplify your work but will also help you gain brand trust and customer satisfaction in the long run.
Social media are the most accessible tool for customer and audience satisfaction for your brand, here are some pointers to note:
Try to reply to as many comments as you can, thank them for their compliment. If a customer gets angry with your brand or employee, empathize with their disliking and then try to fix the issue.
If you find any other post useful and if it resonates with your brand, don't forget to like it, if you wish to comment then surely go for it. It is great to network.
Try to participate in group chats. It generates interest and also draws the attention of others towards you.
Do not be too promotional in your comments, the purpose should always be to engage and inform.
8.  Inbound Links boosts relevancy and Authority
Inbound link is getting your website to another website. It creates brand authority and makes your brand reach a wider audience.
Although it is an effective way to get leads, it is a challenging task. For instance, 70% of marketers don't come with a coherent strategy to gain inbound links. If you want your page to be linked to a well-know website, you must focus on creating quality content for your readers
9.  Like and Follow new accounts, your customers are going to look after the suggestion feed
The toughest thing in social media marketing is to get started with fewer to no followers. You will have to brainstorm new ideas, strategies, and at the same time look after the competitors.
To get new followers for your account, you need to know how people come across new accounts. As per Sprout social reports, over 45% of social media users follow accounts because of the suggestion in their feed.
Try to follow people and influencers you think will be interested in your brand. This enables more suggestions.
Conclusion
This data provides you with a picture of user's online preferences globally. To create precise marketing, you must know your audience better. For that, you will have to use an analytic tool. Try all the tips we mentioned here and let us know which one of the above was your favorite.
Author Details: 
Name:  Ankit Thakor
Bio:
Ankit thakor is a marketer by trade and a football player by passion. He is a Saas Marketing Specialist at SoftwareWorld. He specializes in using compelling content to capture consumer dollars for world-class SaaS brands, including Zoho, Freshworks, ClickUp, and more.