How Is Streaming Tv Better Than Cable Tv?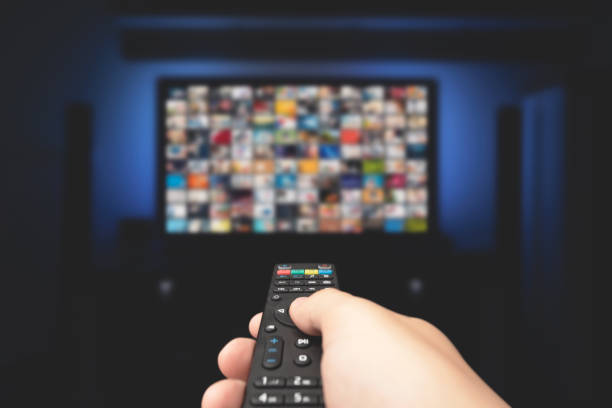 Streaming TV is currently dominating TV lovers, and to sum up, the reason at once is the convenience of usage. Yes, we have all grown up with our old cable TV systems and succumbed to tailor-made plans curated by providers, but streaming gives way more freedom.
Streaming TV vs. Cable TV
Let us know some of the reasons why streaming is better than cable TV:
Cost
The prices of cable TV shoot up a decade back, which was a significant setback that allowed the streaming market to grow. Many cable providers have hidden charges that surprise you at the end of a month. Some channels need a premium subscription that increases costs and also gives limited options to watch. Cable providers also come with add-ons to increase prices further.
When you choose streaming services from a brand like Streaming TV from Bravo Telecom you not only get variety but also at the right price. There is a lot to watch at the cost of pre-booked services and high-speed streaming facilities to create perfect movie nights.
Content
When it comes to content, you need to sign up for an entire channel to watch certain shows you like. Moreover, live content offered through cable TV requires you to be in front of the TV set when you need to watch sports events or reality show finales.
Streaming TV gives you an option to watch everything you want to and pay for those only. There are no limitations. You can even stream live sports without cable. You can also watch it anywhere and anytime, as the services are connected through your smartphones along with your TV set.
Advertisements
One great advantage of having a streaming TV is not having to mute when an advertisement shows up. Cable TV has commercials every 10 to 15 minutes, and it breaks the flow of storytelling. Streaming TVs do not come with ads in-between and gives you the convenience to skip if you want to.
Additional costs to record
Unlike times before, cable TV users can now record the programs they like and watch them later. However, to do so, they need to rent a DVR, which increases the cost of using the service. Now, if you possess multiple TV sets, you will need more DVRs for each one of them.
Streaming TV lets you watch content whenever you have the time. They are all stored on the same platform and ready to view whenever you want. You don't have to record them or need another device for them. You can stream when you want and binge-watch happily.
Final thoughts
Streaming TV is a better option than continuing the old cable TV services and paying for channels you don't want. It saves cost, time and also reduces your relative inconveniences. Cable TV can indeed offer you more content, but the question is, do you need all of it? If not, it is best to pay for what you want to watch and let a streaming TV give you the value for money.