How to Craft the Perfect Influencer Outreach Email
Want to take your business to the next level? If you haven't collaborated with an influencer yet, now is the time to start doing it. This is one of the shortest routes to gaining a loyal audience and increasing sales. The trust of the audience towards the influencer is what makes influencer marketing popular and effective. Still, you have to choose the right influencer and attract their attention with the help of an influencer outreach email. Let's find out how to write it and make the first step towards effective collaboration.
A Brief Guide on How to Craft Influencer Outreach Email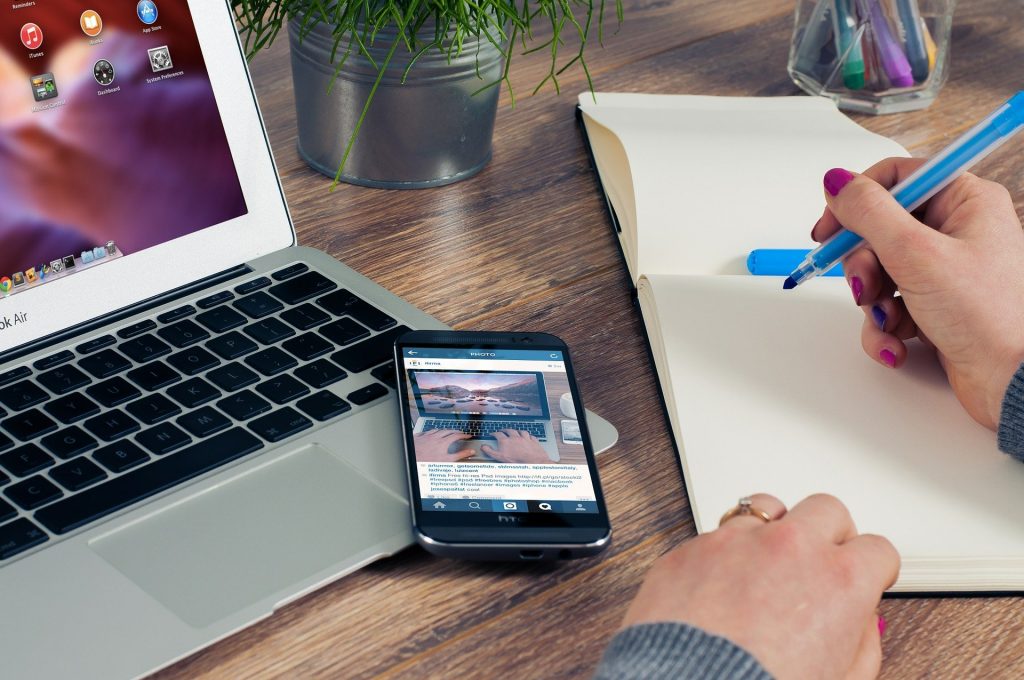 For a successful influencer marketing collaboration, outreach email is just as important as EKTA traveling insurance for travelers. This is the main attention-grabbing tool that is decisive for future collaboration with an influencer, so let's write it right.
Choose the Right Influencer
Before moving on to writing an influencer outreach email, it's worth choosing a relevant influencer. If you want to promote your pastry shop, an ad from a fitness trainer is not the best idea.
You need to find a blogger with an audience that can be interested in your product. This approach will be more beneficial in terms of whether the blogger will respond to your mail and for your business too. After all, if your product or service meets the needs of the audience, then the influencer will be more eager to talk about your product. How to find the right influencer? Use the following checklist.
Search by geo. If the business is tied to a specific location, then find influencers who have visited the places and events you need.
Search by hashtag. Often, influencers indicate hashtags that will display relevant queries. For example, if you are looking for a restaurant influencer, enter the names of the top restaurants in your city.
Search for related advertisements. For example, if you are selling coffee machines, look for influencers who have recently advertised coffee or coffee shops.
Set Clear Goals
Understanding the goals will allow you to select the right influencer and clarify your requirements in more detail. Below are examples of the goals that can be relevant for your business.
improve brand/product/service awareness.
increase reach and engagement.
win the loyalty of the audience.
boost sales.
After setting the goals, you will be able to better decide on the way of collaboration with an influencer and the type of ad you would like them to create for your business.
Make Your Letter Text Specific
To stand out from hundreds of other offers, you need to be specific and concise. Here are a few points that can be an excellent skeleton for your outreach email writing.
Who are you? Introduce yourself so that the influencer understands who you are and what interests you.
What does your business do? Name your product/service, mission, company goals. This point should give an idea of ​​what you are striving for.
How do you do it? What are the know-how, the specificity, and the outstanding features of the product and your offer?
What problem are you solving with your product, and most importantly how is this problem relevant to the audience of an influencer?
What type of ad do you need from an influencer? For example, you can discuss a photo with a publication or hire an influencer for a video review.
Create Letter Subject
There are some simple rules to follow when writing outreach emails.
Come up with a subject line. This is the first thing an influencer sees. It is like a movie trailer that will affect whether the viewer watches the entire movie or not. It should be a short but captivating description of your offer.
Use the optimal length. Remember that most people use smartphones, which means that too-long text may not be fully reflected on the screen. It is optimal to use up to 8 words.
Avoid clickbait. First of all, your email may be marked as spam. Secondly, letters with explicit clickbait are often ignored intentionally.
Turn the subject into a headline. The best subject lines should look like a summary of the content of your letter.
Personalize Your Letter
Tailor your email to a specific influencer instead of sending templated outreach letters. For example, you can mark the favorite post of an influencer or emphasize other uniqueness. But the balance is important here too since your goal is personalization and not writing praise to the blogger.
Wrapping Up

As you can see, writing an effective outreach email is not the most difficult task. Use this guide to encourage an influencer to work with your business and get all the results that you want to get from advertising.
Athour Bio:
Isabelle Jordan is a business and marketing journalist at EKTA TRAVEL insurance company. She writes for different news portals and thematic blogs that help her stay at the heart of the travel and insurance news. Isabelle knows everything and more about travel guard insurance.