How To Establish A Successful Reseller Hosting Business In 2021?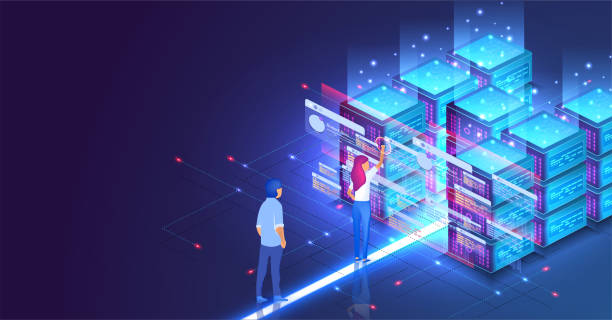 The evolving web hosting industry is churning up new opportunities for aspiring entrepreneurs. With the businesses shifting to an online approach, it has created a market for reseller web hosting. Reseller web hosting is simply the practice of selling the web hosting that you have purchased from the parent company.
This article will talk about reseller web hosting and how you can establish a successful reseller hosting business.
What Is Reseller Web Hosting?
We already know the concept of web hosting. The same concept applies to reseller web hosting. The only difference is that reseller web hosting is a type of web hosting where the reseller purchases a large amount of hosting space and rents it to its customer.
Depending on the number of customers and their requirements, the reseller needs to decide how much space they need from the parent web hosting company. Once the reseller is aware of the requirements, they can create multiple packages and sell them to the customers.
If you are interested in establishing a reseller web hosting solution, you first need to find a Web Hosting Provider with unlimited reseller web hosting services. Once you find one, the only thing left is to establish a reseller hosting business.
How To Establish A Successful Reseller Hosting Business – 5 Simple Steps
Business is all about generating revenue. If you follow the right business model, it can take your profit to the highest peak. As you can see, everyone wants to have a strong online presence in today's digital age.
This is where the demand for reseller web hosting solutions is proliferating. This allows aspiring entrepreneurs to create a reseller web hosting business.
Follow the steps:
Step 1: Find Your Target Audience
As a web hosting reseller, you will be competing with thousands of other players in the industry. To enter the market successfully and sustain your business growth, you must understand the market's needs and offer your services that complement the market need.
Now that you have found your niche, it is time to find your targeted audience. Find out people who want to cater. Once you have figured out your targeted audiences, you can create the perfect web hosting plan.
Step 2: Choose A Parent Hosting Company
This step is crucial. There are hundreds of web hosting companies that offer reseller accounts. You cannot just pick one for your business. You must evaluate the features and services offered by the company and see whether they match with what you want to offer to your customers.
The only way you can choose the right host is by doing a thorough research and comparing different web hosting companies.
Step 3: Give Your Business A Name 
You are just starting your business, which means your business needs a name by which your customer can address your business. Give your business a name relevant to the industry and create a professionally looking website that customers can visit.
While creating a business website, ensure that the website is user-friendly with a neat and clean design.
Step 4: Set Your Price
Pricing plays a key role in determining how your new business will perform. Unfortunately, pricing your packages can get tricky, and difficult to come up with a number.
The difficult part of the pricing is that you cannot price your services at an extraordinarily high rate or set it very low; doing either of them can result in loss.
The only way to get the pricing correct is to see how your competitors are charging their costumes and see whether or not you can do the same while maintaining a profit.
Step 5: Promote Your Business
Finally, promoting your business! Marketing is one of the vital steps that ensure your brands and business get exposure to the targeted audiences. Once your website is ready to go, add relevant information, and optimize it with the right keywords so that it is discoverable on search engines.,
Leverage the reach of social media and direct traffic from social media to your website. Once you have sufficient customers, you can start sending them emails and convert them into paying customers.
Conclusion
Reseller web hosting is a great way to leverage the current market demand and make money. Before starting this venture, ensure that you have gone through this article and know the steps to establish a reseller hosting business successfully.