How to secure your WordPress website with 9 modern techniques
Security is one of the most essential aspects of the modern website experience. With hackers empowered now more than ever, it's time you start thinking about the security of your website, regardless of whether it's WordPress or not.
Speaking of WordPress specifically, there are plenty of ways you can take your WordPress security experience to the next level. In this post, we'll be discussing nine security methods you can use to give your WordPress website the upper hand against hackers.
With these tips in mind, you will be better equipped to deal with phishing experts, malware artists, and identity thieves.
So, let's begin securing your website now.
How to Improve WordPress Security?
Choose a Good Hosting
To establish a good security system for your website, you should look at the fundamentals first and foremost. For that purpose, you need to look at web hosting. More specifically, you need to take a look at whether or not your web host is secure. Yes, a good hosting provider also puts the security of your website in emphasis. By providing multiple layers of security, these hosting services help protect your site from any backend threat that could, quite possibly, erase your data.
Fortunately, most modern web hosting providers are secure from the outset. This ensures that whatever happens, your site will be secure. However, if you feel that your website host is not that popular in terms of security, you might want to migrate.
A good recommendation for a highly secure WordPress host might come in the form of WP-Engine. While expensive, it gives your WordPress website the extra additional layer of security that it needs.
Establish a Strong Password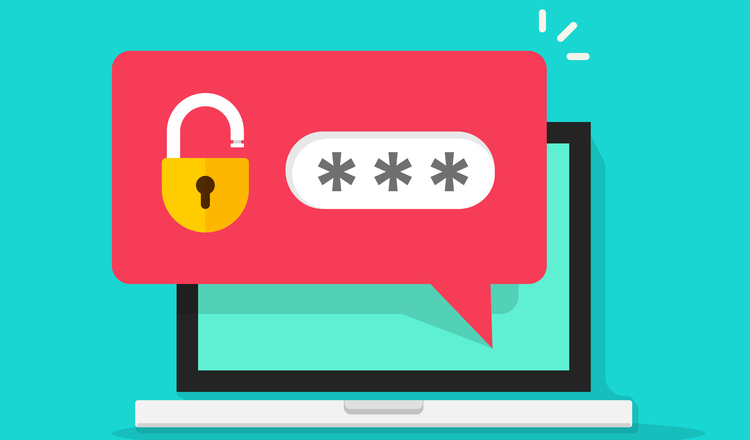 An essential player in WordPress security, you should never compromise your login credentials and your passwords. Setting strong passwords goes hand in hand with digital security. There are several websites that can help you come up with a powerful passwords combination.
If you're managing a variety of different websites and want to secure the password of each and every website, you can use a tool like Passbolt or LastPass to store your passwords with ease. This way, you don't have to incur the hassle of strong passwords at all.
Protect the WP-Admin directory
The WP-admin page should be the most prized possession of your web operations. It's the main login screen connecting you with your website. Of course, you need to protect it as well. There are ways to password protect the admin login screen with two passwords instead of the regular wp-admin login page. This guide goes in depth on what I'm trying to explain to the readers.
If you're not too willing to add the extra layer of security to your WordPress website, then there are always options available in the form of security questions for WordPress. They allow you to add security questions that log off the user if not answered correctly.
Rename Admin Username
If there is one thing you should avoid at all costs, it's the fact that you should never use "admin " as your wordpress admin username. Seriously it's 2021, and it's time we finally abandoned the practice.
But here's the problem: you'd be surprised at how many people do this even today. Ideally, you can change the username "admin" to something else, something that can't be guessed as easily.
Besides the obvious name change from "admin" to something else, there's one more thing you can do to improve the position of your WordPress security. If you need custom development of your wordpress website and don't want it to get breached, then you need to install a security plugin like iThemes Security which imposes a ban on any login that has the word "admin" inside of it.
Use Two-factor Authentication
One of the most effective methods of ensuring WordPress security is enabling two factor authentication on your WordPress site. This not only adds an extra layer to your WordPress website, but also ensures that your website is accessible only to those who have access to the two factor authentication code. It's a convenient security method that gives you a lot of benefits in the long run.
The only problems with this is that it's a huge problem to deal with in general. I mean the security is very tough, no doubt, but the process gets a bit long if you're in a hurry.
Limit Login Attempts
By default, WordPress allows you to have unlimited login attempts on the website. This can prove very dangerous to the security of your website since at its core, it gives hackers the option to try unlimited password combinations and the like.
With so much free range, there's bound to be compromises to the code of your WordPress site . To avoid that, you need to install a plugin like Limit Login Attempts. A handy plugin from the outset , the plugin allows you to limit the login attempts to three or four times. It's an easy to use tool that can do so much!.
Back Up As Much As You Can
Now, you can have the most intricate security system out there, but even then, it's not secure. These security tips and tricks are there to ensure that your site is protected, but it doesn't guarantee that you won't get hacked. They just minimize the amount of time it takes.
Because of the uncertainty of security, it's always important to have plan B at the ready. In this scenario, a plan B includes having a backup installed.If your website does get hacked and you revert it back from repair mode, you can, at the very least, have a backup copy of your WordPress site with you.
A good option for backing up your wordpress website comes from vault press and backwpup. Both of these plugins create a cloud backup that lets you revert back to a previous backup of your site.
Update WordPress regularly
Like most software platforms, WordPress comes with its fair share of security fixes with each new update. As a WordPress user, it's your job to keep on top of those updates and install them when they're available.
With your software system up to date, you can improve the security position of your WordPress website.
Install a Recommended WordPress Security Plugin
If you've followed all of the steps mentioned in the post, but still want a state of the art monitoring system, then you need something like WordFence and Sucuri.
Both of these powerful security plugins give your store the necessary edge and take care of all the security activities happening on your website. To ensure security, you need one of these plugins on your WordPress website.
Conclusion
The following methods are aimed at increasing the security of your WordPress website. We know that it's hard to maintain and keep a website secure. However, once you get a hold of things and maintain standards, you're going to have a lot easier time managing security.
We hope you liked this post!