How to use Twitter for successful business marketing?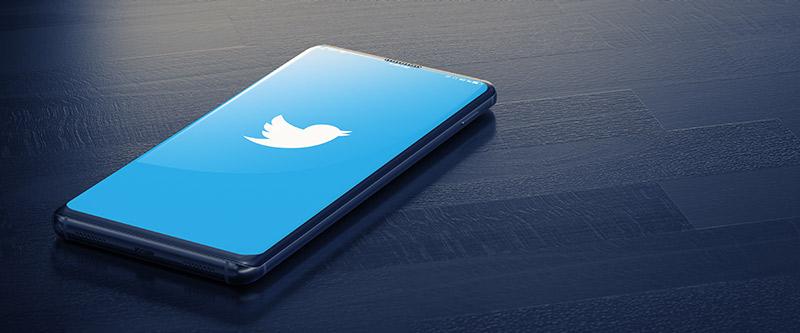 Twitter is a huge platform. But if you aren't a celebrity you may not get much attention. Either you may try to buy Twitter followers to get rapid growth or you must try a bit harder to get the attention of your buyers for successful marketing.
Twitter marketing is creating and uploading content for your buyers and audience to create awareness about your products and increase their sales.
Tell people what is special about them, why people should buy them, be a magnet, attract buyers.
Brand-centred Profile:
Create a profile with a unique @username of your brand. Your bi and your cover images will represent you so choose them wisely.
People should get an idea clearly what your business is about, in a single glance.
Reach-out:
On Twitter you have the power to reach out to people, you can start conversations. You are there to meet new people, to tell them about who you are. But when you start a conversation don't read from your business card. Be natural. Or people will just run away. Just think about if you are meeting them in real life.
Search-engine:
For successful marketing, use Twitter as a search engine, find people who are talking about the products you have or about your company or your opponents. Jump in there. Start conversation. Find people who are interested in your services or products and offer to serve them. If someone is not happy with the services your competitors are offering, swoop in and build a relationship with that customer and make them believe you are worth it.
Tweet more often:
More and more tweets are retweets are a way to get your way at Twitter too. Give your customer some deals, customers love deals.  Give them an "exclusive". you can tweet as often as 15 times a day and it is okay.
Quick questions:
Ask quick questions in your tweets as they are solely meant to engage a large amount of audience.
You can ask anything whether it's related to your product or not. Like " what's your favorite social network out there?" Also say, leave a comment I want to see which network you are on.
Industry buzz:
An industry buzz-like tweet will make you look like an expert in whatever services you are offering. They remind the public that you know what you are doing by sharing the numbers, statistics, some facts, some history, and any information about your product.  A tweet like this gets the most retweets. Not every tweet will get you a ton of new followers but some of them could. It will help you create brand awareness. And you can also buy twitter profile followers from a trusted seller to gain customer's trust.
Talking about yourself tweet:
One of the largest mistakes people make on social media is talking about them all the time. 1 out of 4 tweets should be about you, about your brand. And how should you do this. by attaching a link. A link to a blog post or a press release. By a link, you will be taking the reader to a place where they will be able to engage with your brand for a longer time.
It's not always possible to have a link but try to have one. it will make the reader stick longer than usual.
Also, you can share a link again too. Keep sharing the content. so it gets to be seen by your audience all the time. But don't make it the same post. Make it a different post for example by asking a different question from the article itself.
List check:
By checking the list of someone, you see the people added to their list and of which list, they are a part of.  So you can start a conversation with them. and build relations.
Create lists:
You can create your list too. It can provide you an organized way to be in touch with what your audience is talking about. You can also subscribe to other lists. in lists, you add accounts you want to see tweets of. Gives you a way to be in touch with influencers.
"Like" tweets:
Don't forget to appreciate your audience by liking their tweets about your products. It is also a way to spotlight who tweets and retweets about your product and business.
DM:
You can use direct messages to offer your services too to someone who might have mentioned somewhere that they are looking for them. It's a great way to build relationships with a customer.
I hope all these tips will help you have a successful business!
Good luck!