How To Work Smarter as a Social Media Marketer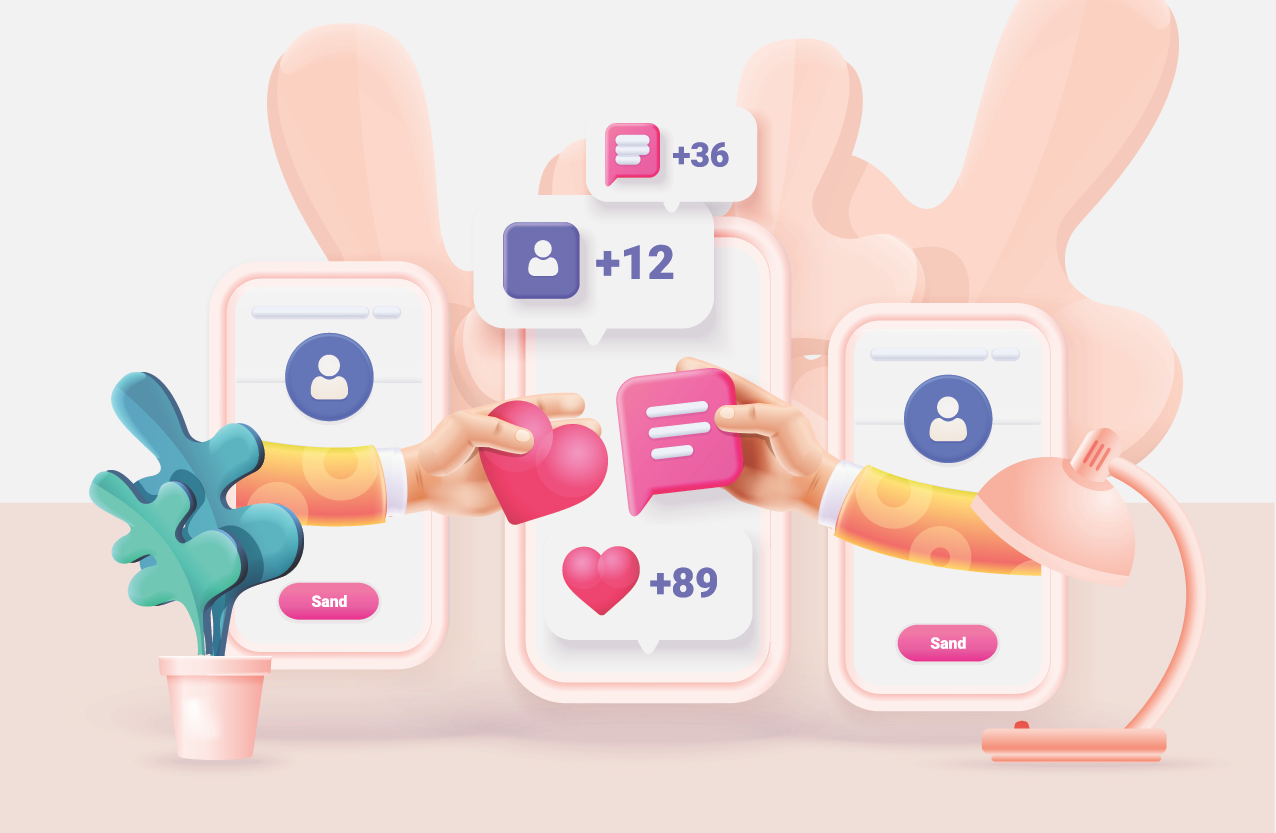 Are you into social media marketing, but you end up too exhausted even by just thinking about working on endless content in a limited amount of time?
In a generation where everything is accessible with just a tap of a finger, social media marketing has become a game-changing tool in the world of business. As an online marketer yourself, you can further increase your business' growth and success by providing quality content while promoting efficiency in your tasks at the same time. To accomplish that, you simply have to work smart, not work hard.
Working smarter in social media management is essential because it makes things a lot easier and more convenient. In other words, you get to stay on track and become more productive. You get more things done in a shorter amount of time, which is quite useful when you have a lot of pending tasks on your to-do list. Just thinking about it does seem very fulfilling as you can have more time for yourself and enjoy the things you are passionate about outside of work!
So what's the secret to keeping yourself focused on doing more tasks? Here are the tips for you to find out.
 1. Create a strategy and set S.M.A.R.T social media goals
Before you jump into the tasks at hand, you must have a clear background on ideas like what your content is all about, who will be your target audience, what themes and concepts you will incorporate in your content, and the likes. You probably don't want to get confused and lost along the process, so it would be better if you already have those key concepts in mind.
You may create a timetable or schedule for the content that you are about to create and post. Through your timetable, you will be able to keep track of the time while working, be focused, and set aside unnecessary activities for a while.
When you want to get where you need to be, the S.M.A.R.T social media goal can be your ultimate guide to a less complicated and more organized workflow. Remember that your goals should always be specific, measurable, attainable, relevant, and time-bound for your business. When making up a goal, it should always be aligned to your business needs to ensure your progress.
You may want to check out Hootsuite, an application you can use to achieve your social media goals. This tool allows you to schedule and publish your posts, engage with your audience, and effortlessly measure your business's performance.
2. Use social media tools
Got a lot of tasks on your plate? You don't have to worry about multitasking because there are numerous social media tools to choose from to do the work for you!
The list includes SocialPilot, Hootsuite, and Buffer, tools that can help schedule multiple posts at the most suitable social platform at the best possible and preferred time. Likewise, applications such as Feedly, Quu, and Curata can be quite handy to guide you in establishing relevant content on social media. You can also look into social listening tools such as Google Alerts, Mention, and Awario to discover and identify what others are saying about the content that you share.
Moreover, Smart automation applications are the perfect tools to utilize whenever bustling with hundreds of tasks. IFTTT (If This Then That) offers a variety of features that reshare posts from one social network to another and send custom emails about FAQs on Twitter. Similarly, you can use Zapier to do your tasks between different social media platforms. For instance, when you post a video on YouTube, Zapier will automatically post a tweet from your Twitter account, saving you more time and effort. It is quite convenient to get your endless tasks done!
3. Choose appropriate social media platforms
Get to know what social media platforms are best for your business, and choose those that provide a more comprehensive engagement between you and your customers. For instance, if your company offers photography and video services, apps like Instagram and Pinterest would perfect your advertising campaigns!
Look into your website and analyze what platforms drive traffic, then focus more on utilizing those platforms more than anything else. This way, you get to post content on sites wherein your ideal clients are most active and where customer involvement will most likely happen.
When you want to increase brand awareness further, video social platforms are the best options for that. Apps like TikTok, YouTube, and Instagram Stories and Reels allow you to make the most of increased attention video commands. In the same way, there are also available platforms that can certainly influence the public's views about your business. I'm referring to social audio platforms such as Clubhouse, Twitter Spaces, and Spotify that give you a chance to express and discuss what your brand truly is thoroughly.
Keeping track of your customer services is one of the few things you should focus on, and there is no better platform good at that than Facebook and Twitter. These conversational social media applications are popular for conducting customer satisfaction surveys and reviews.
Aside from the previously mentioned social media platforms, there are still countless applications you can choose from! As long as you're comfortable with your social media channels and they are relevant to your business and audience, these tools can keep your business right on track!
4. Use graphic design tools
Graphic design in social media marketing can transform your ideas into something more than just visuals. It provides your business with a better sense of credibility and identity. Users get to lose interest when the contents you publish on social media are merely in the form of plain texts. To grab more of your clients' attention, try to be as creative as possible by adding visuals to your marketing concepts.
Some of the graphic design tools you can use include Adobe Photoshop, CorelDRAW, Pixelied, Removal.AI and many more! These applications offer various design options that you can freely explore and apply to your content. 
Having access to an image inverter will allow you to change images and make them look better aesthetically. Moreover, an image inverter will introduce you to graphic design fundamentals, so getting your image inverter will help you become an expert in graphic design in no time. Take note that the more pleasing your designs are to look at, the more that your audience will recognize them and get themselves familiar with your products and services. So it's about time that you bring out those creative juices!
5. Review your social media performance
When you finally get to publish your content on social media, it is highly recommended that you monitor and assess which posts are effective in promoting your brand and what are not. You probably don't want to keep posting content that does not provide your business with positive results, right?
I suggest that you observe and analyze the trends and the amount of engagement your posts have gained. After that, look into the parts of your content that need improvement and those you need to maintain. Spare some time to read and listen to your clients' insights about your performance, and with the help of the data you gathered, make certain adjustments and changes if necessary.
When you're too tired of creating new content, you can recycle those posts that got the most engagement! Re-promoting content will help you save time and effort and allow your audience to remember your brand even more.
Takeaway
There aren't enough hours throughout the day to get everything done most of the time. All you have to do is focus on the most important things and make use of the available resources. You don't have to push yourself to work harder as it can only consume your efforts and attention. Always find the best way to do your tasks because this, in turn, will make you move forward as you navigate in the digital marketing world. 
Author's Bio:
Shelly Solis is a digital marketer who loves learning and a good case study. She is currently the CEO and co-founder of SaaSLaunchr, a digital marketing service provider specializing in guest post outreach, content writing, content marketing, and SaaS SEO.