Important role of mobile apps in banking and finance industries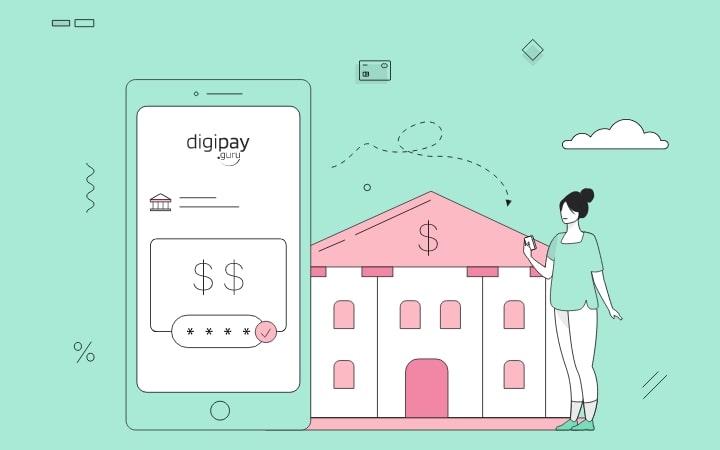 Smartphones and mobile applications have revolutionized our lifestyle in the last five to ten years. The rapid pace of smartphones has significantly accelerated our daily lives, emphasizing the need for every industry to embrace mobile apps effectively connect with customers. This connection is made possible through skilled mobile app developers. In today's era, numerous professionals are available to provide exceptional mobile services, and theappteam.com.au stands out as a top choice. The banking and finance industry also recognizes the importance of mobile applications and cannot afford to remain disconnected from this trend.
Mobile banking apps have played a game changer role in reshaping today's banking operations. They have made banking faster and easier for users by digitizing banking operations. Regardless of location, you can execute the most important financial operations on the go with a mobile banking app.
In this blog, we will discuss with you how mobile banking apps are reshaping the financial world by giving it an innovative edge.
How mobile banking apps have evolved finances?
Financial matters will always be your top priority, and mobile apps cannot miss out on this facet. And that is why banks and financial institutions are harnessing the power of mobile app solutions to provide the best banking experience to their clients.
Moreover, a mobile banking app renders real-time data, information about lenders, investment houses, loyalty programs and precise finance estimates. But the benefits of mobile banking applications are not just limited to this there are a few more which are as follows:
1. Increased Security
Security becomes an important thing when it comes to mobile banking. Mobile banking solutions use gesture patterns and biometric data like fingerprint and retina scans besides traditional passwords and two-factor authentication.
Almost all financial institutions use encryption to protect financial information and privacy, that assures them a worry-free mobile banking. Even malware is less likely to threaten a mobile banking app because of the platform proliferation.
2.  Reduced operational costs
A mobile banking software helps the financial institutions to go paperless and save money on printing and delivery. They do not have to open new branches if more customers carry out banking via their smartphones.
Mobile apps help the banks to reduce branch operations expenses, maintenance and offer transactions 10 times cheaper than ATM transactions.
3.  Improved customer experience
A positive customer experience is paramount to any business, and the same applies to banks as well. With a mobile banking app, your customers do not get limited by working hours and the locations of branches or ATMs. By providing 24*7 services, banks can allow their clients to access their accounts whenever they want.
By collecting data on customers' behaviour, banks can create unique experiences for their users, which results in customer satisfaction and increased credibility. It also helps customers keep all finances under control so they're able to monitor their balances, get account alerts, transfer money instantly, check deposits, etc.
4. Accurate customer analytics
A mobile banking solution allows the banks and finance companies to collect and analyze actionable metrics. These metrics will help them get a better understanding of user interaction on their app.
By monitoring customer interaction, banks can focus on improving the customer experience. They can effortlessly track the number of active users, session intervals, retention rate, abandonment rate, and user churn rate, and usda property eligibility.
Besides this, mobile banking solutions can help you track the source of downloads. Crashes or slow loading can affect the user experience. At this time, performance metrics are of great help as they can determine why a mobile banking app might have a high churn and abandonment rate.
5.  Implementation of AI
Artificial Intelligence refers to intelligent devices and apps that do not need any human intervention. AI comprises multiple advanced tools such as chatbots, machine learning, analytics, algorithms, language processing, etc. These AI based tools have also affected banking technology.
For example, banks can use chatbots to resolve the customer queries. This can save a lot of time of bank's staff as they do not have to spend a long time answering phone calls.
6. Useful for marketing campaigns
Banks can use mobile apps as an effective marketing channel. They can inform their customers about their new offerings, like insurance packages, a new type of savings account, and cashback directly from the mobile banking apps.
Banks can also use mobile banking to conduct highly targeted marketing campaigns. For an instance, they can simply pinpoint the physical location of shoppers to their customers along with relevant offers. They can use mobile banking interface as a real-time engine that compiles the campaigns as per customers' shopping preferences.
7.  Better communication
Mobile banking apps contain the push notification feature that allows the banks and FinTech companies to attract new clients by sending them real time notifications about their offerings. Push notifications provide you with an attractive opportunity to communicate better with your customers.
Moreover, push notifications can increase your conversion rates because they can create a sense of urgency among the customers. They help the financial institutions and banks to share important details with their customers such as deposit notification, success or failure of transactions, special offers, discounts, credit limits and interest rate.
Summing Up
The lack of an advanced mobile banking app may cause your customers to switch to your competitor. This can cause a loss for your business. To avoid this, you should plan for mobile banking app development from a reputed company.
I hope this blog has provided you with everything about mobile banking applications. If you want to know more about mobile banking app development, then you can reach us at any time. Thanks for reading this blog. Follow this space for more such updates.
Author Bio:
Nikunj Gundaniya, Product manager Digipay.guru, one of the leading Digital wallet app development company USA, which provides mobile finance application development services. He is a visionary leader whose flamboyant management style has given profitable results for the company. He believes in the mantra of giving 100% to his work.