The Future of the B2B Sales Profession: Adapt, Integrate and Collaborate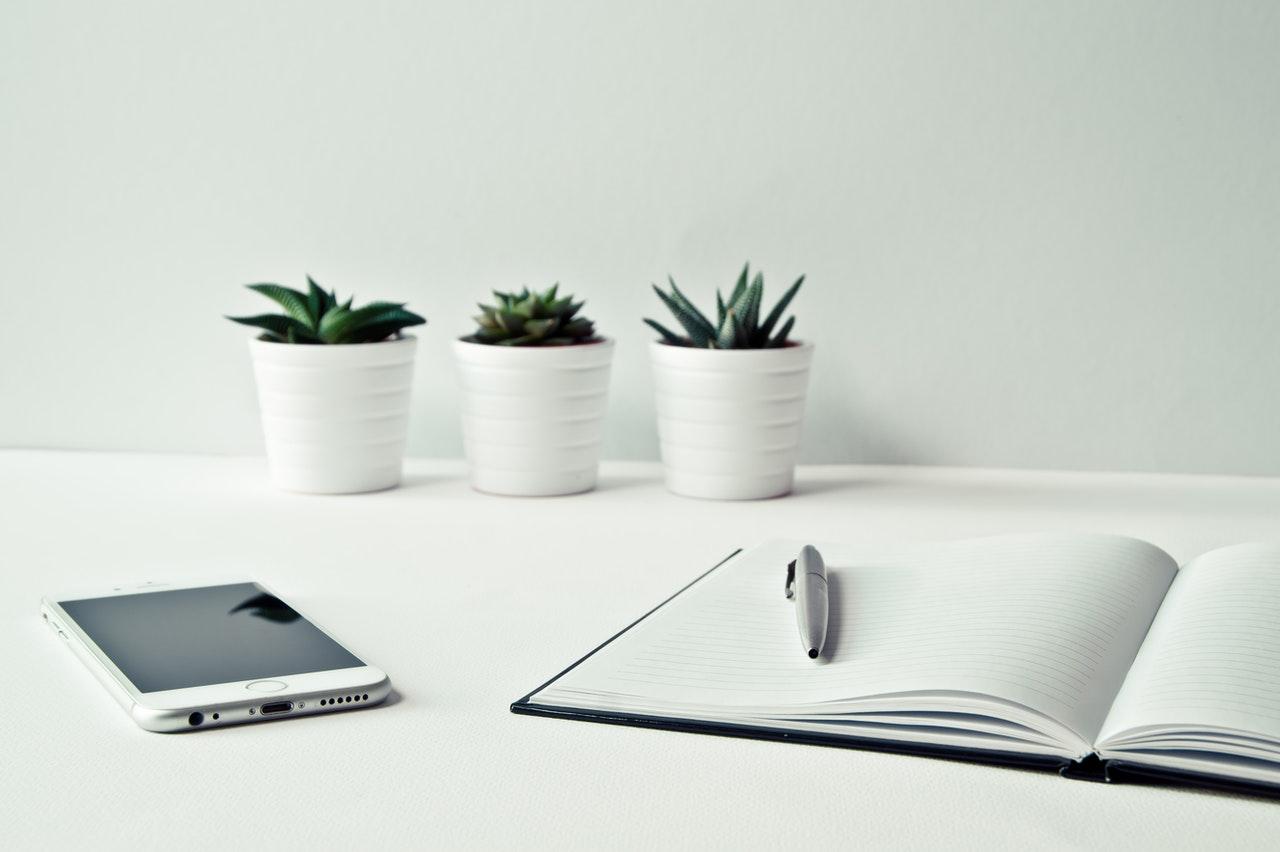 Predicting the future of any given industry is always an uncertain ordeal. The B2B industry has seen drastic developments in sales, marketing, and networking in the past year due to the global pandemic. Judging by published reports, 61% of B2B transactions now start online with potential buyers making an average of 12 searches before committing to a purchase.
Even without COVID-19 to push the industry into a new direction, the B2B sales profession has been moving into uncharted waters for some time. This makes innovative ideas and breakthrough features a must for any business to stand out on the market and attract new leads. What does the future hold for B2B sales and which trends can we look forward to in 2021? Most importantly, how can you prepare your own sales pipeline to better adapt to coming changes in clients' expectations?
Continued Shift from Physical to Digital
Discussing the change in B2B sales is nigh impossible without taking the past year's global pandemic into account. With social distancing and self-isolation in effect, businesses have adopted remote work conditions as the new norm. This has caused a shift in networking and collaboration to dedicated platforms such as Asana, Trello and Zoom.
Blogging and content writing have also seen a resurgence in B2B sales, allowing business owners to expand their marketing efforts to social media and email. With 2021 underway, we can However, thislude that remote work conditions will remain in effect for the foreseeable future due to health concerns. This shouldn't be seen as a negative, as digital media inherently offers a wider range of collaboration possibilities than what would be available otherwise.
Emphasis on UX and Personalization
Meeting clients' expectations is all about catering to their personal needs. The future of B2B sales profession lies firmly in User Experience (UX) integration as it will allow professionals to better target and cater to customers. Based on recent data, personalization was the top strategy for 47% of B2B marketers in 2020, with 90% of top-performing B2B marketers emphasizing customers' needs. In practice, a higher emphasis on UX translates to more research, segmentation and content curation in hopes of converting cold leads into clients.
Simon Ferguson, Content Writing expert and Sales Analyst for Get Good Grade and academic tutoring service online wrote on the topic: "Personalization in B2B sales can manifest in a variety of ways, including email personalization or articles and case studies written for certain demographics. Given its focus on B2B sales, this content should be written as professionally and with as much concrete, empiric data as is available. This, in turn, will grow your brand's reputation and instill further trust from both potential and existing clients, raising your overall sales as a result."
Rising Relevance of Sales Analytics
Pre- and post-B2 B sales analytics will continue to rise in relevance as we move further into 2021. According to published research, 77% of B2B marketers place an emphasis on data analytics skills when hiring staff, with 70% focused on creating high-quality content. Analytics can help B2B sales professionals know what types of content work and don't work for their target audience and how content should be published.
Post-sales analytics can also inform them of the exact emotional trigger which led a certain client to reach out and make a purchase. This in turn allows B2B marketers and content writers to develop highly-engaging content with SEO intent in order to attract as many leads as possible. The value of sales analytics is already unprecedented and its importance will only continue to rise as 2021 goes forward.
Virtualized Events & Presentations
Traditional fairs, shows, and conferences have been put to a halt due to the aforementioned COVID-19 crisis. Thus, B2B sales professionals are incentivized to think outside the proverbial box and focus their efforts on virtualized events and sales. Virtual conferences, trade shows, and sales panels can prove quite effective and most importantly – abide by social distancing norms as outlined by WHO. The situation has brought about a shift in priorities for B2B professionals as it allows them to reach more potential clients than they otherwise would.
Audio and video podcasts have become an effective marketing channel, allowing professionals to discuss industry trends and exchange opinions on the future of B2B sales. Drop-in, drop-out online presentations have also seen a surge in popularity, allowing sales representatives to easily showcase their value propositions without risking public health. Virtualized events have thus become the new norm in regards to B2B collaboration, prompting many international brands to adapt to the new status quo.
Sales Management Platform Centralization
Managing a global client base has always been a challenge, even more so now that physical networking has been put on the backburner. However, B2B professionals have plenty of CRM platforms to refer to when it comes to centralizing their sales operations under one roof. Tools such as Zoho, Salesforce Sales Cloud and Close have become increasingly more popular in 2021.
This had led their developers to increase focus on the development and refinement of new CRM features for the benefit of B2B professionals around the globe. In practice, B2B teams can now collaborate with their colleagues remotely and integrate different platforms into CRMs to allow for smoother client management operations. Centralizing all B2B sales activities in a single software package allows for better focus on servicing and analytics without the need for juggling different platforms.
Streamlined Sales Processes
Ensuring that clients can purchase the goods and services they need as quickly and smoothly as possible should be a priority for B2B sales professionals. This is especially true for those who operate in the eCommerce and international shipping industries due to the volume of orders in need of processing.
Based on available data, only 36% of B2B executives believe that sales representatives understand their problems and can offer clear solutions. Rethinking how eCommerce works and allowing clients to make orders without complexity will significantly boost their confidence in B2B brands in 2021. You can prefer e-commerce management software that helps to manage your orders, saving a lot of time & money by providing the most accurate information to make decisions quickly. Subsequently, higher sales will lead to bigger revenue for the companies involved in more streamlined sales as opposed to their competitors.
B2B Brand Humanization
While it is true that B2B companies are driven by production and profit above all else, brand humanization is still a priority. Humanizing one's brand through social proof, testimonials and employee showcasing can drastically raise the appeal of that brand for future customers. Brand humanization is especially important in abstract, digital-first industries such as SaaS and service outsourcing since very little human contact is involved.
According to sales data, 71% of customers are frustrated with impersonal shopping experiences, with 89% of businesses actively investing in personalization as of 2020. Successfully humanizing your brand will make it far more appealing and approachable, ensuring that B2B networking and subsequent sales can move forward smoothly. Most importantly, humanizing a B2B-centric brand will ensure that it stands out from the sea of other brands in the same niche through originality.
Post-Sales Lead Nurturing
Networking lies at the center of B2B sales – which is why lead nurturing will continue to find its supporters in the industry. Once a sale has been made, you should focus your efforts on engaging the customer or client to gather engagement feedback from them. What did you do right or wrong during the sales process? How can you improve on the existing sales pipeline? Your B2B clients will have plenty of feedback to offer if only you ask for it.
Likewise, nurturing leads with personalized emails or exclusive sales offers can also lead to repeat purchases from converted customers. Focusing solely on generating new leads while sidestepping already converted ones is a poor B2B sales decision, one which can cost your brand a lot. Focus on offering good post-sales support to your leads and their word of mouth will boost not only your revenue but brand reputation as well.
Future-Proofing B2B Sales (Conclusion)
Predicting which trends will come to the forefront of B2B sales is a difficult prospect, especially in the digital age we live in. However, we can prepare for the possible future by evaluating our existing portfolios and pipelines to eliminate potential business development detractors.
What you can do now is to apply for a sales certification program that will enable you to prepare your business for the future of B2B. Such a program is suitable both for sales professionals and business owners so don't shy away from investing in developing your B2B sales skillset. Future-proof your skills and you will be far better equipped to anticipate and prepare for changes in the B2B industry as they come.