Top 10 Essential Tech Gadgets That Should Be In Your Company
Technology around us has been infused into our daily lives, including both professional and personal circles. We see various gadgets being used to accommodate and facilitate people to complete even the most mundane of tasks all around us.
You can also experience their impact in offices and at workstations where the IoT (Internet of Things) have infiltrated our workspaces and provided tremendous convenience to employees, staff, HR, and administrative department. Plus, people adore them to no end.
According to a recent study by The SSL Store, the IoT Devices Market is anticipated to top $1.3 trillion by 2026. The global market for IoT was valued at $761.4 billion in 2020 and is projected to grow at a CAGR (compound annual growth rate) of 10.53% from 2021 to 2026. Furthermore, the global IoT Healthcare Market value is suspected to reach $14 billion by 2024, while Zion Market Research reports that the global IoT Medical Devices Market will be valued at $62.69 billion by the end of 2025.
In light of this information, let's take a quick look at some of the best tech gadgets that your company can put into good use.
1. Adjustable Work Desk
Adjustable desks have quickly become all the rage, offering people the ability to alter their desks' height according to their whims. While there are various manufacturers out there that you can choose from, many adjustable desks offer you buttons at one of the sides to lower to raise the desk higher.
Now, if you feel uncomfortable while sitting and doing your work, you can now simply stand, stretch a little, and continue working while you stand.
2. Charging Station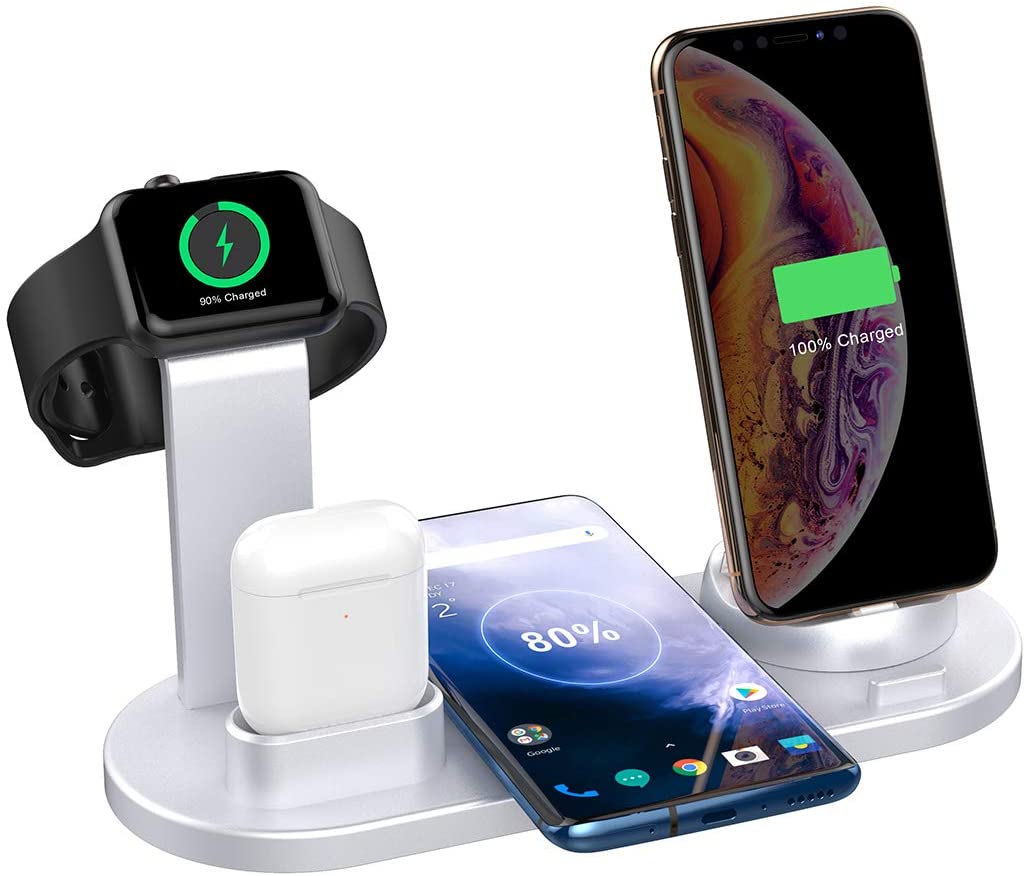 Multipurpose charging stations come in both wireless and wired formats. These are the boons of technology that can save your favorite gadget from dying off due to its low battery.
A range of multipurpose charging stations is available that offers you compatibility with a wide choice of gadgets, including smartphones, smartwatches, ear pods, and much more. Plus, with numerous ports and charging bays all combined together, a group of people can use the charging stations at the same time without having to wait in line.
3. Espresso Machine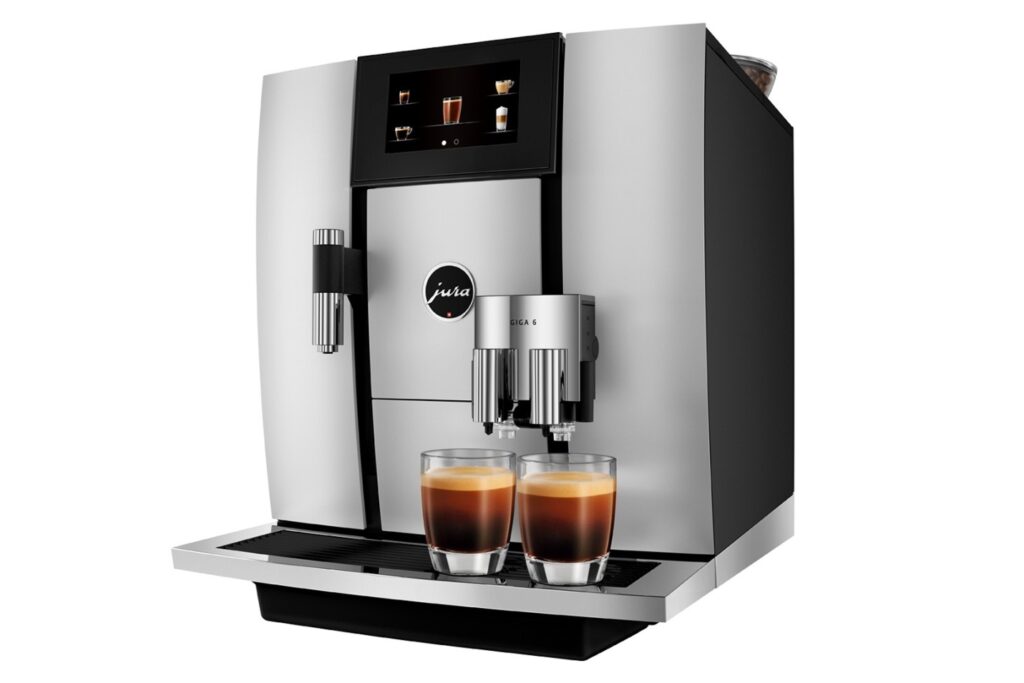 Espresso machines are simply loved as much of our working class cannot stand a day without their favorite hot beverage. Coffee is definitely an addiction, and to further fuel that addiction, numerous espresso machines have been introduced in the market that can make you simply go "WOW!".
Some offer wireless connectivity via smartphone app, enabling you to schedule your coffee intake, so the next time you walk past, the cup is all ready, filled, and you don't have to wait any longer.
4. Indoor Air Purifier
You should know that it's a fact that the indoor air quality of poorly ventilated offices falls over time. This means the air you breathe inside becomes much more harmful to the air out in the open. Air purifiers are a great solution as they remove irritants and airborne particles, cleaning the air, and keeping you healthy.
Nowadays, you can find a variety of smart and intelligent air purifiers that are also available in portable sizes but carry twice the punch in their functionality.
5. Office Printer & Scanner
Portable scanners these days are legit when it comes to offering the tremendous ability to carry them around simply in your pocket. These long, slim, and sturdy look-alike to pen cases are powerful enough to capture high-quality images and scan documents, retaining the original quality as well as offering you results in HD resolutions.
With these in your hands, you don't even have to send an email to HR to get your documents scanned. You can pretty much do it yourself wherever you want with a simple press of a button.
6. Portable Projector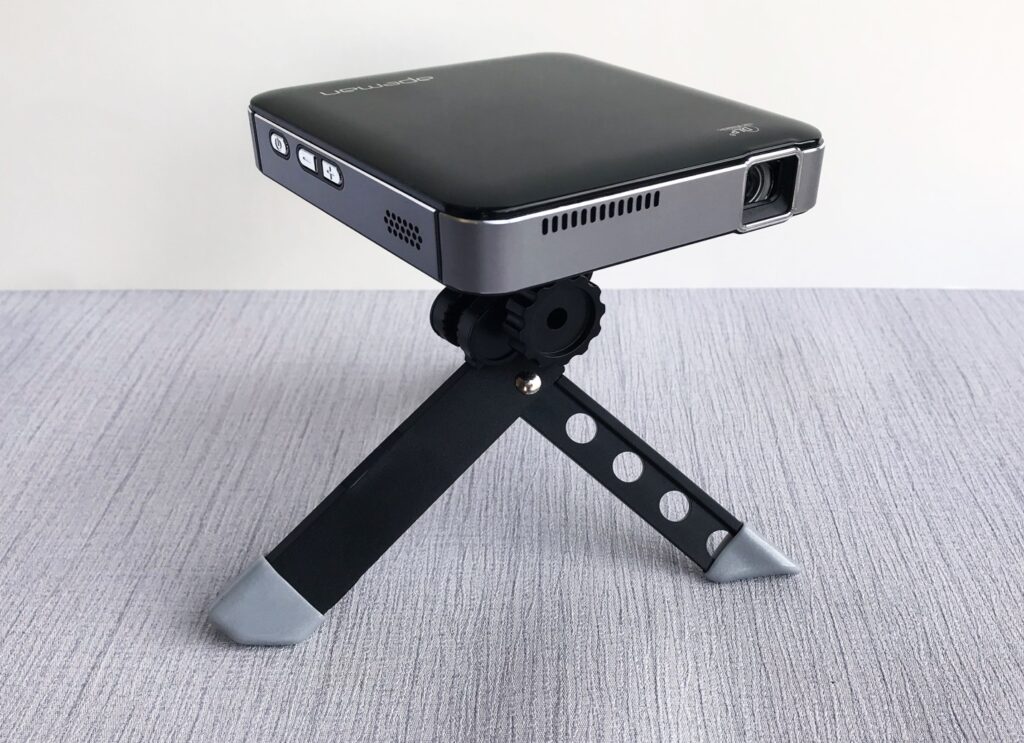 If you are somewhat a busybody who always has a presentation to show off your skills to others but rarely get the chance to do so, this gadget here is for you. Portable scanners allow you the ability to have your presentation quickly put up on your choice of background wall or screen simply anywhere.
Now you don't need to request for the meeting room to be booked or made available anymore. You can pretty much start your own meetings wherever you choose.
7. Stationery & Office Supplies Set
Things can get pretty messy at times, and a clustered environment can downright kill your creativity as well as a critical thinking process. Remove all the muddle and chaos you have created for yourself by using stationary and office supplies storage sets.
They come in one big package allowing you to keep all of your office stationery in a neatly organized and orderly manner. Phew! Now you can work without tumbling things or your hand bumping unintentionally in other office materials.
8. Universal Laptop Docking Station
People want solutions to various problems, and one problem that we all face is that our laptops have limited ports to attach additional devices.
But no more! These universal hp docking station offer you the tremendous utility of numerous ports and port types made available at your disposal. Now you can connect multiple USD drives, HDMI cable, internet cable wire, and much more with the help of these beauties.
9. Wall Mounted Digital Displays
Wall-mounted digital displays not only make your office environment more engaging and interactive but can also be programmed to showcase company targets, an employee of the month, current stock standings and much more.
In fact, you can pretty much use them to promote your work culture for those who visit your office or workplace to become a part of your company's dream.
10. Wireless Multimedia Keyboard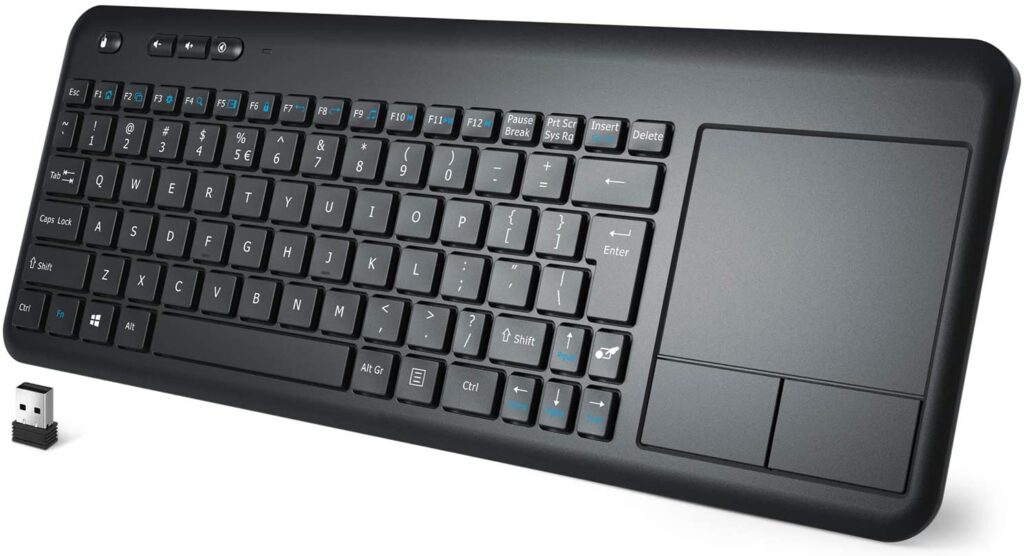 If you have used a wireless multimedia keyboard before, you know exactly the amount of fun you can have. Able to connect to a computing device through wireless connectivity within a suitable range, you can pretty much access any computing device, whether it's near or far.
Moreover, you can also use them to connect to your favorite multimedia devices located within the vicinity of your office. Lower down the volume of a TV channel, no worries at all!
Conclusion
We have already entered h an era where technology and its intervention in our daily lives have become a norm. In fact, in workplaces, introducing new gadgets for the workforce to provide them facilitation is much appreciated.
I hope this post was able to provide you with some meaningful insights as to the different types of gadgets that you can deploy to accommodate user needs in a work environment further. While the future is still uncertain, let's cross our fingers and see where tomorrow leads us next. Cheers, and all the best for your future endeavors.
Author Bio
Stella Lincoln currently works as the Assistant Editor at Assignment Assistance. This is where higher education students can acquire dissertation help from experts specializing in their field of study. During her free time, she likes to surf the internet to find out about all the latest developments in tech.