Top 5 SMO Tools For Your Small Business In 2021
SMO (Social Media Optimization) is all about integrating SEO (Search Engine Optimization) with social media platforms. However, optimizing social media is time-consuming, but with the best SMO tools, you can save lots of time doing the same.
This basically involves blogging and bookmarking sites, RSS feed, and also the use of social media platforms to boost traffic to a website. Some of the common benefits include establishing the internet authority of a brand, strong social media presence, and helps to improve the site's organic search results.
Social media marketing is growing rapidly nowadays, and several businesses consider this an opportunity to grow their business in the long run. At the same time, successful small businesses make use of these tools for their business.
Top 5 SMO Tools for Your Small Business
Choosing the best SMO tools can help you to boost your website ranking on the search engine result page (SERP). Moreover, this tool will help you to understand your client's requirements and minimizes your workload to some extent.
So, for you, we have shortlisted the best SMO tools for your small business in 2021 that will make your task easy and convenient.
1. AgoraPulse
AgoraPulse is one of the best social media optimization tools or SMO tools for your small business in 2021. With the help of this tool, you can manage several profiles in one place.
The best benefit of using this tool is that it provides moderation tools and with the help of this, you can track all your social media trends and also do competitive analysis.
Some of the best features of this SMO tool include keyword listening, track mention and comments on Facebook, calendar view, team functionality, Twitter management, Facebook content automatic moderation, Facebook analysis, and much more.
2. Feedly
Feedly is one of the top SMO tools that can help you to find and save content. It is a strong feed reader that aggregates data from around the network into one suitable place.
The primary features of this SMO tool are search functionality, RSS feeds, privacy options, multi-languages, automatic notifications, application integration, blogs, read later, and much more.
This is a powerful SMO tool for small business owners that is also available as a cloud-based service. It compiles news feeds from various online sources, and you must use them to make your task easy.
3. Canva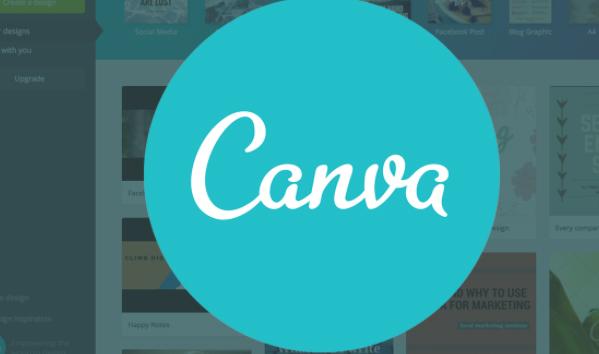 Canva is also one of the best tools for SMO. It features visual content effectively for every small and big business. This tool highlights creative visual content and offers many templates for creating the same.
Trust me; this is one of the best SMO tools that will help you to create top images for your website that you can promote on your social media platforms to gain maximum benefits.
You can use this tool absolutely free of cost, and if you want to enjoy more templates and features, you can grab the premium version of this tool. You can also create a presentation and make a CV with this tool.
4. Hubspot Social Media Tool
Hubspot social media tool makes it easy to analyze and track every activity on social media platforms. This SMO tool is one of the most popular ones for your small business in 2021.
On the other hand, this tool can help you to evaluate your marketing campaigns, and you can start creating and publishing social posts with Hubspot.
This tool is actually a part of marketing software that helps you to publish and monitor your content. Also, it creates real connections with your followers. Thus, this is the all-in-one best tool for your small business in 2021.
5. Edocr
Now, let's discuss the last SMO tools for your small business, i.e., Edocr. This tool enables you to publish and share content on social media. The best part of using this tool is that it is absolutely free to use. This tool is very helpful to boost traffic to your website.
This tool also helps you in branding if you link this account with Google+, and it allows embedding document viewers on site. On the other hand, you can also earn money by sharing your content on Edcor. This will add value to search engine optimization.
The primary goal of this tool is to increase your visibility on social media platforms by listing your business on directories. At the same time, with Edocr, you can create and share e-books on social media. Thus, this tool will increase your followers and online presence to some extent.
The Final Thoughts
Don't waste your time optimizing social media, as it is very time-consuming. For this, you can consider the best SMO tools for your small business in 2021 that you make your task effortless. Consider all the above-listed tools as these are the best ones as compared to other tools. If you wish, you can also mention some more in the comment section below.
Author Bio:
Jais Frank is a freelance content writer and enthusiastic blogger. He is the co-founder of The Legal Guides. He contributes to many authority blogs such as The Parents Magazine and The Dating Dairy.