What is Magento Extension And Why You Need Them?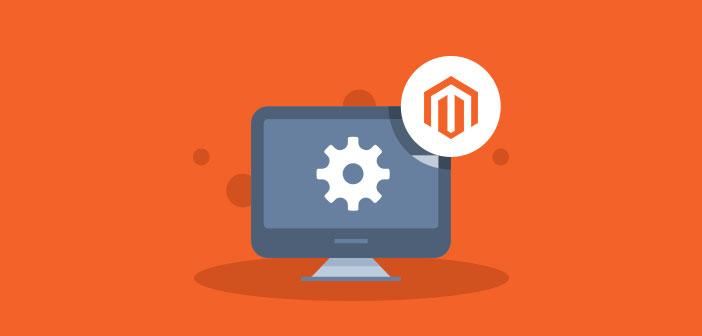 All eCommerce solutions should prioritise creativity and adaptability in order to maximise online company effectiveness. Many businesses have found success using Magento, making it a popular option. Setting up an online shop with a wide variety of useful features and functions is facilitated by the Magento extension, which is also used to boost efficiency. Yet, not everyone is familiar with the Magento extension or can tell you if you're picking the best one for your website. Therefore, you can always consider consultation with the Magento 2 Extension Developers or Magento 2 Extension Development Company.  This article goes into the depths of Magento Extension. 
What is Magento 2 Extension?
 To expand the capabilities of the standard Magento 2 store or website , developers can install additional modules, or extensions, written in PHP. Whether it's a user's interaction with the site's front or back end, it all passes through an extension. Settings, database schemas, database data, renderer objects, utility aids, data models, and action controllers are all stored in Magento extensions as containers. Any combination of the seven possible components makes up a Magento 2 extension. Thus, Magento 2 Extension is like a program that provides a certain feature to your online store built in Magento Platform. One can hire a Magento programmer or Magento Development Agency to develop an extension as per the feature or function required in the store. 
Where can you get Magento Extensions Developed? 
Magento's extensive partner network creates extensions so you may customise your online store and manage it anyway you see fit.
Additionally, the Magento community offers us with a wide selection of modules, both free and paid, which can be obtained via the Magento Marketplace catalogue and the websites of third-party developers like BSSCommerce, AheadWorks, Amasty, and so forth.
With Magento's basic features and extensions, we can do a lot even if we don't know how to code. The best way to extend the functionality of your Magento Store is to get Magento Extension Developed by a Magento 2 Extension Developed Company. 
Uses of Magento Extensions – Need of Magento Extensions
The potential for Magento extensions is practically limitless, both in terms of quantity and variety. Orders, checkout, shipping, buttons, marketing, integration, reports, navigation, search, reviews, and more may all benefit from extensions. Better product photos, a straightforward menu, dynamic category pages, and individualised content may all boost a website's appeal.
Integration with third-party apps, social networks, payment gateways, and email providers is possible via extensions. Discounts, coupons, prizes, membership, and promotions are all examples of extensions that may be used to boost client loyalty.
As a result of the sheer number of options, Magento Commerce cannot afford to develop these add-ons or Extensions. Therefore, the Magento 2 Extension Developers can help you build a custom Magento Extension as per your needs. 
How to Install Magento Extension?
After purchasing an extension, be it via Magento's official Market or directly from a developer, it must be installed on the web shop or website where it will be used.
Because of the technical requirements of the installation, it is recommended that you hire a Magento Programmer to help you. It's best to get in touch with the Extension creator directly to get the extension added to your site.
Where can you buy Magento Extensions apart from custom development?
Magento Marketplace
Because it is the official Magento extension shop or marketplace and a global eCommerce resource for implementing and serving Magento solutions with new features and functions, Magento Marketplace is always the first option for both developers and store owners.
The official Magento 2 extension shop or marketplace provides merchants with a streamlined interface for discovering high-quality items and services to extend the capabilities of their Magento stores and provide engaging customer experiences.
In addition, the marketplace gives extension creators easy access to a sizable and expanding audience. So that merchants only purchase reliable technologies from the most reputable Magento developers, the Magento Marketplace has implemented a new vetting procedure that involves a technical, marketing, and commercial value evaluation.
BSS Commerce
When it comes to Magento 1 and Magento 2 modules, BSS Commerce is among the finest vendors. They create both free and paid extensions for both versions.
BSS Commerce offers the greatest Magento extensions available, so that you may construct your Magento stores more effectively while also addressing the limitations of Magento's out-of-the-box configuration and providing your consumers with a better shopping experience.
Essential things to know while choosing a Magento Extension
Magento add-ons, like any other type of software, benefit from regular updates. You should thus seek out the developers who take an active role in delivering new versions and fixing any issues that may arise. Since each new edition improves upon its predecessor in terms of both intelligence and functionality, this is inevitable.

Consider the provider's overall quality in terms of things like code quality, responsiveness to customer service requests, and the like. If you're still curious about an individual extension, you can always read through the testimonials that are shown prominently at the webpage's conclusion.

Providers often boast about new, unique extensions, while in reality they are identical to those already announced. Still, it all comes down to how the consumer is treated. Both the front- and back-end demos are worth your attention.
Conclusion
Hopefully, the above guidance has helped you understand about Magento Extension in detail and select the optimal Magento 2 extension for your company.