Why Use Stellar Data Recovery Free edition for Mac software?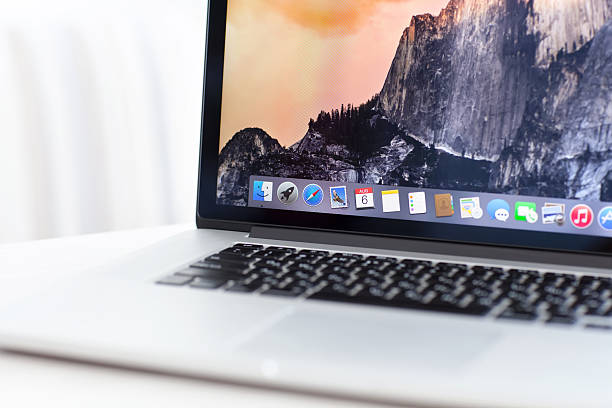 Imagine a situation where all your data stored in your iMac or MacBook Pro device somehow got deleted, and you do not have any backup of your files. Isn't this stressful? It certainly is! Almost every person faces this situation one time or the other. It can be either some vital office files or some pictures with lots of memories attached to them. However, a new application has been launched, bringing back files that you might have mistakenly deleted from the trash. This application is known as Stellar Data Recovery Free Edition for Mac. It is a powerful tool to revive all the data lost from either the internal drive or the external drive.
How Stellar Data Recovery Free Edition for Mac software Works?
The best part of Stellar Data Recovery software is the easy-to-use interface that allows even a first-time user to navigate the application easily. This is a boon in this computerized world to all those who store their essential files in their Mac devices for ensuring maximum security. Unfortunately, due to the complexity of the systems, one might lose one file or two by mistake. However, with the presence of Stellar Data Recovery, you do not have to freight about it too much to get the data back. Recovering files from internal and external drives features its primary task. To revive back the files, it undergoes the following steps:
First Step: It runs a scan on the drive and the type of file you selected in the options.
Second Step: It displays all the data that it has recovered from either a quick scan or an advanced scan in a well-formatted manner for easy understanding.
Third Step: The application will revive the data chosen earlier by selecting the Recover option and the recovery destination.
Fourth Step: It saves the recovered data in the destination chosen.
This is the complete process of how a Stellar Data Recovery Free edition for Mac operates. The depth of the scan depends on the user's preference, thus providing complete freedom to choose options based on the requirements.
Advantages of Free Mac Data Recovery Software
Suppose you are struggling to recover some important data that you have deleted by mistake. In that case, Stellar Data Recovery will help you most efficiently compared to other available recovery software. If you are not using this product, you are missing something worthwhile.
1. Free Data Recovery support
No activation, no payment nothing. Simply install Stellar Data Recovery Free Edition on your Mac and retrieve 1 gigabyte of lost or deleted files for free. Great, isn't?
2. Supports variety of devices and filesystems
Though Stellar Data Recovery Free Edition is available for free data recovery that doesn't mean it lacks support for the latest filesystems or OS. This software runs smoothly on Big Sur, supports APFS, APFS Encrypted, APFS Filevault (Encrypted), Fusion drive (non-encrypted), 4k/2k large sectors hard drive and much more.
3. It gives them the freedom to find a particular format of file from a particular destination
With this software, you can run a scan to look for a file with a particular type of format. You can even narrow down your filters by selecting a specific location for the scanning process. In this way, you can reduce the time taken to scan to a significant level.
4.  File formats supported by the software
Stellar Data Recovery software supports almost all types of file formats. No matter which format you choose, be it PDF files or word files, JPG, PNG, TIFF, BMP or MP4, MOV, MPEG, FLV or MP4, MP3, you will be able to get back your lost data conveniently. Thus under one platform, you will get all the assistance you require to get your lost file back. And in addition, you can add more file headers with the help of the software advanced settings.
5. Availability of Multiple versions for different users
To your surprise, Stellar Data Recovery is available in 4 different editions i.e. Free Edition which recovers 1 GB of deleted files for free, Standard version, Professional, Premium and Technician Editions. You can check out the complete comparison of the Stellar Data Recovery editions here.
6. Recovery of Emails
Not all data recovery software provides the feature to recover deleted emails. However, Stellar Data Recovery for Mac software offers this feature, thereby offering multiple assistants under one platform.
7. Resume scan function
With the availability of the option of resuming the scan, you can complete the process anytime you want. This gives you the flexibility to conduct the method according to your time availability.
Verdict
Thus, we can see that Stellar Data Recovery software can be used both in the Free and Professional versions. Under the free version, people can recover 1 GB of lost data without the need of activating the software. With the Professional and Premium versions, users can also repair the photos and videos that were corrupted at the time of data loss. Thus, this software provides a complete package, thereby providing a one-stop solution to all data recovery problems that a person can face.