Best mobile apps for sports fans
If you are that person who fantasizes about your favorite team making it to the Super Bowl or winning the World Series, the chances are that you are an avid sports enthusiast. Sports is an essential source of entertainment around the world that intrigues millions. The best games of all time have witnessed massive audiences. However, FOMO, aka the Fear of Missing Out, can sometimes haunt you, mainly when your other commitments stop you from sticking to your fan schedule.
Nevertheless, thanks to smartphones these days, the best sports app will help you access all the information right at your fingertips, including the outcome of your favorite teams' game schedule, outcomes, performances, and more. So regardless of the sports niche of your choice, there is an app available for almost every game you can think of under the sun.
Now that being said, let's jump into the list of the best sports app without further ado.
In the digital age, ESPN has become a name synonymous with global sports news. Before the internet took over the world, it was also a popular service provider in the TV sports network arena. Though the whole world saw the online revolution with suspicion, ESPN heavily invested in adopting the new trends and grew to become the go-to resource for fans of every sport under the sun.
ESPN offers comprehensive coverage of everything from the most popular sports events like Premier League football, NBA, and NFL to fringe sports like lacrosse, field hockey, and pool. The app is also entirely all-inclusive. In addition, their site and updates for 2020 are aimed at growth areas such as live streaming and eSport coverage.
If you are passionate about American sports, you have likely heard about Bleacher Report. After all, much like ESPN, this app has been around for a while. But that doesn't mean it is out of vogue. On the contrary, the app has been regularly updated over time to improve user experience and remain on the top as the best.
The one feature that makes Bleacher Report stand out is its level of customization surrounding the content it delivers. So, if you are only interested in a specific sport, team, or even league, you will easily be able to set up the homepage so as to receive tailored content and notifications. What's more, you will also get to sync the app with your fantasy team account to get all the information under a single roof.
As far as social media presence is considered, Bleacher Report goes a step ahead. Meaning, users can easily engage with like-minded people to discuss the sport of their choice and exchange views with fans of opposing teams.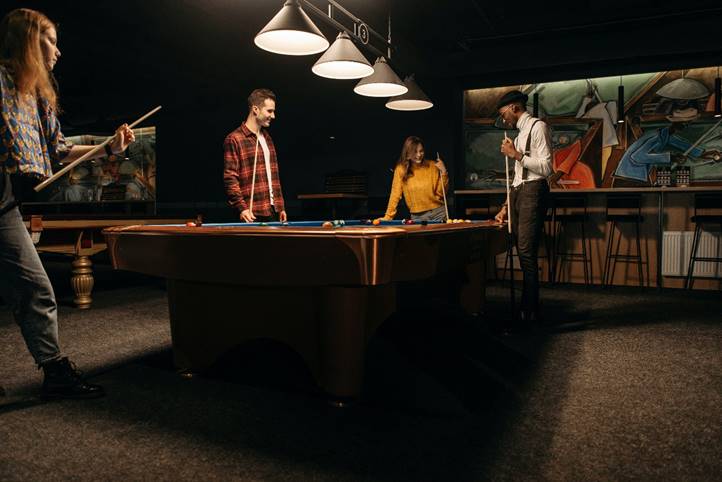 A lot of people imagine BBC as an old-fashioned sports app, thanks to its reputation. However, it is more than just a basic application. Its online offerings are frequently updated, and it is safe to say that every other app on this list except ESPN could learn plenty from how BBC approaches digital technology.
Just like how a sports app should be, the BBC Sport app is exceptionally user-friendly and cover a wide array of sports and sports events. It also has a panel of the most talented and well-respected journalists around.
Furthermore, the BBC app's tie-in with other BBC products like iPlayer translates to one of the best sports platforms in the world for articles, video content, podcasts, and radio commentary. Nevertheless, you must remember that the app does restrict UK-based users' access to certain features.
Online sports betting is an excellent form of entertainment these days, especially after its legalization in 2018. Now that the NBA is around the corner, the top sportsbooks have odds for the upcoming NBA events. And the Oddschecker app proves to be a vital resource for sports enthusiasts, even if you don't ever plan to wager on a sports event.
The app offers all the inside information from major sportsbooks on who are the top favorites and outsiders of a significant event in every sport you can think about.
Do you want to know the expert opinion on who the major forces are for the NBA, whether Tampa Bay Buccaneers will win the NFL season, or anyone can challenge Mercedes in F1? Oddschecker is where you can get your answers.
Alongside being user-friendly, the app also covers a wide array of various sports. And as you scroll through, if you feel like wagering on an event, Oddschecker offers the added benefit of accessing all the odds offered by the major bookmakers. Of course, you can also connect with the sportsbook directly from the app to place your bet.