How To Create WordPress Multi-Page Form
Do you want to get more information from your users without scaring them? You can achieve it with ease. All you need to do is to create a multi-page page form on your site. Having a multi-page form on your website helps you to engage your readers well.
Your goal is to ensure users go through your forms. If you want to increase your form's conversion rate, remember to have a milt-page form on your site. That way, no one will abandon your form half-way. Are you looking for ways to have a multi-page form for your website? There are simple steps you will have to follow.
A guide on how to create WordPress multi-page form
download WPForms plugin
You will require this WordPress plugin to begin your process. Ensure to install and activate it on your computer. But you need to have an account. Once you have bought the license, log in to your account and go to the download tab.
Then, you can press the download WPForms button to download the zip file.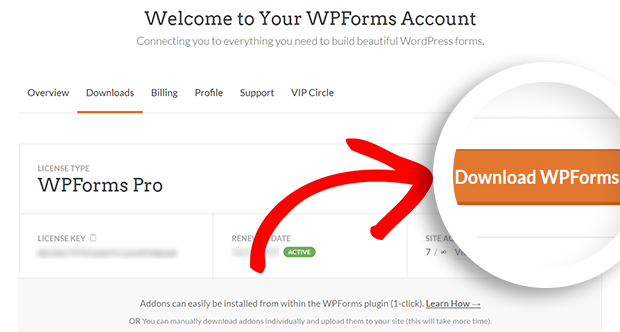 Have you done that already? You can go on now and install the forms on your website.
Just navigate your way to the place where you intend to install your WPForms.
Are you with the admin dashboard? Go to the plugins and then add new options. On your next page, press the upload plugin button.
Can you see the upload plugin option? Proceed and click there. You will be directed to choose the file option. Press the button to select the WPForms zip file.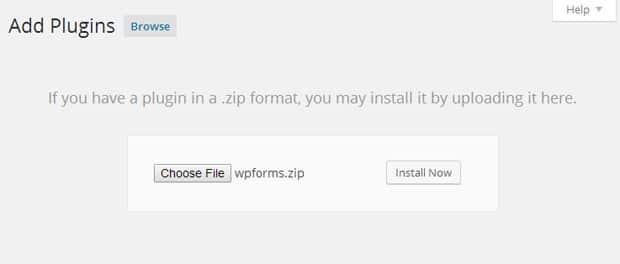 Are you done with uploading? You can press the install now button. Go to your next step, and that activation. There is an activate plugin button you will be expected to click.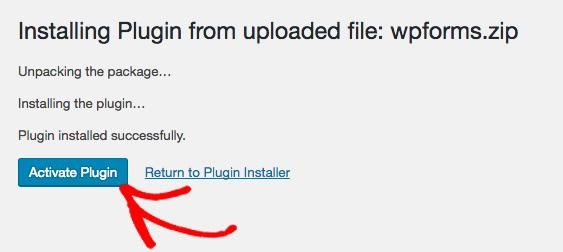 Are you there? Ensure to provide your license key to verify your WPForms. Once done, you will be allowed to include addons within your WordPress dashboard.
Create your first form
You are now fully done with activation. Proceed to create your first form.
Here is a simple procedure. Just go to WPForms. Are you there? Can you see Add New? Click that button. It's as simple as that, and you will have created a new form.
Ensure to give a name to your form. Once you are through, choose from templates provided. The WPForms offer read-made forms to help you speed your creation proves.
Do you have a specific form requirement? You can pick a template that matches your specific needs. Or pick a blank form. After a click, the template will bring the form editor.
Click on those fields from the left-hand column. That way, you will add them to your form. When done, click on any field in the form, and it will enable editing. Also, it's easy for you to drag and drop the form fields.
Have you added a few form fields? You are now getting ready to add a new page to your form. Just click on the page break field. You can locate it under fancy fields sections form from your left column.
Done? You will realize that WPForms adds a page break marker just to the bottom. Also, your first-page marker will appear at the top of your page.
The submit button will also be taken to your next page. Noticed it? Your first page will have a "next" button.
Go on and click on your first-page marker. It's at the top, and that will allow you to edit your multi-page form features.
In the left-hand column, pick your progress bar type. The WPForms offer you a chance to use a simple progress bar. You can pick connectors, circles, or none.
You can select the color of your page indicator. Do not forget to give a title for your first page.
Want to edit page break marker properties? Just click on it. Will allow you to create the changes. You can also give a title to your next page. It is also easy for you to edit the text to show on your next button.
You can add several pages as you wish and also page breaks. After creating your form, don't forget to press the save button. You can see it at the top on your right-hand corner on your screen.
Congratulate yourself! You have succeeded in creating your first multi-page form.
How to add your multi-page form to your pages or posts.
With WPForms, everything is super easy. Edit the present page or post. Or create new. Look at the top of your post editor. You will find the Add form button.
Just click on it. You will notice an insert form popup.
You will be required to choose your form from the drop-down list. Once done, go on and click the button "Add Form".
Have you noticed WPforms shortcode? It will be added to your page or post. Go on to save. You can also publish your page. Go to your site and observe your multi-page form in action.
Conclusion
You are now done with creating a multi page form wordpress. The article guides you through simple yet effective steps on your journey. Having a multi-page form on your site will raise the conversion rate since it will engage your users well.
Author Bio
Naman Modi is a Professional Blogger, SEO Expert & Guest blogger at NamanModi.com, He is an Award Winning Freelancer & Web Entrepreneur helping new entrepreneurs launches their first successful online business.
Social Media Links Below:
Twitter– https://twitter.com/namandigital
Facebook– https://www.facebook.com/NamanModiDigital
Pinterest – https://in.pinterest.com/NM_Digital/
Instagram– https://www.instagram.com/naman_modi_digital/
Gravatar     hello@namanmodi.com    Ebuilderz@naman4090