How To Use Instagram Reels? [Complete Guide]
Just like TikTok, Instagram Reels too allows you to create 15- seconds musical videos. Hence, everyone across the globe is comparing Instagram Reels with TikTok and we can see they are into tough competition.
By the way, there are various questions that might be bumbling in your mind such as How to use Instagram Reels? What exactly is it? Or what to do if the Instagram reels is not working? Okay, I get it and I have all the answers  Go through this blog and get the complete guide on Instagram Reels.
What is Instagram Reels?
Instagram Reels is a fun way to share amazing and engaging music video content with your followers. This feature is available in almost 50+ countries. Just like TikTok users here on Instagram people can record, share, and edit their videos in 15-30 second clips. You can get check Reels on either in Stories, Feeds or bottom of the user profile.
In a nutshell, Instagram Reels is another best way to create your fun-loving moments and share them with your followers. I hope now you have understood what Instagram Reels is. Now in the next section, we will discuss how to use it.
How to use Instagram Reels?
 Using Instagram Reels is easy as pie. You can navigate it within a few steps. Below I am mentioning how to access Reels on Instagram.
Launch Instagram on your device and tap on the camera icon.
Here, you will get the option of Reels on the screen.
If you are using Reels for the first time tap on "Get Started" as shown on the screen.
On the left side, there are four features.
The first icon is for music when you tap on it there are two options from which you can add music.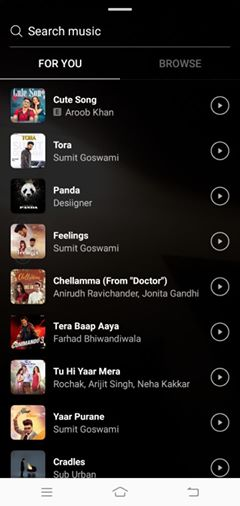 The second feature is for video speed. You can select from. 3x, 5x, 1x, 2x and 3x.
The third icon is used for effects. You can refer to the below-mentioned image for a better understanding. You can also swipe the various effects.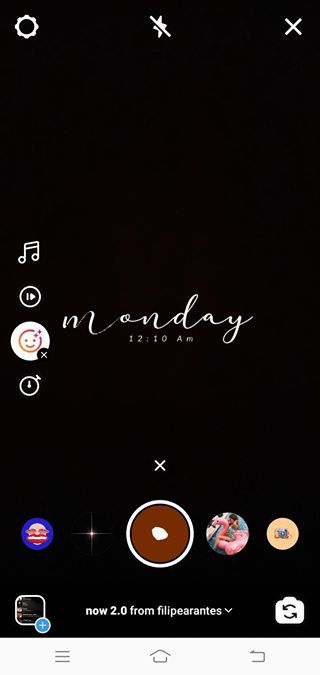 Here comes the last feature. This icon will allow you to set the timer according to your preference
Now once you are all set to go with Instagram Reels, tap on the button located on the center of the screen. You will get two options to share your Reels on stories or under the Reel menu.
As soon as you select the location and tap on Share, it will be showing under your Instagram profile.
This is how you can use Instagram Reels easily without many efforts. However, there are many users who are already using it and getting an issue with Reels. Therefore this guide will also take them to the troubleshooting process.
What To Do When Instagram Reels Is Not Working?
 Here in this section, I will share the easy hacks to solve this glitch. So, the quite upfront method is to install or update the latest version of Instagram. If there are any sort of bugs, the latest update will fix it and you can enjoy using Reels.
Login-Logoff Insta Account
 Yes, this is another quick way to halt this glitch because there are chances that your Instagram account is having some issues.
To log out your Instagram account tap on a hamburger or horizontal lines on the right side upper corner.
Scroll down till you get the feature to log out. You will be logged out and redirected to the login page. Here you can again enter your account credentials and check if Instagram Reels is working or not.
Install Instagram Beta Version
According to many users, after updating the latest version they are unable to get Reels. I would recommend going with Instagram's Beta version. However, I am sharing the steps below to get the Beta version.
Launch Play Store on your smartphone and search for Instagram.
Once you click on Instagram, scroll down and there you will get the option to join the beta version.
Tap on Join for the next confirmation.
Your account will work as a beta version program. Yet, this process may take a few minutes to complete.
Hence, you need to wait for a maximum of two days for the Instagram Reels to get on your Insta account.
Clear App Caches
According to one of our readers, when she cleared caches on her smartphone and headed back to check the Instagram Reels, it worked! You can too follow this method in the following ways.
Launch Smartphone's Settings and check applications on the list.
Scroll down to get Instagram and tap on it to continue.
Click on Storage and then Clear Caches.
I hope this method works. You can also directly report your problem to Instagram. Refer to the below-mentioned steps:
Launch Instagram on your device and tap on three horizontal lines on the top right side.
Scroll down to the Settings and then tap on Help.
Here you will get the option to Report a problem. Tap on it to continue.
On the next screen instruction, choose Report A Problem.
Now, enter the glitch e.g Instagram Reels is not working and tap on Submit.
This is how you can directly share your issues with Instagram.
Final Words
Indeed, Instagram Reels is the best way to share your moments with your friends, family, and followers. You can tell anything within 15-30 seconds of time frame with the help of music, effects, and so on. I hope now you are able to understand what Instagram Reels is and how to use it.  If you have any questions or queries related to this blog, let me know in the comments section below.