How to Work with Opinion Leaders in China? 5 Practical Tips
Opinion Leaders in China, also known as Influencers in the western world, are primarily bloggers, celebrities, business people in different genres, an impressive social media presence, and a substantial online following of their media posts. Their followers idolize them and entirely trust their opinions on issues, and their endorsements are weighty.
Influencers trust the consumers because people feel a sense of closeness to them due to the strong interaction they share, and they rely on the influencers to give the right information to them. Hence, companies and brands work with these OLs to increase their sales and amplify their online presence by shaping the public's perception of a product or service and spreading positive reviews to their followers.
Becky Li, a Chinese Digital Influencer, once sold 100 Mini Coopers at almost $40,000 in 5 minutes online! This instance precisely is how much influence these OLs have on the masses through their social media platforms. Although there is a ban on access to western media in the Chinese market, there are domestic platforms that these influencers use to promote brand awareness. A similar version is used in the Chinese media for every popular social media platform used here in the West. WeChat and Weibo are some of the commonly used apps that OLs use for blogging and streaming, and they are similar to Twitter, Facebook, and WhatsApp.
Chinese consumers constitute 30% of the world's consumers of luxury sales, and the market has snowballed in the past decade. It is no surprise that the Western market is seeking every opportunity to partake in China's immense venture. Due to the peculiar social media terrain and stiff competition, it becomes crucial to team up with Opinion Leaders in that space to penetrate the market and create exposure for their brand. Here are five practical tips to consider when working with Opinion Leaders in China: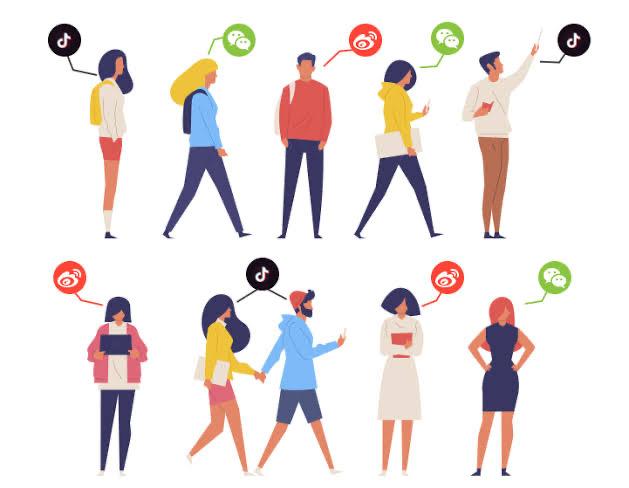 Influencer With Expertise
When searching for a face for your brand, it is best to approach an influencer with expertise in the industry you are trying to promote i.e.cosmetics, consumer electronics. Their knowledge and passion for the product or service make it easy to convince their followers of their recommendation. It also helps if the influencer's demographic and personal taste is close to your target audience and aligns directly with your brand.
Google Analytics and Instagram Insights help analyze your followers' in-depth details to recognize your brand's perfect opinion leader. Monitoring and Search Engine Platforms for Opinion Leaders such as MyPrad, KOL Store, Robin8 are also available to help your research find a natural fit for your brand.
Focusing on Engagement
Having a large following does not necessarily equal real influence. It is vital to understand whether the OL has absolute control over their following and can propel their purchase choices. Focus on their engagement with their audience, how often people share and comment on their posts; it shows how much people are interested in what they have to say. Influencers that focus and post on a niche topic like interior décor, cars are likely to have a dedicated following and make more impact than OLs with large numbers and no real sway power.
Cooperate With an Influencer
Invest in a genuine long-term relationship with your brand influencer; let them understand the brand's journey and values. An effective partnership requires transparency and vulnerability on both ends. When there is a deep understanding of a product, there will be more conviction to sell it to others. Realness is a quality that has to be elevated well between the brand and the influencer because consumers can detect authenticity, which motivates them to buy into a brand. A long-term collaboration allows you to collect a reliable body of data from the influencers, which helps comprehend the engagement rate by demographics, changes in trends over time, and the influencer's overall competence.
Plan Your Collaboration
Always consider your influencer's input into the design of new pieces or collections because they represent and understand the consumer's choices better than you. Harness your influencer's style and creativity to define your products to your target audience's needs. Have a well-defined picture for your collaboration, and refrain from planning a "quick-win" scheme, which is not sustainable. Also, allow them to form their opinion on the products and services rather than push only the brand company's agenda; it shows you value their perspective.
Create Social Media Channels
The social media channel for your brand content is vital. It determines how well the audience can connect better with you. Weibo allows its users to mention or @ the brands in posts, which ultimately increases its visibility. Aside from media posts and photos, you can also better engage the audiences with video content and live-streaming because they showcase your brand in the best way possible.
Author's Bio
Miranda Woolridge is currently working as a blogger and writer at dota2bets.me. Her field of interest is varied, and she always tries to expand her knowledge and boost skills.