Is iOS more secure than Android?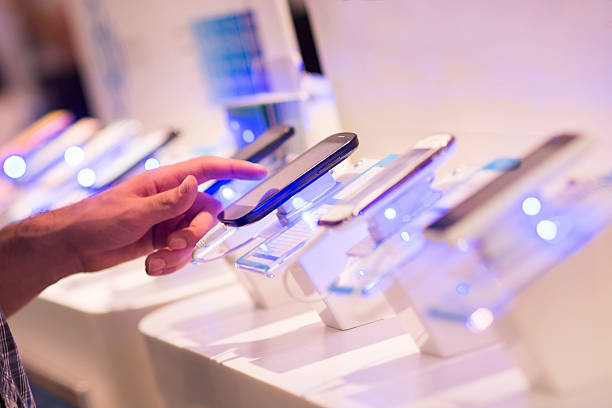 When most individuals start looking for a smartphone, safety and security isn't the first thing that comes to mind. We used to worry a lot more about applications, simplicity of use, pricing, and design, and that was correct. However, with the majority of people storing massive quantities of sensitive information on their phones, safety is more vital than ever.
Which operating system you choose on your smartphone has a significant impact on its security. The methods in which operating systems are developed and operated have a large impact on how secured your phone will be, and the protection provided by the primary smartphone alternatives varies greatly.
Furthermore, when discussing safety, it should be noted that market shares might be one of the primary factors of safety. This is because virus authors, hackers, and fraudsters want to have the most possible impact, and the easiest way to accomplish it is to target a widely utilized system. As a result, Windows is the most commonly targeted desktop operating system.
On smartphones, Android has a global market share of around 85 percent, compared to iOS's 15 percent. As a result, Android is the most popular smartphone vulnerable to hackers and thieves.
Even if Android had the finest security around the globe, it would be nearly difficult for Google and its hardware manufacturers to plug every security flaw, combat every malware, and prevent every digital fraud while still providing people with a usable product. That's the essence of having a massive, extensively used platform. So, having a large market share is advantageous, except when it concerns security. In such instances, being smaller, and therefore having a smaller target, is preferable.
In order to find out whether an Android is more secure or not, let's take a look at more differences that are typical of each system.
Viruses and Malware
Given that Android is the most popular target for hackers, it should come as no surprise that it is plagued by the most viruses, hacks, and malware. Whatever may amaze you is just how much Android has more than other systems. According to the survey of MetaTrader, which has the feature of MT4 mobile app for trading, Android is the target of 97 percent of all malware attacks on smartphones. Under this research, 0% of the virus they discovered targeted the iPhone (this is most likely due to rounding). Some malware targets the iPhone, though it's believed to be less than 1%). The last 3% targeted Nokia's venerable but extensively used Symbian platform. Of course, this is only one research, but the general trend is that Android is the most often targeted platform by malware writers.
App Review
The app shops on the two platforms are another location where security emerges. Your phone is normally safe if it is not exposed to the virus or hacked, but what if an attack is hidden in an application that appears to be something else completely? In such an instance, you unknowingly placed the security danger on your device.
While it is feasible on any system, it is considerably less likely to occur on the iPhone. This is due to the fact that Apple assesses all apps registered to the App Store before they can be released. Whilst this assessment isn't done by coding professionals and doesn't include an extensive study of an app's code, it would provide some protection, and very few harmful applications have ever made it into the App Store.
Google's app publication procedure requires far less scrutiny. You are allowed to register an app to Google Play and have it available to consumers in a matter of hours (the procedure at Apple can take up to two weeks).
Facial Recognition
There are similar security features on both systems, but Android manufacturers seem to want to have one feature first, while Apple normally wants to be the best. This is the case for the identification of the face.
Both Apple and Samsung have face detection capabilities integrated into their devices to establish a passcode for unlocking your telephone or allowing payments with Apple Pay and Samsung Pay. This technology, known as Face ID on the iPhone X, XS, and XR, is safer for Apple's execution.
Security studies have proven that a snapshot of a face, rather than the genuine thing, may be deceived into Samsung's systems. In Samsung, the function is even disclaimed and consumers are warned that the scanning is not as safe as a fingerprint. On the other hand, Apple has devised a system that is unable to trick images, can recognize the face, even when a beard has grown, and wear spectacles.
Application Updates
It's usual to get three to four major iOS upgrades for iPad and iPhone owners. This although many Android owners are permitted two years of security fixes to rub their hands.
An important upgrade to the iOS version of Apple with the new iPhones is available each year. The iPhone 5S was also upgraded in 2013. Moreover, every few weeks the business Cupertino updates apps to repair issues. Features like new emoji in iOS 14.6 are also sometimes included.
This updates iPads and iPhones periodically and minimizes the risk of system faults significantly. Apple controls the whole iOS, unlike Google. The search engine giant needs several partners to collaborate with and to adapt the software for several hundred unicycles. This leads to fewer versions and security upgrades on the average Android smartphone.