5+1 Tips To Effectively Boost The Conversion Rate on Your Website
If you want to convert as many visitors to your site as possible into actual customers, optimizing your conversion rate is essential. In fact, then the goal is for visitors to complete the desired action. This action is considered a conversion. By tracking this, you will also see the progress of your website.
Let's look at a specific example. You have a webpage where you give the opportunity to subscribe to the newsletter. Then there will be visitors who haven't done anything yet, just looked around. However, if someone subscribes to your newsletter, it is already considered a conversion. He then became a subscriber, so he was converted to another status.
About The Conversion Rate And Its Importance?
Conversion rate represents the proportion of visitors who took an action during a given time period. That is, the number of conversion events in a period must be divided by the number of unique visitors in the same period. And you can easily extract the number of unique visitors from web analytics software.
But why is conversion rate so important? Essentially because while conversion shows performance, it is the ratio of efficiency. Let's say you have 2 web pages and they have the same conversion, which says 50. One website has 100 visitors and the other website has 400 visitors.
Then we can calculate that 50/100 and 50/400. While the former has a conversion rate of 0.5, the latter has a conversion rate of 0.125. It can be seen that there can be very big differences in how efficiently they achieve the same result.
Why Is Optimizing The Conversion Rate Important?
On the one hand, it helps you reduce customer acquisition costs. This also means that your revenue per visitor will increase. Also, if you have a well-functioning website with an also effective conversion funnel, your real customers will thrive.
If you understand the needs of your potential customers, you can also speed up the buying process. When optimizing, you need to strive for a customer journey that easily navigates your visitors. The earlier they find what they need, the better the user experience they will have. And a more and better user experience will generate more action, that is, more sales. Let's look at some basic steps to optimize your conversion rate.
Mobile-first philosophy
Designing mobile-friendly interfaces are very important when optimizing your conversion rate. When it comes to creating web interfaces, the page is usually optimized for the desktop first. However, testing it on your mobile is just one of the last steps. The difficulty with this is that the site appears completely different on the phone screen. In the worst case, it will fall apart or slow down, which will not have a good effect on the user experience or conversion either.

Nowadays, almost everyone has a smartphone and their browsing is mainly done from there. So there is no question that the mobile-first philosophy should be preferred. Of course, responsiveness is just as important, which means that the site works properly on all devices. It's just worth putting more emphasis on mobile devices. A well-optimized webpage can result in a better user experience and repurchase.
The following are worth paying attention to! Easy-to-read, shorter text and larger buttons that respond quickly to touch. The most important elements, such as prices and contact information, should be easily accessible, as everyone is curious about it. It is also important for contacts to be clickable. Lastly, don't forget about a design that matches your mobile interface, as the screen will be significantly smaller, making it look completely different.
No more risk
Optimize conversion rate by reducing risk. Most visitors fear that if they buy something, they will not be satisfied with it, will not arrive on time, or will not get their price back. That's why you need to provide a guarantee. This can significantly increase the confidence of your prospective client and reduce your financial risk.
You can also make various offers. Providing free shipping over a certain amount or for the first time, for example. By providing services to customers for free, they will be happier and more willing to shop. It is worth thinking with the buyers about what is important to them and determining the offers based on it. This is guaranteed to result in a higher conversion rate and satisfied customers.
Website load time speed
How fast the website is very important for the user experience. The visitor encounters this for the first time, so it can be said that it also creates the first impression. If you pay attention to the right speed, it will result in satisfaction and the site will also be considered professional. While a slow webpage can present uncertainty, a lack of expertise.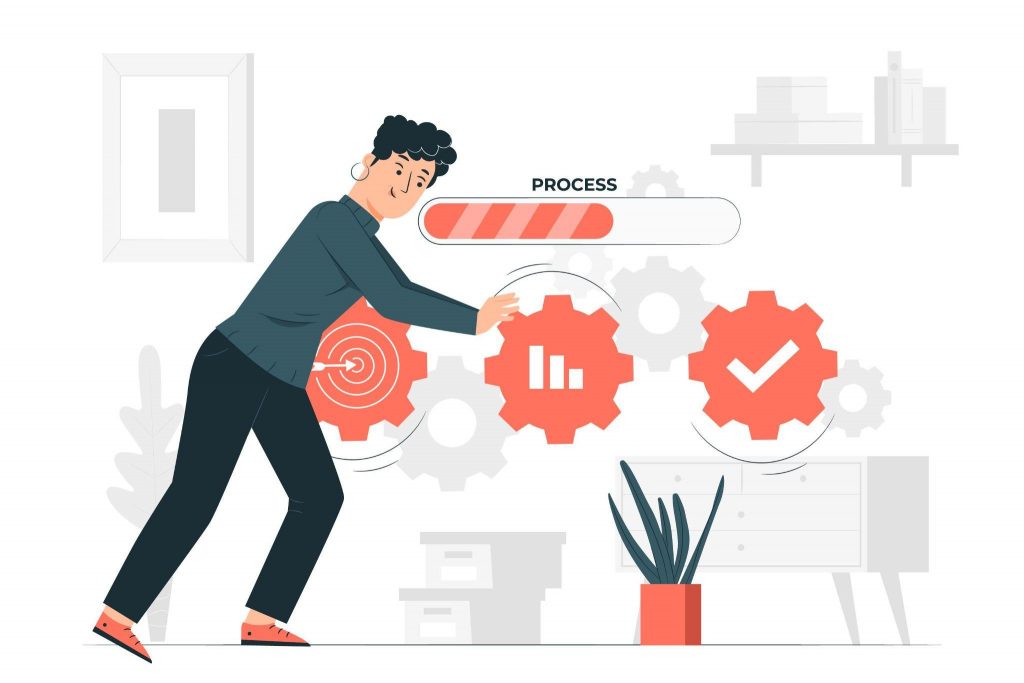 If one visitor is impatient and dissatisfied with the load speed, they will turn back and look for another. And you may have a patient customer too, but your purchase is no longer guaranteed, nor is it the next time you return. The lesson, then, is that as a result of a slow webpage, you can fall short of potential buyers.
But to not only feel the importance from the point of view of the visitors, the speed of the website also plays a significant role in search engine optimization. You probably don't want to be last on Google's search list either. However, this requires the best possible speed, as load time is also key when ranking. No matter what device the search starts from, if the website is slow, you will definitely slip backward in the list of results.
Benefits of A/B test
If you have more ideas but don't know which one would be most effective, choose the 2 best ones. Test these two to see which works better and the solution is ready. During testing, you will need 2 groups to show one side to one and the other side to another. At the end of the test period, you can see which results generated more conversions. In short, this is the essence of the A/B test.
The motive also becomes visible which images, phrases, or other elements were the motives for action. You can even use heat maps to keep track of where a visitor has spent their time and what interests them most. A well-implemented A/B test and the analysis and use of their results contribute to the user experience. This will also help increase your conversion rate.
It's important to use social proof statistics
Be it any product or service, social proof always serves as a kind of support for both the seller and the buyer. The former offers a kind of plus and authenticity by using this product or service by famous brands or individuals. Until then, the latter assures the buyer that it is also used by a famous person or company and has a good opinion about it. In essence, therefore, the third party has a key role to play.
Let's look at some examples of social evidence that has a good effect on optimizing conversion rates! Be sure to have your case studies because they radiate credibility and reliability. Opinions are also very important, as the customer has more confidence in a previously satisfied customer. That is why it is very important to provide customers with an interface where they can form opinions and read about the site.
Trust icons may be important when displaying partner brand logos. These can serve as social evidence, giving greater credibility to site visitors. Also, proving with numbers is essential as you can have a psychological effect on people with them. Sometimes a number says more than a thousand words.
Lastly, remember to check your competitors before your customers do
If you want to gain a competitive edge, constant monitoring of your competitors is essential. You need to know the weaknesses of others so that you can turn them into your own strengths. The more information you have about the competition, the better you can build.
However, you need to take this step before your site is up and running. Because if your website is already live, potential buyers will make the comparison. You probably don't want a rival's offer to be more promising to your target audience. So with more and more accurate information, you can easily outperform your competitors, which will also have a good effect on your conversion rate.
Summary
There are several ways to optimize your conversion rate. Of course, you can use many other tools for development, because there is always room for improvement. Whatever solution you choose for this, you need to keep consumers in mind. Try to think according to their expectations, problems and needs so that you can provide a solution to it. The more you build your user experience and trust, the more conversions you will get.
Author bio
Travis Dillard is a business consultant and an organizational psychologist based in Arlington, Texas. Passionate about marketing, social networks, and business in general. In his spare time, he writes a lot about new business strategies and digital marketing for FindDigitalAgency.