Top 5 Uninstallers For Mac: Best Ways To Remove Apps On Mac
 It's so easy to download a new application on your mac. Everything is self explanatory and you do the task in a very straightforward manner. However, getting rid of unwanted applications sometimes becomes a hectic deal. The more hectic turns it takes when you are able to delete the application and the setup but cannot remove the associated files easily. This is why it is recommended to use one of the best app uninstallers for mac in your system as it can cut out all the unnecessary files while also saving space for future applications.
When it comes to choosing an app uninstaller for mac, there is an abundance of solutions out in the market. Today, we will let you know the best mac app uninstaller amongst the pile so that you can indulge into the right solution.
Best App Uninstaller For Mac
Check out the best app cleaner and uninstaller with us by scrolling below.
TuneupMyMac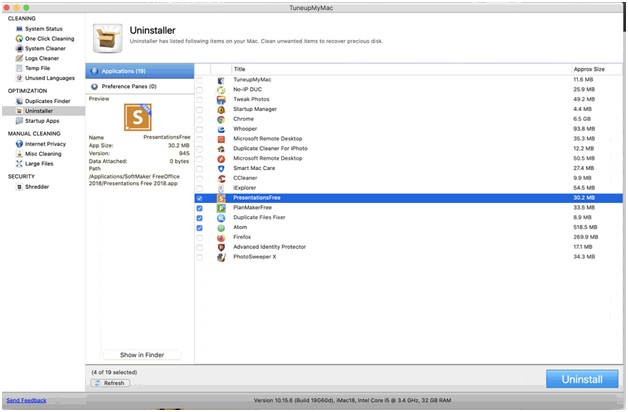 USP: All rounder mac cleaner
Just as the name suggests, TuneupMyMac is a powerful way to delete programs on mac and give it a great shape for running. It contains numerous wizards out of which you can select 'Uninstaller' from the left hand panel. This wizard will open up all the apps available in the list and here you can select the one you want to delete. Click the app and choose to delete by clicking 'Uninstall' below. With that, you can even delete duplicate files, old downloads, large files and the amount of junk present in it.
Offering one click cleaning, one can rely on this uninstaller for file shredding, managing browsing history and much more.
Advanced Uninstaller Manager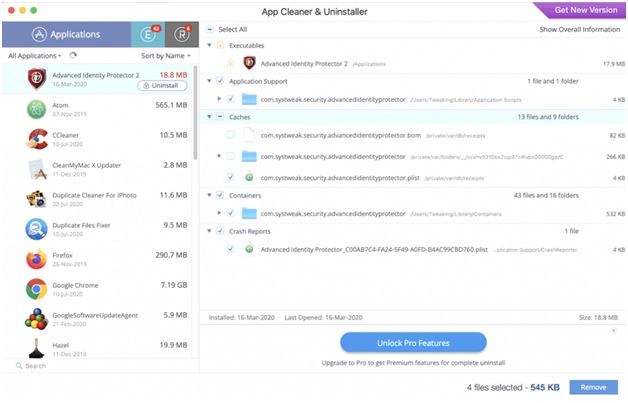 USP: Clear out all the associated files
An amazing easy to use application, you just need to drag and drop the unwanted application in this software and it will be gone very quickly. It not only helps in removing applications but also app cache files associated with it. It even gives you the history of all the applications which were removed earlier so that you can keep a tab of it.
Moreover, it's absolutely budget friendly which even allows you to manage login items, sends notifications for uninstalling apps and secure them from accidental uninstallation.
CleanMyMac X
USP: Numerous modules to use
It's been long that this application has made a comfortable space in the Mac world. And why not, it is doing a wonderful job in terms of keeping the Mac optimized. One important feature is its Uninstaller. This uninstaller scans the whole system properly, displays the applications available in Mac and gives you the option to select unwanted apps. Click 'Uninstall' and those apps will simply vanish.
Apart from removing apps, it cuts down system junk, mail attachments and trash items. This complete cleaning of the mac allows it to run very smoothly and removes lag issues. It gives you free as well as paid uninstallation features where the premium version is capable of protecting you from online threats.
Nektony Cleaner & Uninstaller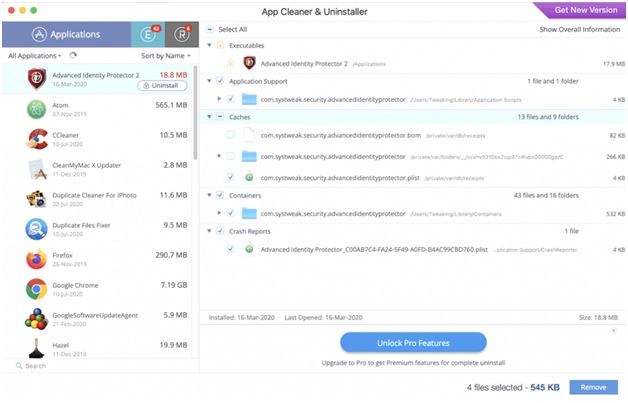 USP: Can disable login credentials and launch agents
Nektony app cleaner and uninstaller is another efficient tool which gives you a chance to get rid of unwanted apps safely and securely. It can even remove cache and app support files which gives you a great space for further storage. You can even reset some apps to initial state and delete service files.
An uninstaller for mac which can even let you manage browser extensions and has a convenient interface is Nektony. Moreover, get screensavers, plugins and widgets for your advanced uses.
AppZapper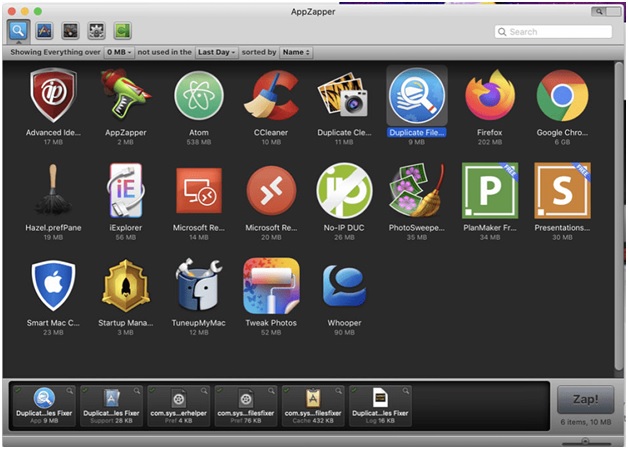 USP: Straightforward interface
From dragging and dropping to removal of apps and their associated files, AppZapper is a winner. It enables you to delete the applications in one single click. Well, there comes a Hit List feature along with the app using which you can browse all the installed apps in the system. The clear interface is worth noting and allows you to keep a track of all the purchased apps.
However, it can sometimes crash suddenly causing annoyance. Its slick safety system usually remembers which apps you can keep safe and even logs tracks that you have zapped.
Wrap-Up
We hope that you have found one of the best uninstallers for mac which can clear space in the system and gives you enough space for smooth functioning. If you ask us which is the best app cleaner and uninstaller, you can count on TuneupMyMac and Advanced Uninsatller at the top for smoothest functionality. Although CleanMyMac X is also very popular in the field but ease of only uninstallation of apps can be easily achieved with other mentioned software.