A Complete Guide For Improving Your Business – TikTok Marketing Tips
TikTok has a steady growth in gaining popularity among other social media sites. TikTok was initially an entertainment tool with short and funny videos. But recently, the thoughts of everyone on TikTok have changed and became a great marketing tool to promote your brand or business. 
After the involvement of businesses, the engagement rate goes on increasing with more than 800 million active users and about 2 billion downloads. TikTok satisfies audiences with engaging videos, and the application is live in 150 countries all over the world. 
Everyone's mission on TikTok is to capture the audience's attention directly from your mobile. TikTok provides a way for expressing your creativity and uniqueness about your brand to different audiences. Your content remains the best part to hook audiences with either 15 seconds or 60 seconds. 
Let us see the basics of TikTok with exciting tips to grow your brand in the below article.
TikTok's Short History
TikTok is generally a video-sharing platform of social networks. It is the home for finding trending videos, joining challenges, and making lip-syncing videos. Overall, TikTok is an entertainment platform mainly for GenZ users. Though it came into usage in 2017, it became famous in a short period with 100 million users daily. 
TikTok has two important pages to gain the audience's attention:
Homepage (For You page)

Discover page
The great thing about using TikTok is you do not need to follow anyone in starting because it displays certain contents on the FYP related to your interest. Once you are familiar with the TikTok working and begin to follow some creators, you will also receive content from those people.
Next is the Discover page, where you can find the trending hashtags and get the content you want. It also displays you the trending challenges where you can participate in improving your popularity among various audiences.
A short video of 15 to 30 seconds is preferable to make your audiences stay on your video and can get potential audiences easily.
4 TikTok Marketing Tips To Escalate Your Business Growth
Since there are millions of brands and businesses on TikTok, you have to know the below marketing tips to enhance your business growth by using TikTok. 
Here are some fascinating tips to improve your TikTok marketing strategy for your brand growth.
#1. An Eye-Catching Profile
Many brands fail to complete their profile with attractive content. The place where a visitor converts to your follower is your TikTok profile. Bring out your profile in a way that catches the eye-balls of your target audiences. You have the limit to add a short bio with 100 characters. Create quick and crispy information about your brand and get a good relationship with new audiences.
The essential information to be filled out on your profile to increase brand awareness are:
Profile Image:

Audiences from different platforms should identify you quickly. So set your brand logo as your profile picture for easy identification.

User Name:

Keep your brand name as the username for your TikTok account or identify the catchy name that relates to your brand.

Contact Info:

Provide a way for your followers to contact you by leaving your mail id or link your Instagram profile.

Link:

TikTok allows you to link your website or the landing page to direct your audiences for improving sales conversion.
#2: Follow The Trends
TikTok is a place where trending topics stream on the For You page. The TikTok algorithm displays only the trending videos that gained a higher engagement rate. When people show interest in watching your video and perform some activity like leaving comments or likes, the algorithm automatically takes your video on the FYP. 
When you get the same soundtrack more than twice on FYP, then take it as a trending one. Prepare videos using the soundtrack on your quality content to increase views for TikTok with audience engagement. Capture the attention of algorithms by following the TikTok trends regularly.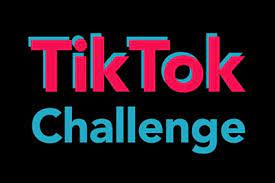 #3. Create Challenges
TikTok challenges are an exciting feature to find your potential audiences and increase your followers count gradually. There are two exciting ways to use the challenge feature. One is to participate in exciting challenges launched by popular brands related to your niche or to prepare your own challenge to show your brand presence.
Scroll down the For You page or use the Discover page to find the trending challenge and take part in it by making your challenge something different from others. When your videos look unique, people will drive into your profile to follow you. Also, create a simple challenge easy for your audiences and encourage them to participate.
#4. Collaboration With Infleuncers
TikTok has an additional option to gain loyal audiences for your brand. Achieve a strong audience's trust by working with the right influencers. Influencers already have a large fan base because of their authentic content delivering to their followers. When you join with them, you can gain potential followers with their original content about your brand.
Choose the right influencer because their followers should have an interest in your brand. Go with micro-influencers to gain trusted followers for your brand. Also, maintain a strong relationship with influencers to get suggestions for your future content.
Bottom Line
TikTok is an excellent social media platform rolling out with exciting features to develop your business. Use the perfect content strategy on TikTok to increase the ROI for your business. I am sure that you gathered ideas about TikTok marketing from the above article.
It is your time to rock on TikTok with correct marketing efforts and win the competition!
Author Bio: 
Anne Joseph is a passionate social media writer and working at Bouxtie. She has strong strategy skills in developing and managing social media campaigns. She loves to make new connections and enjoy the opportunity to work with social media influencers. Start following her on Twitter.com.